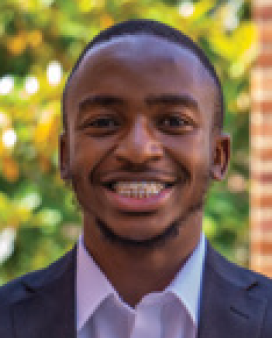 After enrolling at a historically Black university, Nigerian immigrant Olasubomi Olawepo was inspired by the sense of community he felt on campus. That feeling motivated Olawepo, a senior at Alabama A&M University majoring in computer science and software development, to create career networking software that helps connect students and alumni from historically Black colleges and universities (HBCUs).
"The culture is different [at HBCUs]," he says. "People really care about you, and it's just an amazing support system."
To develop his idea, Olawepo worked with the HBCU Founders Initiative, a collaboration of HBCUs, corporate partners, and nonprofit organizations that aims to shape the next generation of Black entrepreneurs and business leaders.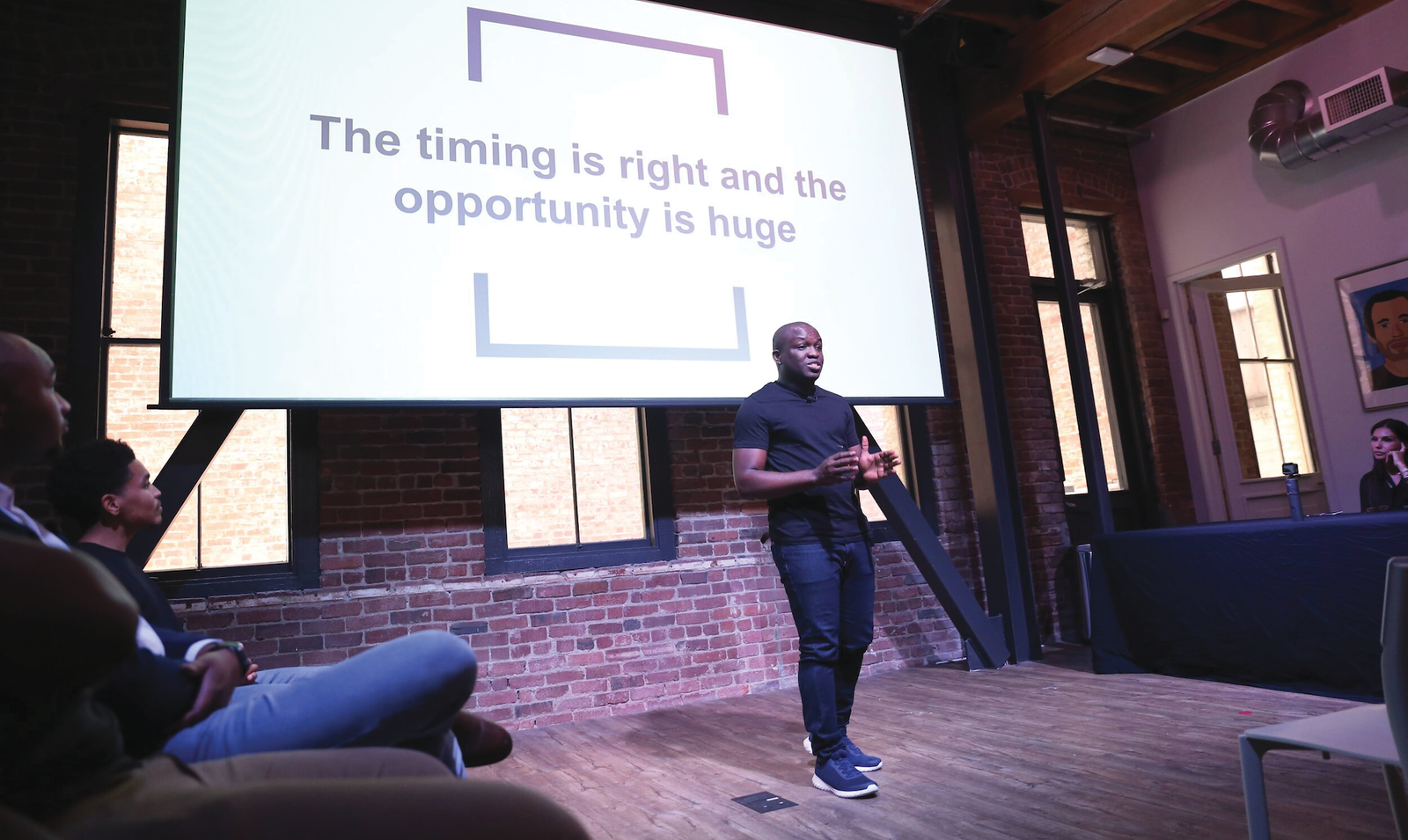 The HBCU Founders Initiative was launched in 2021 by San Francisco venture capital firm Nex Cubed to help advance startup businesses and entrepreneurial ideas proposed by HBCU students and alumni, referred to as founders. The initiative is partnered with seven HBCUs: Bowie State University, Elizabeth City State University, Morgan State University, North Carolina A&T State University, Prairie View A&M University, Spelman College, and Oakwood University. However, participation in the program is open to all HBCU students and alumni.
"Sometimes we'll have students who are just about to graduate, sometimes we're working with freshmen, and other times we're working with alumni who graduated decades ago and are just excited to finally be in a space that caters to them as an HBCU founder," says Miranda Perez, program coordinator. 
"As an HBCU grad myself, I can attest that we don't have these opportunities exposed to us."
A key component of the initiative is mentorship from investor advisers, most of whom are business owners from a range of demographic and industry backgrounds.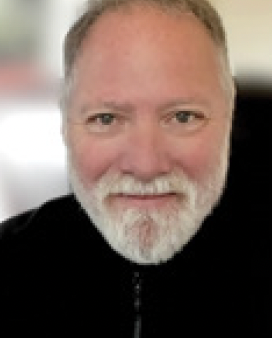 Bill Quell, the owner and founder of ClickAwayMarketing, is an adviser who meets regularly with small cohorts of HBCU students and alumni to help them develop their startup ideas, connect with each other and business leaders, and identify funding.
"In business, in general, everybody seems to be playing a zero-sum game, which I don't like because there is room for everybody," Quell says. "By working collaboratively, we can all succeed."
The relationships between the founders and investor advisers are invaluable and help create a sense of community among the participants, says Olawepo. 
"These programs are essential because they help you build something but also teach people at the same time," he says. "It really helps to be able to connect with people who have actually done this before. The idea that I can send out an email and they'll respond to me is something I never thought I'd be able to access."
"In business, in general, everybody seems to be playing a zero-sum game, which I don't like because there is room for everybody. By working collaboratively, we can all succeed."

— Bill Quell
Most of the Founders Initiative's work is channeled through two accelerator programs. The fall pre-accelerator teaches participants the basics: how to speak with and connect to consumers and investors, identify target audiences and markets, secure funding, and prepare products for market. The spring accelerator serves intermediate-level founders who have fleshed out their startup ideas and are ready to scale their products for the marketplace.
"Programs like this help create ripple effects," says Olawepo. "If I have a successful business, I can give back to my HBCU and they can give back too. The success of one Black person can lead to the success of a thousand Black people."
In addition to its acceleration programs, the Founders Initiative regularly hosts speaker events with diverse leaders in the technology and startup industries, pitch demonstrations, and competitions for business ideas. 
Through the recently launched PowerUp program, the Founders Initiative partnered with the University of North Carolina Eshelman Institute for Innovation to invest in Black entrepreneurs who focus on improving health outcomes in underserved communities. In April, the organization plans to partner with the UNCF (United Negro College Fund) to host an in-person pitch competition in Washington, D.C.
"The [Founders Initiative] is a tiny step forward in breaking these barriers down and making it an even playing field for everybody," says Quell.●
This article was published in our April 2023 issue.