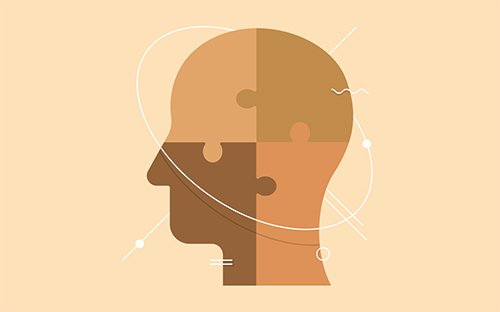 Researchers have known for decades that the legal profession is riddled with mental health crises and substance abuse issues. The problem has even been described as a national "depression epidemic" by multiple sources, and, for many attorneys, it begins in law school.
Nearly all law students — 96 percent — experience "significant stress" as compared to 70 percent of medical students and 43 percent of graduate students, according to the Dave Nee Foundation, an organization dedicated to eliminating the stigma associated with depression. Upon entering law school, students have a psychological profile similar to that of the general public; by graduation, 20 to 40 percent will experience a psychological dysfunction, according to the foundation.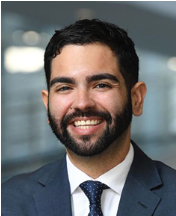 William Martinez is a third-year student at Seton Hall University School of Law. Being Cuban and a first-generation student, Martinez felt intimidated and under intense pressure to succeed from the very first day of law school, he says. 
"I sat in the class and looked around and I was like, 'Wow, I am one of a few of us. I stick out,'" says Martinez. "A lot of my peers have parents who are lawyers and judges, so imposter syndrome is huge and something I've experienced a lot." 
Today, Martinez serves as vice president of his school's chapter of the Student Bar Association and has worked hard to end the stigma surrounding emotional and mental wellbeing in law school by advocating for psychological support services and petitioning for questions regarding an applicant's mental health to be removed from the New Jersey Bar Exam.
Students and advocates across the U.S. have begun pushing their own states to omit bar exam questions that ask applicants if they have ever experienced mental illness or sought psychological treatment. In January, the New York State Bar Association announced that it was removing these types of questions from its exam. 
"A lot of people do not want to answer 'yes' on the application, because they do not want to seek help," Martinez says, adding that he doesn't believe seeking treatment for one's mental health is a hindrance to one's ability to practice law.  
Certain practices unique to or prevalent in law schools have been identified as contributing to a stressful, and at times hostile, educational environment. For instance, the controversial "cold calling" technique — in which professors randomly call on students during large seminar classes to publicly answer often-complex questions about course content — has been identified as contributing to intense anxiety.
For Mariah Black Bird, a third-year student at Arizona State University Sandra Day O'Connor College of Law, the cold-calling technique was traumatizing.
"You do get nightmares about it," says Black Bird, who is from the Cheyenne River Sioux Tribe in South Dakota. "When you come into law school, there's this mindset that you're competing against everybody else. And it's just horrible. It's so easy to get caught up in that and lose yourself."
After experiencing an intensely stressful first semester, Black Bird decided to prioritize her mental health and well-being. She has since incorporated a healthy diet, exercise routine, and regular journaling and has focused on maintaining an appropriate balance between her rigorous academic responsibilities and her personal life. 
Being intentional about managing stress levels and knowing when to take a break is necessary for students in such a high-pressure environment, she says, adding that she's seen fellow students who don't prioritize their mental health "completely break down."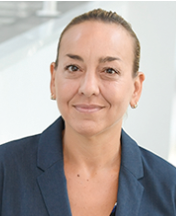 Jennifer Oliva, JD, an associate professor at Seton Hall University School of Law, says law faculty can help by being more mindful of the fact that students may be under extreme stress. One of her colleagues recently sent a teaching self-assessment to fellow professors, encouraging them to analyze their classroom strategies so that they can provide a more supportive and healthy educational experience.
Law schools tend to be especially inattentive to the unique mental health needs of marginalized students, Oliva says. Current events have compounded these needs in multiple ways. Low-income students who must rely on public transportation to get to class, for example, feel extremely vulnerable to being exposed to COVID-19, she explains. 
For students of color, the recent social unrest regarding systemic racism and police brutality can further exacerbate stress and feelings of exclusion.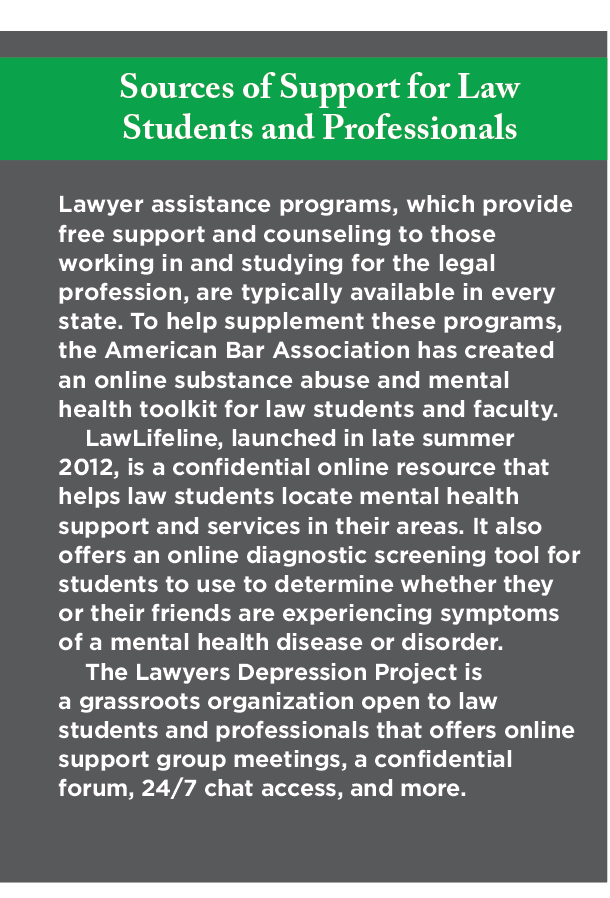 "It's not on Black students, Latinx students, Native American students, or minority students to continue to have to be isolated voices begging law schools to hear them," Oliva says. "We as faculty need to take it upon ourselves and be responsible for this. We need to be listening to [students of color], hearing their struggles, and then actively responding by putting something in place to deal with those concerns." 
One way that law schools could better support these students is by acknowledging systemic racism and the role that the law plays in upholding this problem, says Oliva. "Every subject in the curriculum, including the orientation at the beginning of law school, should directly address the legacy of race and discrimination in this country," she says.
Seton Hall Law held a listening session for students to explain their concerns regarding current racial tensions. Many law schools across the U.S. have recently hosted similar events and discussions on topics such as systemic racism. 
These opportunities may be a starting point for these institutions to broaden their understanding of the hardships that many students endure while seeking a legal education. Oliva says faculty should continue to seek out student perspectives and advocate on their behalf.
"You have to be available to hear someone else's truth and keep listening. Then you need to help them find what they need," she says. "Use your power to change the institution, to make the institution listen and say we've got to do something about this."●
Mariah Stewart is a senior staff writer for INSIGHT Into Diversity. This article was published in our July/August 2020 issue.