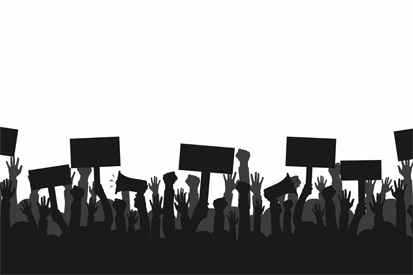 After a monthlong protest and 20 days of negotiations, students and Howard University (HU) administrators have announced an agreement over the school's Blackburn University Center housing conditions and other safety issues.
For 33 days, Howard students participated in the campus demonstrations to protest concerns over mold, rodents, issues with Wi-Fi connectivity, and the lack of COVID-19 safety protocols on campus, according to news reports. Students also posted several viral videos on social media detailing the conditions.
#BlackburnTakeover settlement includes amnesty from retaliation.
Live: https://t.co/oIhUAKG9cE pic.twitter.com/RmgabSQuLS

— ChuckModi (@ChuckModi1) November 15, 2021
"We spent 33 days challenging the Howard University administration," a student protester said in a video statement on Monday. "We spent 33 days affirming and fighting for the first class housing that Rev. Jesse Jackson said that we are entitled to. We came, we saw, and we declared and we won."
Howard University is pleased to announce we have come to an agreement with the students who occupied Blackburn, and will share a longer message from Dr. Wayne Frederick on this topic later today.

— Howard University (@HowardU) November 15, 2021
Howard posted a tweet on Monday saying the school is "pleased" to have reached an agreement. Howard President Wayne Frederick later released a formal statement saying he was "encouraged and excited" about the work the Howard community has done.
"The health and well-being of our students is the most important part of my job as president," Frederick stated. "As I have said before, even one issue in one of our dormitories is too many, and we will continue to remain vigilant in our pledge to maintain safe and high-end housing."
Dr. Frederick shares the path forward as the occupation of Blackburn comes to an end. "We have so much more to accomplish together, and the future for all of Howard looks very bright."

🗞 : https://t.co/hDvNrytjsj pic.twitter.com/YC3TMcOAWq

— Howard University (@HowardU) November 15, 2021