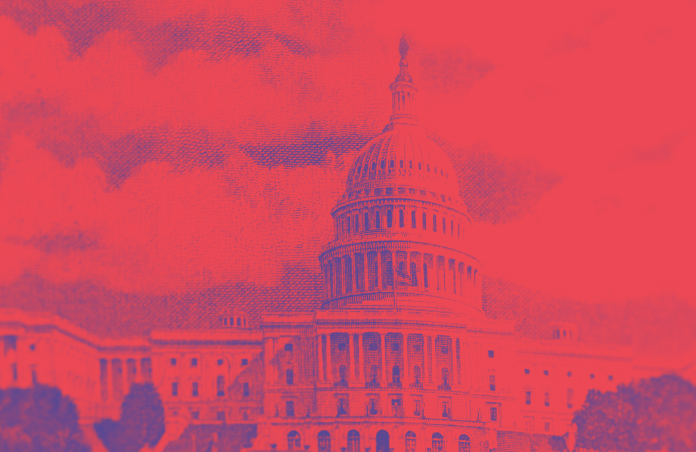 In the wake of the U.S. Supreme Court's reversal of Roe v. Wade, social justice advocates have called attention to the fact that Black women are disproportionately affected by the growing number of state abortion bans.

 
This demographic faces socioeconomic barriers to reproductive health care and high rates of maternal mortality and sexual assault. 
Traditionally, Black women have accounted for nearly 40 percent of abortions in the U.S. As college students, they are also more likely to attend historically Black colleges and universities (HBCUs), which are often located in southern, conservative states. These institutions have long been at the forefront of civil rights causes and have seen a resurgence in popularity in recent years as more students of color have sought campus environments where they feel welcome, supported, and safe.   
The overturn of Roe v. Wade, however, may diminish that feeling of security for those whose reproductive autonomy is under threat. 
A recent analysis by The Washington Post found that nearly 75 percent of HBCUs — representing 166,000 students — are located in states that recently outlawed completely or severely restricted abortion. 
U.S. Vice President Kamala Harris, an HBCU alum, and Education Secretary Miguel Cardona addressed this concern during a roundtable discussion at the White House with college and university presidents in August. While focusing on how restricting abortion access affects the higher education community overall, attendees also discussed the disproportionate impact on institutions that primarily serve large numbers of African Americans and how schools can continue to support students in the face of this overturned legislation.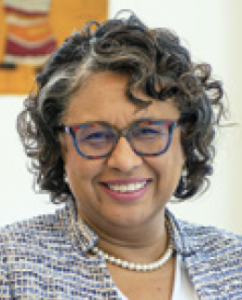 Higher education institutions have a responsibility to ensure students are informed and prepared for the possibility of unplanned pregnancy regardless of state law, says Rochelle Ford, PhD, president of Dillard University. College and university presidents should make sure all students know what resources are available for preventing and managing pregnancy, from accessing contraception through a campus health care center to finding pregnancy support through online counseling services, she says. 
"Students should know that there are people available to support them no matter where they are," Ford says. 
Finding a supportive community is one reason students choose to attend HBCUs, and institutions that truly believe in helping their students thrive should recognize reproductive health care as part of that mission, she says.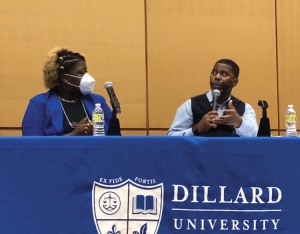 Dillard is in Louisiana, which passed a law this summer banning all abortions except to save the life of a pregnant woman or if a fetus is unlikely to survive. Like many HBCUs, the university has religious roots, and it is currently affiliated with the United Methodist Church and the United Church of Christ. Having a Christian mission, however, should not preclude a school from ensuring its students are informed and have access to reproductive health care, says Ford. 
As such, Dillard recently hosted a panel discussion on abortion laws that involved representatives from both sides of the political debate. The focus was on informing students of their legal options and what resources are available on campus and in the community, rather than persuading them one side is right or wrong, says Ford. Having this type of open and respectful conversation, rather than shying away from a controversial topic, is necessary if the university is to truly educate its students, she says.
Also, the often-transient lifestyle of college students makes staying informed even more imperative, Ford says. HBCUs should ensure that individuals are aware that abortion laws and available resources can vary depending on their home state, where they attend school, and where they choose to go for internships and other educational opportunities. Those from major cities in blue states who choose to attend a southern HBCU should know that their options for reproductive health care may be very different.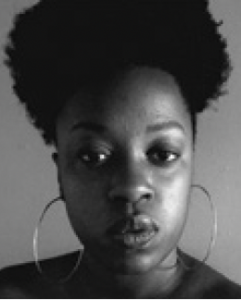 Jenice Fountain, executive director of the Yellowhammer Fund, agrees that HBCUs should not feel like their hands are tied or that they are unable to truly support their students if they are in a state that has banned abortion. The Yellowhammer Fund is an abortion fund and reproductive justice organization that serves Alabama, Mississippi, and the Deep South. 
"Complacency is not saving anyone, especially at HBCUs, especially in a country where Black women die four times as often in childbirth," Fountain says. "If you're going to be on these campuses claiming to represent a body of folks, you have to put action behind that."
She recommends that students considering attending HBCUs in states that have banned or severely restricted abortion be proactive and have a plan in case of an unwanted pregnancy. This includes knowing which people will be allies and which community organizations are safe sources of support. She also advises students who want to get an abortion to avoid discussing it on social media and private messaging apps, as such conversations can be used as evidence against them. 
"Make a plan for how you can still get to abortion care. Look online now for the closest service provider, have cash on hand, and maybe use a burner phone [when making arrangements]," says Fountain. While such measures may seem extreme, they can be necessary to avoid jail time, she adds. 
These lessons are especially important for Black women attending college in southern states, as these are places that often offer little public funding for pregnancy care and raising children, Fountain says. 
Fountain also recommends that HBCU students and employees who support reproductive justice find a way to advocate for change, rather than assume nothing can be done because Roe v. Wade has been overturned.  
HBCUs have often been catalysts for social change and Ford says students should not be deterred from attending a historically Black institution just because of its state's abortion laws. While some college and university leaders have expressed concern about such legislation affecting enrollment, Dillard has not seen an impact, she says. 
"HBCUs are change agents," Ford explains. "Students come to HBCUs because fighting for equal rights and opportunities is what we've always done."●
Mariah Bohanon is a contributing writer for INSIGHT Into Diversity. 
This article was published in our October 2022 issue.