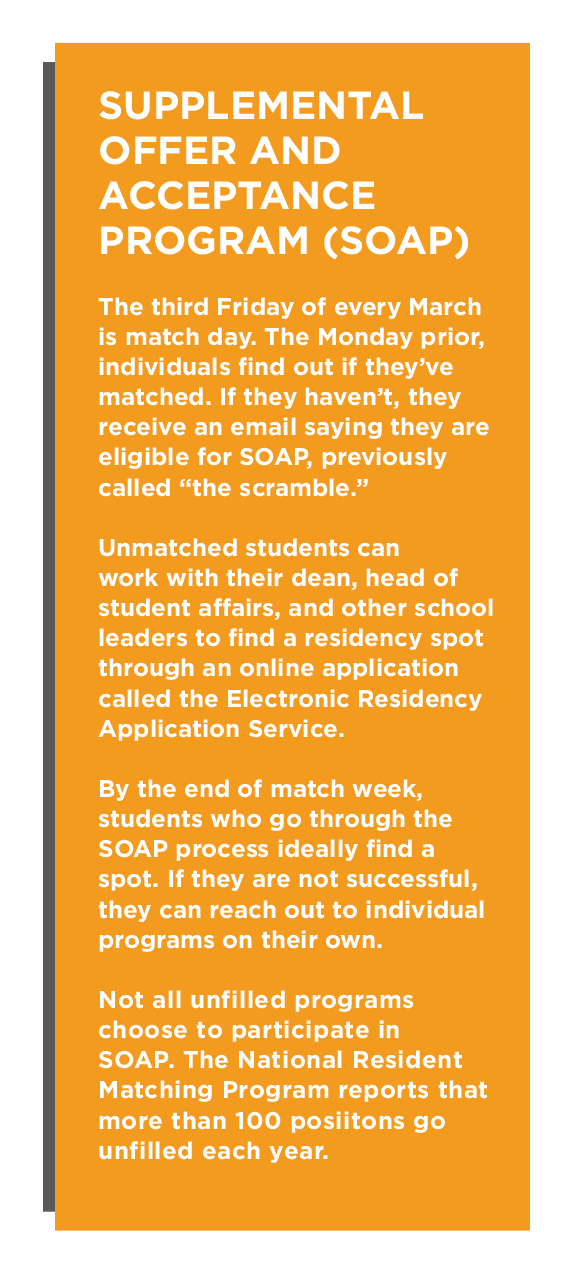 According to the National Resident Matching Program, 96.2 percent of medical school graduates were matched with a residency program in 2018, the most successful year on record. But even that high match rate left 1,171 individuals seeking an alternate way to advance their careers.
Exact numbers on how many of these individuals come from underrepresented backgrounds are not known, according to leaders at both the National Medical Association (NMA) and the Student National Medical Association (SNMA).
But the problems created by not matching affect both the students and the healthcare field. Those who do not secure a residency are saddled with significant student debt to repay without a guaranteed income, even as the shortage of physicians nationwide continues to increase.
Reasons for Not Matching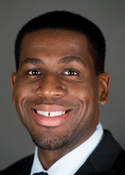 There are both systemic and individual reasons for why a new Doctor of Medicine (MD) may not land a residency. Some don't score high enough on the tests required for admission, while others apply for specialties that are highly competitive, such as dermatology, according to Gabriel Felix, MD, president of the Student National Medical SNMA.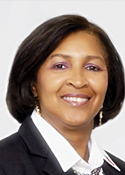 Others may not effectively develop relationships with hospitals or clinics, causing them to fall through the cracks, according to Doris Browne, MD, president of the NMA. In addition, some underrepresented individuals may seek work in large cities where the demographics are more closely aligned with their racial and ethnic background, Browne says. These urban communities tend to be more competitive, meaning there are fewer slots.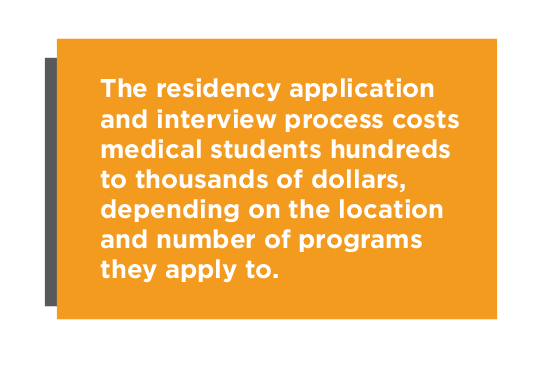 Both medical education and the healthcare system play a role in the problem. MD programs continue to expand, but residency programs are not growing at the same rate.  In addition, programs are becoming more selective in the candidates who receive offers. Following the 2018 match process, there were 1,268 positions left unfilled.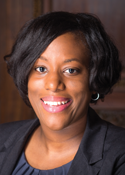 Marshala Lee, MD, MPH, who is addressing this issue as part of her work with the Health Resources and Services Administration (HRSA), says residency programs don't want to take a chance on candidates who don't have the strongest records. "They would prefer spots go unfilled than to select someone who might have more challenges in finishing a residency," she says. Additionally, some students don't receive the mentorship they need to help them secure competitive spots. 
The Professional Toll
Not matching takes a heavy professional toll on new MDs and also presents problems for the healthcare field. When residency spots go unfilled, it delays opportunities for graduates to practice and hinders the medical field's ability to combat the projected physician shortage. The Association of American Medical Colleges (AAMC) reports that the United States is likely to need an additional 42,600 to 121,300 doctors by 2030. 
Rural areas — not a first choice for many medical school graduates — will be particularly affected by this issue. The AAMC projects an even more significant shortage of primary care physicians. Data indicates a shortfall of 14,800 to 49,300 of these doctors by 2030.
Much of the shortage can already be seen in rural areas and communities where underrepresented groups live, making a successful match all the more important. Doctors from those communities tend to return to them to practice primary care after graduating, Lee says.
"Underrepresented physicians, despite the low financial incentives of going into primary care, are still very impassioned [about this practice]," Lee says. "We can see in the data that they are still going into primary care in higher numbers, despite having a higher debt burden than others."
The Personal Toll
Students who do not land a residency often carry their medical school and undergraduate debt for a year or more as they wait to re-enter the match. According to Browne, it can range from $200,000 to $500,000.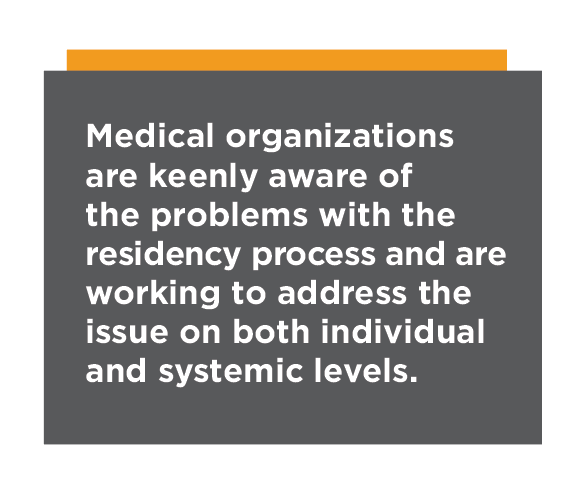 Those students do have options, including working as physician assistants, nurse practitioners, or midwives; serving as assistants in a physician's office; or getting involved with government research. However, it becomes increasingly difficult to land a residency in their preferred specialty if they don't match the first time around. 
"I've known [unmatched] medical students who go to nursing schools," Lee says. "I have a friend who is a paramedic right now. She hasn't matched for three years. The further out you go, the less likely her chances of ever matching become. She started working as a paramedic to make ends meet." 
Does Bias Play A Role?
Some individuals from underrepresented groups feel they face bias in the interviewing process for a residency.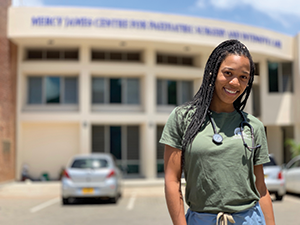 Chantelle Washington, DO, is a graduate of Michigan State University (MSU) College of Osteopathic Medicine who recently matched in emergency medicine at Henry Ford Hospital in Detroit. A Detroit native and a woman of color, she is passionate about giving back to her community. When she was interviewing at residency programs across the Midwest, she explicitly asked what doctors are doing to address issues of diversity in their programs. 
To this question the interviewer responded, "I laugh at questions like that. I don't see color. I'm not going to rank someone higher than another person if they have lower scores and they just don't meet the mark," Washington recalls.  
She argues there is an element of cognitive dissonance in the fact that most medical schools work hard to recruit diverse applicants, but at least some residency programs don't seem to prioritize this. 
Washington also expresses frustration with how some of her fellow MDs speak about her hometown of Detroit. Many of them say they are attracted to the Detroit area because "it's good pathology," she says, which refers to the types of medical problems they will be exposed to in emergency rooms and outpatient clinics. "They're excited to learn about the cases but seem to forget that these are people we are treating," she explains. 
Another group negatively affected by the residency process are some young immigrants protected under the Deferred Action for Childhood Arrivals program, Browne says. They sometimes choose to not apply to residencies because doing so could result in their being deported back to their country of origin. 
What Institutions Are Doing to Help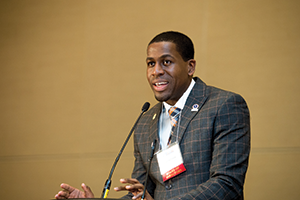 Medical organizations are keenly aware of the problems with the residency process and are working to address the issue on both individual and systemic levels. These efforts include the following:
● HRSA's Teaching Health Center Graduate Medical Education Program provides residency slots to new MDs in community health centers versus large hospitals. This arrangement allows doctors-in-training to gain experience with community-based healthcare, where patients tend to be uninsured, low-income, or both. The experience can motivate these individuals to practice in underserved areas once they complete their residency.
● Three U.S. senators introduced a bipartisan bill on Feb. 6 to expand the number of federally supported residency positions. It proposes adding an additional 3,000 Medicare-supported positions each year for five years.
● NMA offers mentoring programs to medical students preparing for residency. Additionally, several members of NMA hold offices in diversity and inclusion committees at U.S. universities, using their expertise to help underrepresented students navigate the medical school application process.
● SNMA hosts an annual conference in which they conduct information sessions for individuals who did not match to help them move forward.
Ginger O'Donnell is a senior staff writer for INSIGHT Into Diversity. This article ran in our May 2019 issue.