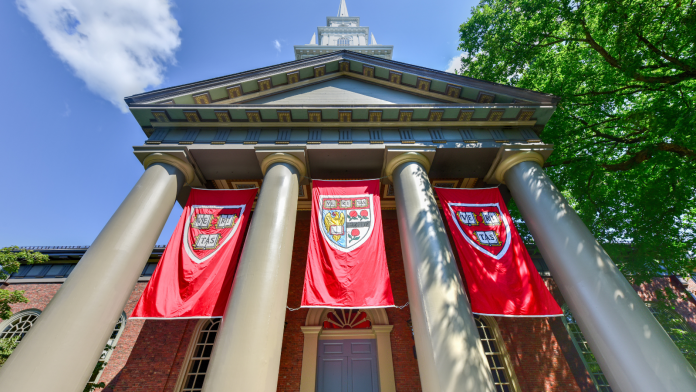 Harvard University's endowment fund — the largest of any academic institution — decreased by $2.3 billion in fiscal year 2022, marking the school's first negative return since 2016.
The figures are a stark contrast to the previous year when the university's endowment saw a record-breaking 33.6 percent gain.
Harvard Management Company (HMC), the university-owned investment firm that manages the fund, reported a 1.8 percent loss on its investments in the school's Annual Financial Report published on Thursday. The endowment's value dropped to $50.9 billion — the third-lowest annual investment results the institution has seen in the last 20 years, according to The Harvard Crimson.
In a letter announcing the figures, HMC CEO N.P. "Narv" Narvekar attributed the downturn to "the poor performance of global equity markets" along with the university's decision last year to end its investments in nonrenewable energy sources.
"A number of institutional investors leaned into the conventional energy sector, through either equities or commodity futures, adding materially to their total return," Narvekar wrote. "HMC did not participate in these returns given the University's commitment to tackling the impacts of climate change."
The S&P 500 lost 11 percent during the last fiscal year due to concerns over rising inflation and interest rates, CNN reports.
Endowments at other elite universities also saw losses, with Columbia University and Cornell University losing 7.6 percent and 1.3 percent, respectively. Yale University, on the other hand, saw a minor gain of 0.8 percent.