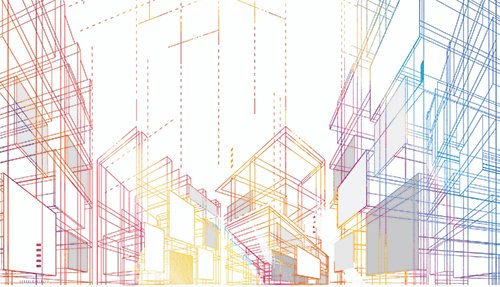 Despite recent evidence showing racial diversity in the architecture field is growing slowly, prominent Black architects refrain from calling the increase an achievement. They say the conversation needs to continue and action needs to be more robust.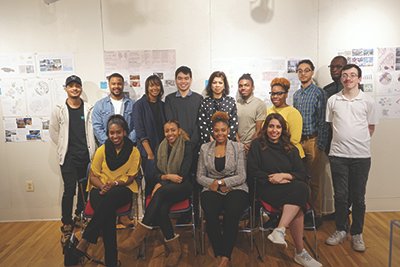 In 2009, nearly 80 percent of architects who completed the Architectural Experience Program (AXP) were White, and 67 percent were men, the National Council of Architectural Registration Boards (NCARB) reported this year. The AXP is an NCARB training program students take to become a licensed architect. Most jurisdictions require successful completion of the exam to practice as a licensed architect. 
Since then, those percentages have improved slightly, according to NCARB, a Washington, D.C.-based licensing organization. In 2018, 66 percent of architects who completed the AXP were White, while 60 percent were men.
The council attributes the gradual improvement to better outreach to students across the country and to increasing diversity among architecture students, according to CEO Mike Armstrong.
Though the gaps may be closing, there is still a deep need for progress, especially when the categories are further broken down into race, ethnicity, and gender, says Mario Gooden, PhD, principal and founder of Huff + Gooden Architects and associate professor at the Columbia University (Columbia) Graduate School of Architecture, Planning and Preservation.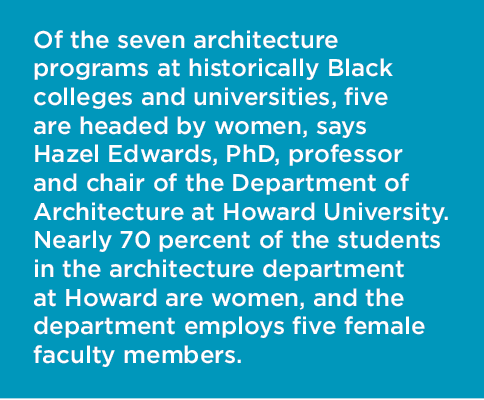 Fewer than one in five new architects identifies as a person of color, and in 2018 only 3 percent of architects who completed the AXP were Black, while 15 percent identified as Asian, and less than 1 percent as Hispanic or Latino, according to NCARB. Those numbers become even smaller among African American women. Only 0.3 percent of architects are Black women, according to architecture magazine Curbed.
"From what I'm seeing in schools, while in terms of gender there's some parity in enrollment, in terms of racial minorities, not much has changed," Gooden says. "It may, on the face of it, seem like there's some improvement, but … Black or African American enrollment is still pretty low — very low, actually."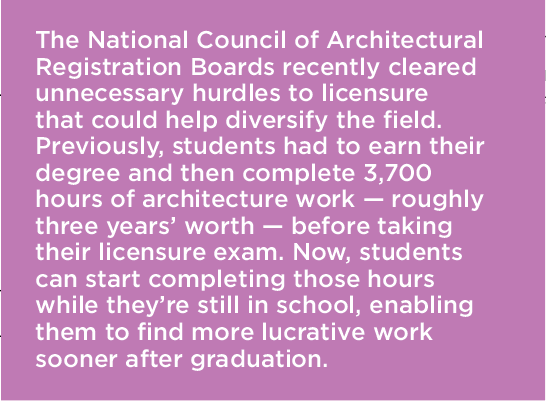 The most promising growth in racial diversity was seen in early career stages, according to NCARB. There was a 4 percent increase from 2017 to 2018 — from 30 to 34 percent — in non-White or Hispanic candidates completing the AXP. That brought the percentage closer to that of the population in the United States, 39 percent of whom identify as either non-White or Hispanic.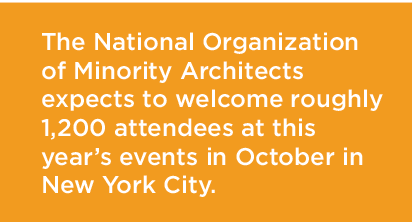 An increase in racial diversity in early career stages means diversity among fully certified architects could grow in coming years. But it remains low among architects who complete their NCARB certification, a competitive edge that gives professionals the ability to seek reciprocity or to work in more than one jurisdiction throughout the U.S.
Only 2 percent of all NCARB certificate-holders in 2018 were Black, 5 percent identified as Asian American, and less than 1 percent were Hispanic or Latino.
Financial support in college and salaries are the main barriers to diversifying the pipeline of architects who go on to make achievements later in their careers, says Samantha Josaphat, president of the New York chapter of the National Organization of Minority Architects (NOMA). Female architects earn roughly $15,000 less than their male peers, according to a survey from the U.S. Census Bureau.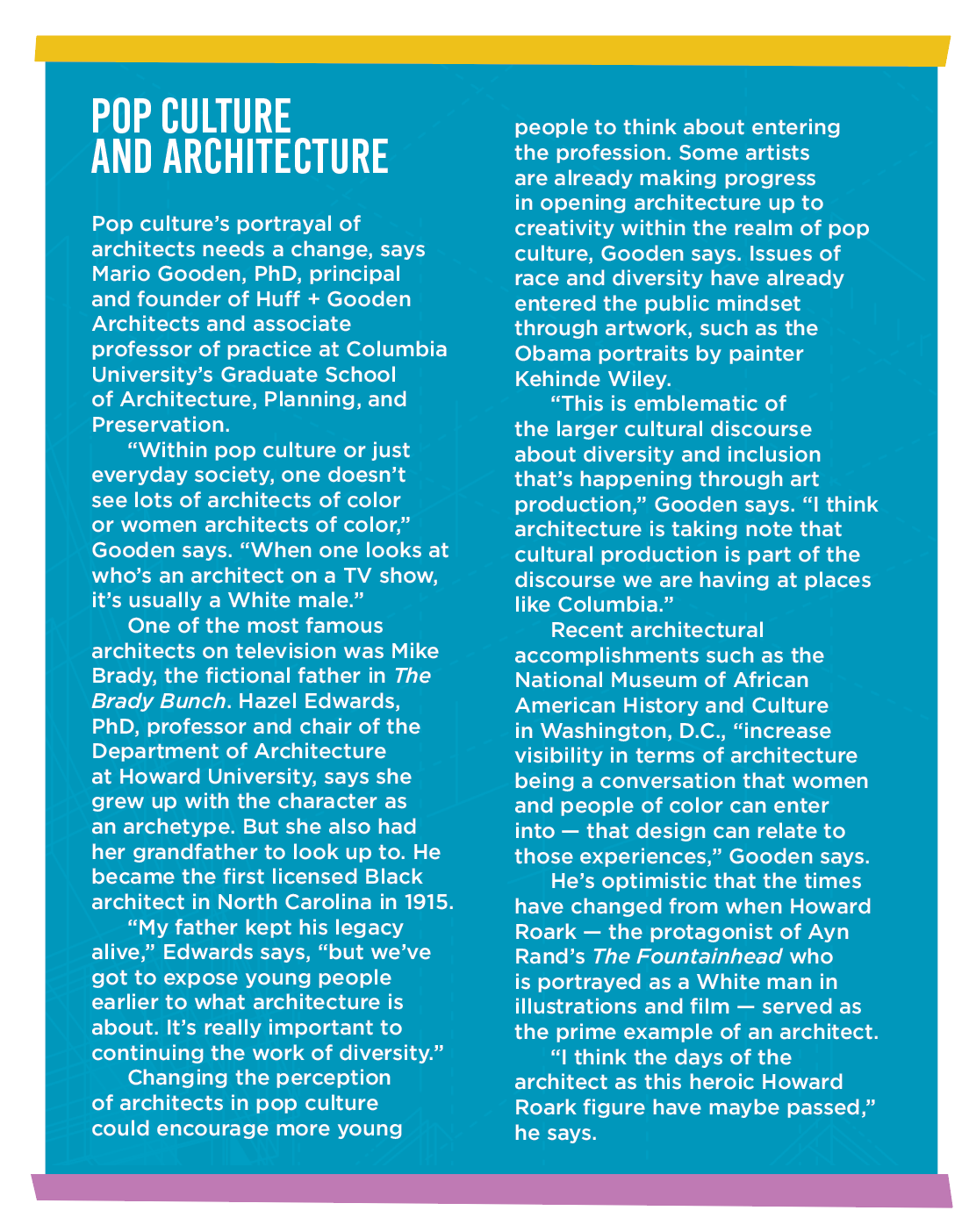 "I graduated with $180,000 in student loans while most of my peers' parents paid for their school," Josaphat says. "For me to get paid less than my peers and then have a larger debt, it makes someone like myself say, 'What's another option?'"
Students of color also face cultural barriers in architecture school, she adds. Josaphat had to work at a pizza shop to help pay for her education at Penn State University. She built models under the counter even as her peers ordered pizza to be delivered to the school's studios.
"It was a little joke for them to say, 'I called to order a pizza and Samantha answered!'" Josaphat says. "I thought to myself, 'It must be nice.'"
Josaphat founded her own architecture firm, STUDIO 397, as a way to make her degree "work for her." The number in the name refers to the fact that she is the 397th Black woman listed in the Directory of African American Architects out of a total of 464.
But deciding against seeking great heights in traditional architecture is not necessarily a sign of failure. Students use their degrees to find success outside of the discipline, says Hazel Edwards, PhD, professor and chair of the Department of Architecture at Howard University. Edwards graduated from Howard with her Bachelor of Architecture in 1986.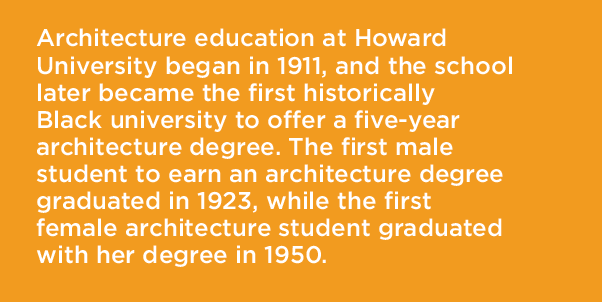 "The [NCARB] report only shows part of the issue. It's very quantitative, and I think we need to know more about the individual cases," Edwards says. "When I graduated from Howard, I always had this focus of becoming licensed with the intent of going into practice, but we find more recently that our students are taking different paths."
An architecture degree prepares students to become critical thinkers and to learn design thinking, Edwards adds.
"While many of our graduates do work in architecture firms, there's an amount, almost equal, who go into construction management, project management, or urban design," Edwards says. "If we were to drill down and understand the nuances of graduates and understand what their next steps are, I think we would find that maybe the path is a little longer, but ultimately many of our students do come back [to architecture]."
Columbia has also made strides in the interdisciplinary nature of architecture. The university tied its architecture program to the African American and African Diaspora Studies department through Mabel O. Wilson, PhD, who is the Nancy and George E. Rupp Professor of Architecture. She is also a professor in diasporic studies and associate director of the Institute for Research in African American Studies.
Wilson was not available for an interview before publication, but Gooden says her interdisciplinary work "goes a long way in terms of visibility and attracting students in other disciplines to take courses in architecture."
Taking part in networking groups such as NOMA or student organizations can help improve representation and community building.
At Columbia, the Black Students Organization is "doing a lot in terms of reaching out to faculty and professionals and actually engaging in the programming that's now happening within these schools," including architecture, Gooden says.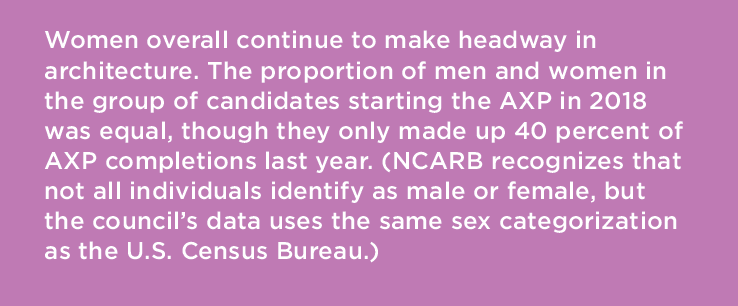 Josaphat says participating in NOMA has pushed her "to just keep on advancing because of the inspiration and motivation I get from the different members." This national organization can be particularly helpful to architects of color who feel siloed in their firms, she adds.
NOMA's annual conference aims to share success stories and also continue the conversation around diversity and inclusion. Hearing about accomplishments from peers chips away at the fatigue that can build up when constantly having to represent "diversity" in a mostly White firm, Josaphat says.
"You feel like you're the only one in the profession until we get together and we see the great work we're all doing," Josaphat says. "I'm overwhelmed with the inspiration and motivation to keep on going. We're all so segregated amongst the firms that every person counts to bring diversity to the table."
To increase racial diversity among architecture students, however, universities need to start by putting more people of color in the front of the classroom, Gooden says. Edwards agrees. "I want students to have the opportunities that my classmates and I had and those that my classmates and I didn't have," Edwards says.
Josaphat became an adjunct associate professor at the City College of New York's Bernard and Anne Spitzer School of Architecture primarily to show students of color what they can achieve.
"I wanted to show these diverse students at the city college that there are people who look like you who can be successful architects," Josaphat says.
Kelsey Landis is editor-in-chief of INSIGHT Into Diversity. This article ran in the October 2019 issue.