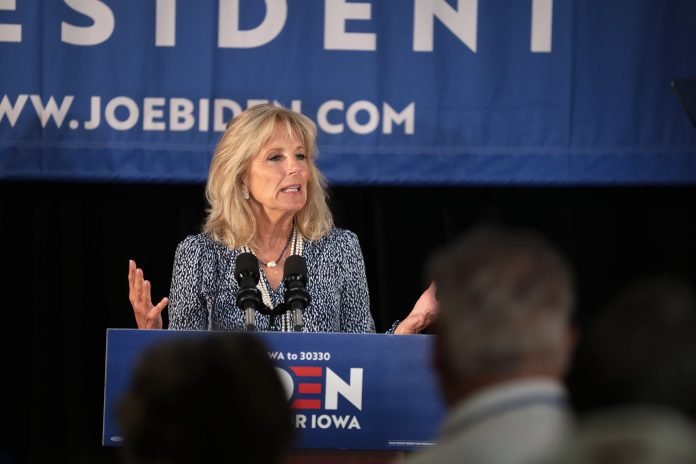 The Biden administration has dropped a provision offering free community college from the Build Back Better agenda, First Lady Jill Biden revealed on Monday.
"One year ago, I told this group that Joe, my husband Joe, was going to fight for community colleges," Biden said during the Community College National Legislative Summit in D.C. "But Joe has also had to make compromises. Congress hasn't passed the Build Back Better legislation — yet. And free community college is no longer a part of that package."
Two years of free community college was a key part of Biden's Build Back Better Act, a landmark social spending package proposal designed to strengthen the middle class that also offered free universal preschool to 3 and 4-year-olds, child tax credit expansions, and more. The congressional bill is currently frozen due to Democratic Sen. Joe Manchin's refusal to support it in December, CNBC News reports.
"We knew this wasn't going to be easy. Joe always said that. Still, like you, I was disappointed," Biden said at the summit.