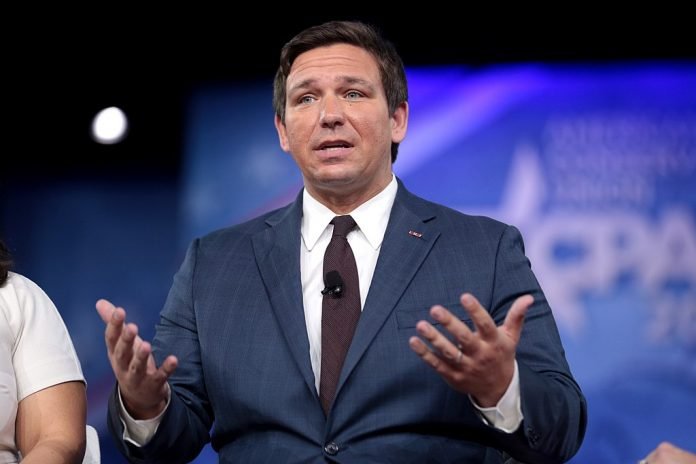 Florida Gov. Ron DeSantis (R) signed a controversial bill Tuesday that requires all state colleges and universities to conduct annual campus-wide surveys on "intellectual freedom and viewpoint diversity."
The bill, HB 233, passed the Florida Senate in early April and is slated to go into effect on July 1. HB 233 declares that the State Board of Education "may not shield students, faculty, or staff at Florida College System institutions from free speech protected under the First Amendment."
The bill's provisions dictate that the Florida Board of Governors and the State Board of Education create an "objective, nonpartisan and statistically valid survey" to assess the level of freedom of speech at higher education institutions. Each college and university must then distribute the survey yearly to its campus community and publish the results.
In addition, the legislation makes it legal for students to record professors without their knowledge for educational purposes and for reporting university policy violations. It also prohibits the state's public colleges and universities from denying controversial figures the right to speak on campus.
"Although our universities and colleges in Florida all claim to embrace diversity, and they can all measure and communicate each institution's level of diversity in a number of areas, none of them measure the level of intellectual freedom or viewpoint diversity on our Florida campuses," Sen. Ray Rodrigues (R), one of the bill's sponsors, told the Florida Senate when introducing HB 233 in January.
Opponents of the legislation believe it could have adverse effects on academic freedom for students and professors alike.
"I worry that this bill will force a fearful self-consciousness that is not as much about learning and debate as about appearances and playing into an outside audience," Cathy Boehme, a researcher with the Florida Education Association, told The Miami Herald.
Arkansas, Idaho, and several other states have recently enacted similar policies to promote what proponents say is "intellectual freedom" and to limit teachings on diversity, systemic racism, and other related topics in public education.