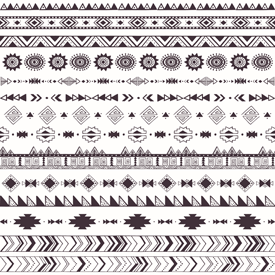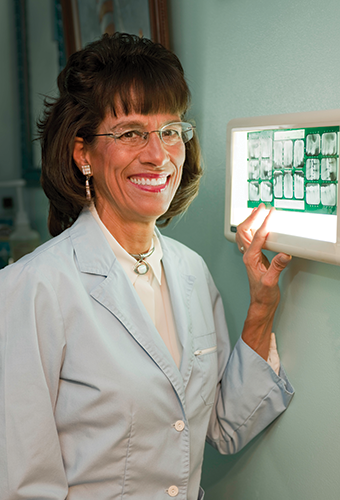 Jessica Rickert, DDS, had been working as a dentist for nearly five years before she discovered that she was the first Native American woman in her profession.
"It was through Dr. George Blue Spruce that (this) knowledge came about," she says.
Spruce, who graduated dental school in 1956 and went on to become U.S. assistant surgeon general, is the very first Native American dentist. He contacted Rickert in the mid-1980s when he was recruiting other dentists from indigenous backgrounds to form a professional association.   
"Probably all of us wrote back and said, 'Yes, we need to have a society,'" Rickert recalls. From that moment, the Society of American Indian Dentists was formed, and Rickert learned of her historic status through Spruce's census of the group.
Rickert is a member of the Prairie Band Potawatomi Nation. In addition to being a pioneer in her field, she is a renowned advocate for improving access to dental care for underserved communities and diversifying the dental school pipeline.
Rickert has received numerous accolades over the course of her career, including earning the 2005 American Dental Association Access Recognition Award for her dental advice column for Native American news outlets and for encouraging underrepresented students to pursue dental careers. In 2009, she was inducted into the Michigan Women's Hall of Fame.
Rickert credits her family doctor for mentoring her from a young age and inspiring her to pursue a career in healthcare. She attended school in a small rural district in Michigan and took as many advanced math and science classes as early as possible in preparation for college.
Without having role models or family members who are in the medical profession or other advanced careers, it's generally very difficult for a young person of color to know they can be successful in these fields, says Rickert. Furthermore, if students don't get on the professional college track by seventh or eighth grade, it will likely be a challenge for them to have the prerequisites to be admitted to dental or medical school later on, she says. This is why mentors and guidance counselors are essential for underrepresented students to thrive.
Currently, Native Americans make up only 0.2 percent of the national dental workforce despite totaling three percent of the overall population, according to the U.S. Department of Health and Human Services. Recent data from the American Dental Education Association reveal that just 16 of the nearly 10,500 students who applied to U.S. dental schools for fall 2019 are Native American.
Rickert, who graduated from the University of Michigan (U-M) School of Dentistry in 1975, says this stagnation in growth is frustrating for both the dental workforce and for Native American communities.
"One of the disappointments for American Indian dentists across the United States is that we're not seeing … the improvement in numbers that we need to," she says.
Indigenous students face multiple barriers to entering dental and medical school, including lack of federal funding in higher education on tribal lands, low high school graduation rates, nonexistent or inadequate programs and services, cultural challenges, and more, according to The Journal of Indigenous Research. 
Rickert regularly speaks at colleges and universities to encourage Native Americans and other underrepresented students of color to pursue careers in dentistry and other fields that can help fight healthcare disparities. She commends communal efforts to diversify the field, such as the Native American Pre-Dental Student Gateway program through the University at Buffalo (UB) School of Dental Medicine, which was created in part with a nonprofit tribal healthcare group and works to recruit and support these students.
During her own school experience in both K-12 and college, Rickert lacked support from school leaders and staff. When she told her high school guidance counselor that she originally wanted to be a doctor, he dismissed her, she says. 
"There was just shock. He didn't even respond to me. He said, 'Well, the University of Michigan has a medical school — you could apply there. Good luck to you,'" Rickert explains. "He didn't really encourage me because I think he didn't expect me to [have that goal]."
During her undergraduate and doctoral education at U-M, there was even less support for Native American students and very little diversity, she says. To help address the lack of inclusiveness on campus in the late 1960s and early 1970s, Rickert and other students of color leaned on each other and formed their own support groups. These organizations included the Native American Student Association, of which Rickert is a founding member.
Increasing access and exposure to dentistry among Native Americans can encourage more young people to pursue these careers, Rickert says. Her prolific efforts to serve disadvantaged patient populations include membership in the Urban Indian Health Council, which allowed her to help found an intertribal dental clinic in Detroit. She is also a former director for the dental clinic at the Detroit Children's Aid Society and has worked for organizations providing dental care to low-income and incarcerated patients.
Because most Native American dentists are not even retired yet, there isn't a legacy or lineage of indigenous representation in this field, Rickert says, which makes it all the more difficult for young students to find role models and see themselves in this role. Still, she is hopeful that higher education and the dental industry will continue to find ways to innovate and to encourage Native American youth to pursue this career.
"I do not believe the American Indian dental dilemma is a hopeless situation. It simply requires all of us involved in the dental profession to step up and help," Rickert stated in an October 2019 press release from UB. "There are plenty of smart and capable American Indian students who could become marvelous dentists if they were guided in the right direction."
Mariah Stewart is a senior staff writer for INSIGHT Into Diversity. This article ran in the January/February 2020 issue.