Many higher education institutions offer support to active military and veteran students through designated offices and personnel, but these individuals may still need to go off campus to receive additional services through their local Veterans Affairs (VA) facility. A growing number of colleges, however, are taking advantage of a unique federal program that allows them to streamline VA resources and better serve their military student populations.
The Veterans Integration to Academic Leadership (VITAL) program assigns VA staff members who specialize in mental health support or social work directly to college campuses, where they provide ongoing assistance with the process of transitioning to civilian life. 
Unlike other campus military services, which are typically supported by the Veterans Benefits Administration (VBA), VITAL is provided through the Veterans Health Administration (VHA), explains Elizabeth Louer-Thompson, the program's national director. VITAL coordinators are VA employees who may work full time on a college campus or make regular visits to meet with students. The services they offer are wide-ranging and vary by school, but all are designed to support student veteran success and well-being.
"We try to tailor our services to the needs of the schools and our student veterans," Louer-Thompson says. 
According to the program's website, it strives to enhance academic retention through the following:
On-campus clinical care and coordination
Improving understanding of veterans' unique strengths and challenges through education and training delivered to the campus community

Collaborating with the local VA medical center, the VBA, campus faculty and staff members, and community resources
Yvette Branson, PhD, a clinical psychologist and the VITAL coordinator for the VA New York Harbor Healthcare System, explains that VITAL is "the only federal outreach program in mental health that addresses the needs of student veterans on college campuses."
Branson, who works with schools such as Columbia University and Fordham University, says the program serves as a "one-stop shop" for engaging with student veterans while they are transitioning to campus life and studying for civilian careers. VITAL coordinators such as herself can help students enroll in VA benefits, find affordable housing and transportation, manage their finances, connect with peer mentors, and much more. 

Having this extra support available on campus is especially valuable to student veterans because many of them are nontraditional students with busy schedules. Most are older than 24 and have families and other responsibilities outside of school, according to Branson. Many are also first-generation students and may not know how to navigate higher education environments.
"The glitches and vagaries of transitioning from the military to civilian life have many challenges, so VITAL offers the support [student veterans] need right where they are," Branson says. "We can even consider this a suicide prevention program, since helping veterans address any transition issues early in their separation from the military can only have a positive impact on their well-being."
The program coordinators also provide training to faculty and staff on understanding the unique barriers to success that military students face. They seek to raise awareness of military culture, post-deployment adjustment, common psychological and physical conditions among veterans, and other factors that influence how these students perform and interact in the classroom.
"We understand that many postsecondary education professionals may not understand the experiences of these veterans," the VA website states. "Our purpose is to educate members of the faculty, staff, and administration and students as well about the unique strengths and challenges of student veterans."
VITAL coordinators also help these individuals succeed academically by assisting with skills such as time management and ensuring they receive necessary classroom accommodations. These can include extra time on exams for those who experience test anxiety, assistive technology for those with traumatic brain injuries, or unique modifications for those suffering from post-traumatic stress disorder and related conditions.
"If being in a classroom environment was giving me too much anxiety, they were able to make it so I could be in a room with less people or be near a door or an exit, if that was my trouble," a VITAL participant explains in a promotional video for the program. "I'd be reluctant going to schools where they don't offer these type of services."
Some colleges have partnered with the VITAL program to provide their student veterans with additional support in light of the hardships wrought by the COVID-19 pandemic. 
Chris Bowers, the military transitions coordinator at Washburn University (WU) and a U.S. Army veteran, says that the pandemic diminished the sense of connectedness among military students that is usually quite strong. The WU student veteran community is tight-knit, but being unable to visit the campus's Military-Student Success Center or gather with peers for meals, sports, and other activities on campus took a toll on its members, he says. 
In spring 2021, Bowers' office partnered with Topeka's Colmery-O'Neil VA Medical Center to launch the only VITAL program in Kansas. A VA clinical psychologist and a social worker now spend one day a week at WU and are available via phone or email any time a student veteran needs extra mental health support.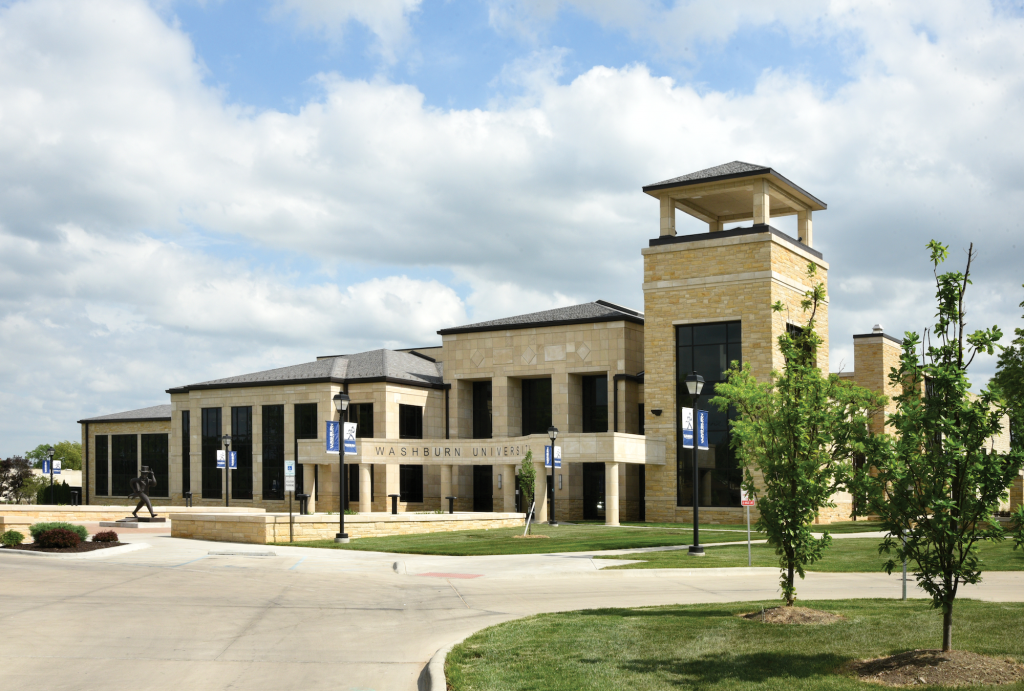 "We're just using a team of people to get them through [college] rather than [having] them wandering around campus on their own, trying to navigate all the stresses of being a student veteran," says Bowers. 
The University of Nevada, Las Vegas (UNLV), which is home to 1,800 student veterans, launched its VITAL program in fall 2021. James Taylor, a licensed clinical social worker and military veteran, serves as the on-campus coordinator. In a press release, he explained that students can call him for help with anything, whether it be issues with housing, medical problems, or a crisis situation. 
"The goal is to provide services that a veteran would get at the VA hospital right here on campus," Taylor stated in the release. "Sometimes when a veteran decides to get care at the VA hospital, it can be a huge headache, and because of that, they sometimes don't get the help they need."
Colleges and universities that are interested in launching their own VITAL programs should consult with their local VA medical center, says Louer-Thompson. Most of these facilities offer some level of services to student veterans.
"We work with medical centers to help them develop strong practices around serving the veterans and the institutions of higher learning in their communities," she says. "Each facility is really encouraged to meet with school leadership and figure out what are the needs of student veterans on that campus and see if the capabilities that we have in the VHA really help to meet those needs."●
Mariah Stewart is a senior staff writer for INSIGHT Into Diversity. 
This article was published in our July/August 2022 issue.