With the recent announcement by the Biden administration that federal student loan borrowers will see a cancellation of $10,000 of student debt for low- to middle-income borrowers and $20,000 for Pell Grant recipients, students may be searching for additional ways to reduce their college debt burden.
Since 1980, the cost of both four-year public and private colleges has nearly tripled while federal support issued through Pell Grants has remained essentially the same, according to a White House press release. Most undergraduates complete school an average of $25,000 in debt, compared to approximately $8,000 in 1980. Despite this, Pell Grants have continued to hover around $6,000.
Black student borrowers see a disproportionate debt burden. A 2019 study estimated that Black students who began college in the 1995-1996 academic year still owed 95 percent of their original debt. The study, "Stalling Dreams: How Student Debt is Disrupting Life Chances and Widening the Racial Wealth Gap," was conducted by the Institute on Assets and Social Policy at the Heller School for Social Policy and Management at Brandeis University. 
Black students and students at for-profit universities face the greatest challenges with student loans, the researchers say, including having greater difficulty paying them off, accumulating more debt, and facing higher loan amounts. 
"With half of Black borrowers defaulting on their student loans over the past 20 years and typically holding almost $20,000 in student debt two decades after beginning to study for a degree, the burden of student loans for Black young people is a crisis that requires immediate policy action," the study says.
Nearly one-third of borrowers have tuition debt but not a college degree, according to an analysis by the U.S. Department of Education. Some states are working to address this.
Students in Ohio may find relief through a new initiative called the Ohio College Comeback Compact. The collaboration — which involves eight public and community colleges in the state, the Ohio Department of Higher Education, the nonprofit Ithaka, and additional partners — aims to reduce the debt burden for students who left these colleges after being away for one full year, have not earned a degree, and still owe money to a higher education institution.
Under the program, which was finalized late this summer, eligible students can meet with an adviser to consider their options. After a student enrolls in any of the participating schools and completes one semester, their former institution will forgive up to $2,500 of debt. To qualify for the full $5,000 available in the program, a student must complete two semesters or earn a degree or certificate.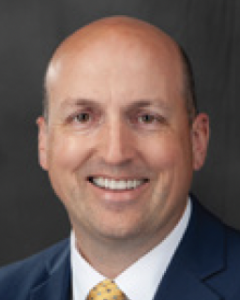 Kent State University is one of the participants in the Compact. Along with debt concerns, says Sean Broghammer, PhD, vice president for enrollment management, students also face other hurdles related to returning to school.
The biggest barrier is that if students have an outstanding balance, institutions are not willing to release their transcripts so they can return to school, Broghammer says. The Compact plans to create a formal structure to provide transcript release for students that re-enroll in participating schools.
So far, at Kent State, about 30 students have reached out to learn more about the program and around 10 have enrolled through it this fall, Broghammer says. Some individuals may qualify for both the Ohio College Comeback Compact and the federal loan forgiveness program. 
In Colorado, the Care Forward program is designed to reduce future student debt by providing free community college education to students seeking careers in health care. Nineteen community and technical colleges across Colorado participate, with $26 million in state funding allocated to it.
Along with reducing student debt, Care Forward will help build the state's health care workforce for the future, says Colorado Gov. Jared Polis.
Colleges and universities are assessing what impact the federal student loan forgiveness program will have on former and new students and are working to make resources and information available.
Jake Ricker, public relations director at the University of Minnesota (UMN), says his university anticipates the announcement regarding federal loan forgiveness will impact many people, but primarily UMN students who have graduated or left the university. 
"We do not track which graduates or students who have left the university have paid off their federal student loan debt, nor their income," he says. 
The loan forgiveness news falls in line with UMN's strategic plan, known as MPact 2025, which has enabled more than 40 percent of students at the university to graduate with no debt, Ricker adds.
To learn more about federal forgiveness programs, visit studentaid.gov.●
Nikki Brahm is a senior staff writer for INSIGHT Into Diversity.
This article was published in our October 2022 issue.