As reports of teacher shortages come in from school districts across the nation, states and universities are working to fast-track college of education students to help fill these gaps.

 
Dire warnings of a shrinking pool of K-12 educators should be taken seriously, say researchers at the Annenberg Institute at Brown University. Their own study, "Is There a National Teacher Shortage? A Systemic Examination of Reports of Teacher Shortages in the United States," supports these concerns.
The study finds at least 36,000 vacant positions exist nationwide and approximately 136,000 positions are currently held by underqualified teachers, with both estimates described as conservative. However, the study underscores the fact that the shortage varies substantially by region and state. 
For example, the educator vacancy rate per 1,000 students is 159 times higher in Mississippi than in Missouri. Fifty-three percent of all U.S. public schools also report being understaffed as of August 2022, and 69 percent report a small candidate pool as the biggest challenge to hiring teachers, according to a survey by the National Center for Education Statistics.
The statistics don't bode well for the future, either. A June survey conducted by the American Federation of Teachers finds an increase in job dissatisfaction among K-12 educators since the start of the pandemic, rising from 45 to 79 percent. A survey conducted by the National Education Association in March shows that 55 percent of teachers are considering leaving the profession earlier than expected. 
Vacancies exist in all positions in the education field, including hallway monitors, guidance counselors, and bus drivers. There were approximately 270,000 fewer school staffers in July 2022 than January 2020, according to preliminary data from the U.S. Bureau of Labor Statistics.
States and universities have begun to address the critical shortages. For example, Southern Illinois University Carbondale (SIUC) launched a new program this year called the Saluki Teacher Residency Partnership (STRP), funded by a $250,000 teacher residency grant from the Illinois State Board of Education. SIUC is one of five universities in the state selected for the grant. 
To qualify, a student must have completed 60 credit hours and attained minimum GPA and course grade requirements. To apply, they must submit a short narrative stating why they think the residency program would be a good fit and complete an interview.
Within STRP, eight students are working this fall as resident teachers under the mentorship of a classroom teacher. By next semester, they will be viewed as a co-teacher. Throughout the program, students meet with SIUC faculty and instructional coaches as well as a community mentor, such as a school board member.
A similar program at SIUC ended almost 10 years ago due to a lack of funding, in part for student stipends. In this new iteration, STRP students are compensated.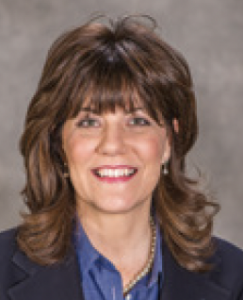 "Funding for this is very important because in order to be a resident, if you're going to be at a school four days a week and taking classes in the evenings, online, or on the weekends, you don't have a lot of extra time to have another job," says Christie McIntyre, PhD, director of SIUC's teacher education programs.
Because STRP students get hands-on experience, participation in the program helps them accrue credit hours.— which means they can graduate in three years rather than four, McIntyre says.
STRP hopes to recruit a majority of student residents from underrepresented groups. Nationally, just over 50 percent of students are of non-White racial and ethnic backgrounds, compared to roughly 20 percent of teachers, according to "Prioritize Educator Diversity to Address Racial Injustices," an article published by The Brookings Institution. 
School officials want teachers to reflect their student body, McIntyre says. 
However, just one non-White student resident is involved in the program this year. The university was made aware of the grant in March, which didn't allow for much time to recruit students, says McIntyre. Instead, they decided to work with those already in the teacher education program. 
SIUC is partnering with the School of Education's recruitment and retention coordinator to increase diversity in future cohorts.
"We are setting up informational meetings in diverse communities to help the public better understand what a residency program is and how it can help individuals reach their goals sooner," McIntyre says. "We are also speaking to district personnel who help us spread the word."
"We ask the schools, 'What are your teacher hiring needs? Which positions do you feel like you're going to need to fill next?' We're placing teacher residents [in those positions]. … [School officials are] excited because they see this as an opportunity for them to invest in these residents as future hires."

Christie McIntyre
Programs like STRP are important pathways to address the shortage on a local level, McIntyre says. 
"We ask the schools, 'What are your teacher hiring needs? Which positions do you feel like you're going to need to fill next?'" she says.  "We're placing teacher residents [in those positions]. … [School officials are] excited because they see this as an opportunity for them to invest in these residents as future hires."
Across the country, other fast-track educator programs have recently been implemented. In Arizona, a student enrolled in a bachelor's degree program can also begin training as a teacher in public schools under the supervision of a lead educator, which allows them to start and finish their training while still in college.
In Florida, military veterans who have not yet earned their bachelor's degree can opt for a five-year temporary teaching certificate. For two years, they are assigned a mentor teacher. To qualify, veterans must have 60 college credits and a 2.5 grade point average, among other requirements. The legislation, Florida Senate Bill 896, is meant to help veterans find jobs and at the same time address the teacher shortage.
Fast-track programs are included in the plan the Biden administration unveiled in August to address the national educator shortage. This includes working with recruitment platforms to attract more teachers, encouraging state and local workforce leaders to provide higher wages for educators, and expanding apprenticeship programs.
In addition, as part of the federal plan, teachers unions and state organizations announced collaborative work for more apprenticeships, teacher residencies, and Grow Your Own programs, which recruit and retain teachers within their own communities with the goal of bringing racial, ethnic, and cultural diversity into schools.
Such programs are further advanced with 22 grants totaling over $60 million to address the shortage through the Supporting Effective Educator Development (SEED) program, announced by the U.S. Department of Education in September. The three-year grants focus on teacher preparation programs that include clinical experience and placement of underrepresented teacher candidates. There will also be 14 teacher residency programs, 10 of which are located at historically Black colleges and universities, within a National Center for Teacher Residencies project.●
Nikki Brahm is a senior staff writer for INSIGHT Into Diversity. 
This article was published in our November 2022 issue.