While the COVID-19 pandemic has created a range of challenges for many professionals, college and university faculty face unique stressors during this time of upheaval. Having to rapidly adjust to virtual teaching, being separated from campus resources and colleagues, and supporting struggling students are just a few of the burdens with which faculty members must contend.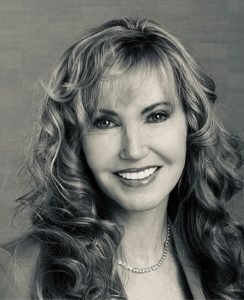 While much of the attention regarding mental health in higher education has been focused on students, colleges and universities should recognize that the pandemic has also created unprecedented personal and professional hardships for teaching staff, says Joy Himmel, PsyD, a psychologist and liaison for the American College Health Association (ACHA).
"In addition to the effects on the student population, there has been a huge impact on faculty and staff," Himmel, who is also a member of the ACHA's COVID-19 task force, says.
Adjusting to the Online Classroom
Online teaching is one of the leading sources of stress right now for professors and instructors, says Himmel. Virtual classrooms and hybrid courses are unfamiliar territory for many and adjusting to these formats "has been a learning curve for most faculty," she says.
Rob Starkey, PsyD, a psychologist and the program director of the University of California, Davis Academic and Staff Assistance Program (UC Davis ASAP), agrees that transitioning to the new world of virtual education is a having significant strain on college educators.
"Remote teaching has stressed out a lot of faculty. It's difficult to connect with students in the same way, and the work just feels more difficult and time-consuming," he explains.
Public focus on the detriments of distance learning has largely centered on K-12 teachers, overlooking the "traumatic stress" that this sudden shift has caused for postsecondary educators, according to a recent article on the website ResilientEducator.com. The site provides free resources created by veteran teachers and experts, including practical guides for designing online courses and coping with common stressors that arise in the virtual classroom.
Colleges and universities should also maintain this awareness that helping faculty members succeed in the online classroom requires more than simply providing one-time orientations or technical support. At The George Washington University School of Business, for example, the instructional design team hosts workshops as well as one-on-one sessions that highlight the opportunities and advantages of online teaching and address its challenges. As of August, the team had hosted 24 workshops and more than 120 individual sessions.

Additional Stressors
Beyond having to adapt to a new teaching style, professors have also had to deal with the stress that comes with working from home. Research has shown that this makes it more difficult to maintain work-life balance; for faculty, it also means dealing with family and personal issues while at the same time trying to support students, says Himmel.
Since the pandemic began, there has seemingly been more stress on young professors who are on the tenure track and those who have children, particularly women, Starkey says.
"It's tough trying to have two full-time jobs, as a parent and a professor," he explains. "Unfortunately, as it often happens, the burden seems to be heavier on female faculty members."
In addition, caretaking responsibilities for loved ones who contract COVID-19 may also fall more often on women faculty. For educators of color, there is a greater likelihood of having a sick loved one or mourning the loss of someone who has died from the virus, as racially and ethnically underrepresented populations have suffered higher infection and mortality rates.
Aside from personal worries and career anxiety, college faculty serve as a source of academic and emotional support for students.
"They are seeing a lot of stress in their student population. There is always that dilemma faculty have as to how they can appropriately identify those students that need additional resources and how to intervene appropriately," says Himmel.
Providing Mental Health Support
Colleges and universities take "a lot of different avenues" when it comes to meeting the mental health needs of their employees, according to Himmel. Most offer at least some type of socioemotional support for employees, but the accessibility and type of resources vary.
Some institutions allow faculty to use the same on-campus counseling services as students, while others, such as UC Davis, offer employee assistance programs. Over the course of the pandemic, many have begun regularly issuing resources that teach stress reduction techniques and tips for identifying students who are in distress, Himmel says.
Though the anxiety of COVID-19 affects everyone, higher education institutions should make a concerted effort to promote equity, diversity, and inclusion regarding mental health services for underrepresented faculty, staff, and students, according to a study conducted by Leslie Gonzales, an associate professor at Michigan State University, and Kimberly Griffin, an associate professor at the University of Maryland, College Park.
One challenge for colleges and universities is simply meeting the increased demand for faculty mental health support, according to Starkey.
"As long as ASAP has been in existence, we've offered no-cost, confidential, short-term counseling for faculty and staff," he says. "That part hasn't changed, but the need has gone up. The level of distress that people are under has gone up."
ASAP staff and clients have also had to adjust to the parameters of online therapy. ASAP counselors have been working from home since mid-March, so they and the faculty members they serve have mostly learned to adapt to and become more comfortable with the new remote format. A common downside, however, is a lack of privacy for patients who work from home, Starkey says.
"It's harder for them to find privacy to actually do counseling," he explains. "You don't want to be talking about how you're having issues with your partner in a space where your partner can hear you. People will sometimes go for walks, sit in their car, or do other things like that to find privacy and talk about their concerns."
Himmel and Starkey both say it is difficult to predict the ultimate effects of the pandemic on how colleges care for the mental health of students and employees. Campus counseling services will likely be offered as part of a hybrid model that includes traditional in-person counseling as well as remote sessions, they say. As with college courses, this transition could help expand the use of these services by making them more convenient to access. 
"There is much more of an awareness that university presidents have related to the mental health needs of their campus population," says Himmel. "That increased awareness started before COVID, but I think COVID has brought it to the surface even more so."
Moving forward, colleges and universities should be aware that they have the power to support faculty in preventing and overcoming the mental health challenges of the pandemic. It is within their ability to prevent at least one significant source of anxiety by becoming more transparent regarding potential changes, policies, and updates regarding COVID-19. When administrators keep faculty, staff, and students in the dark, it creates a great sense of unease among campus communities, Himmel says.
"Probably the most important thing is for universities to have an understanding that they need to have a lot of transparency," she explains. "One of the things that increases anxiety more than anything else is not knowing what is going on administratively within the university."●
Erik Cliburn is a senior staff writer for INSIGHT Into Diversity.