Reproductive justice advocates say that colleges must brace for the detrimental effects of state abortion bans, especially for marginalized students and employees.
On June 24, the U.S. Supreme Court overturned a ruling that had protected reproductive rights in the U.S. for nearly half a century. While many were expecting the court to reverse the 1973 case of Roe v. Wade, the backpedaling of such monumental legislation was nevertheless a drastic blow for equal rights advocates.
Experts in reproductive health had already begun encouraging colleges and universities to prepare for the ripple effects of the court's decision since a draft opinion written by Justice Samuel Alito was leaked to the press on May 2. With 26 states having abortion bans, or trigger laws, set to take effect immediately, many of these experts have been cautioning that underserved students and employees will be the most impacted by the ruling.
"People of color and other marginalized people, like those who are low-income, are the most affected by abortion restrictions and will be most affected by an abortion ban," says Asia Eaton, PhD, associate professor of psychology at Florida International University and director of the Power, Women, and Relationships Lab. 
These issues can be understood through the lens of reproductive justice, she says, which is a framework founded by women of color that explores how systems of power, privilege, and oppression affect bodily autonomy, parenting rights, and more. 
"Reproductive justice is about how all of these systems intersect to impact our ability to have families how and when we want and to parent them in a safe and healthy environment," Eaton states.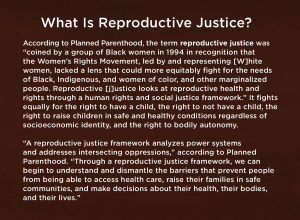 Reproductive justice scholars note that women of color must contend with many socioeconomic barriers to health care in addition to disproportionately high rates of sexual abuse, reproductive coercion, and maternal mortality. As such, Black and Latinx women have the highest abortion rates in the U.S. and will be the most affected by bans, according to Eaton. This includes those who are attending or employed by colleges and universities. 
"An abortion ban will increase college dropout rates for women, especially women of color," says Eaton. "Caring for a child that you haven't planned for is at odds with attending college, not to mention the fact that you might have health complications that make it impossible to continue in school." 
Women of color are more likely to experience pregnancy-related complications and have higher maternal mortality rates than those who are White, and the U.S. overall has higher maternal mortality rates than other developed countries. 
Furthermore, according to Eaton, researchers have found that unplanned pregnancy is a leading reason that young people drop out of college. Forty percent of those who seek an abortion in this country do so because having a child could derail their education, she says. "Abortion restrictions, even if they are not an outright ban, affect dropout rates and educational attainment, so we're going to see the education gap and income gap exacerbate." 
While some students may choose to attend college in states that protect reproductive rights, many who live in places with abortion bans do not have a choice, Eaton notes. Privileged students who have the ability to select from multiple colleges across the U.S. may opt for places that support reproductive justice, but it is rare that a student can afford to make a decision about where to attend school based on state abortion regulations, she says. 
"That option applies less to low-income students, students of color, students who have tight-knit family communities, or who may be from more collectivist cultures and want to stay near family," explains Eaton. 
She says that higher education institutions in states with abortion bans should ensure that their campus health centers make emergency contraception and other reproductive services easily accessible. For students and employees, especially those who are low-income, accessing these services off campus can be costly and burdensome. Having options readily available could prevent them from having to choose between traveling to another state to receive abortion care — an option that would be financially and logistically impossible for some — or having an unplanned pregnancy.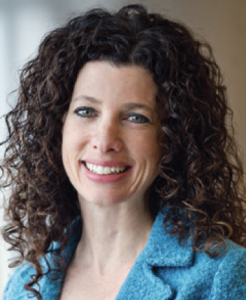 In addition to providing contraception, colleges located in states where abortion is outlawed should ensure that residence hall staff, mental health care providers, and others who work in student services know how to support someone who experiences an unplanned pregnancy, says Lisa Harris, MD, PhD, a professor of obstetrics and gynecology in the University of Michigan (U-M) Medical School. 
Higher education institutions should also consider whether their student and employee health insurance will cover out-of-state abortion care and if campus support programs are in place to help students who unexpectedly become parents, she says. U-M formed a task force in May to research these and other issues in preparation for the overturn of Roe v. Wade. Michigan has one of the strictest trigger laws in the country, as state legislation passed in 1931 bans all abortions except to save the life of a mother. A judge recently granted a preliminary injunction on the law after Planned Parenthood filed a lawsuit to prevent it going into effect, but conservative state leaders have vowed to fight for its enactment. 
"Me and my colleagues who provide reproductive health care, including abortion care, saw the massive impact that a ban on abortion would have across the state and across the University of Michigan's many missions, and we realized that this is something that needs preparation," explains Harris, who serves as co-chair of the task force. 
Some colleges and universities may not want to engage with these issues because abortion is so politicized, but campus leaders should realize that Roe v. Wade's overturn will have significant repercussions on multiple aspects of higher education, Harris says. U-M is considering, for example, how long-term recruitment and retention of students, faculty, and staff may be affected if Michigan's abortion ban is allowed to go into effect. 
Some past research has found that college-educated workers are more likely to avoid or move out of states that pass restrictive abortion laws. In September 2021, the research firm PerryUndem revealed that 66 percent of people with college degrees said they would not take a job in a state that prohibits the procedure after six weeks of pregnancy, and nearly half said they would consider moving out of a state that passed such a law. Experts note, however, that changing jobs or choosing to go to college out of state is not financially or logistically possible for many people. 
If Michigan does ban abortion, it is estimated that birth rates in the state will increase by 5 to 17 percent, according to Harris. The university's task force is studying how this would increase demand on the U-M health system, especially its birthing center. It is considering other aspects of the law, such as whether U-M providers would be able to legally deliver preoperative or pre-referral care to people who decide to seek abortions outside the state. Another significant area of study is how underrepresented populations — both on campus and across the state — could be affected. 
"Some past research has found that college-educated workers are more likely to avoid or move out of states that pass restrictive abortion laws. In September 2021, the research firm PerryUndem revealed that 66 percent of people with college degrees said they would not take a job in a state that prohibits the procedure after six weeks of pregnancy, and nearly half said they would consider moving out of a state that passed such a law."
The task force is also concerned with how this could restrict medical education. U-M medical residents may have to be sent out of state to receive training in abortion care, which could affect accreditation or deter some future physicians from choosing to train with the university, Harris says. 
"We're thinking about if we will be able to remain one of the top programs in the country if we can't continue to offer this care or if we need to send people out of state for their training," she explains. 
Pamela Merritt, executive director of the advocacy group Medical Students for Choice (MSFC), says that the overturn of Roe v. Wade will have major repercussions on how and where medical students choose to attend school. MSFC, which has 220 chapters worldwide, is already hearing from student members in red states that they are concerned about how their training and career prospects will be affected if they are unable to learn how to provide abortion care to patients.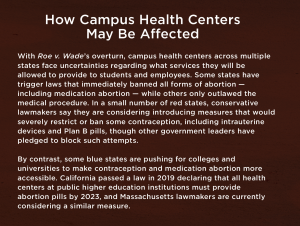 "I don't know very many people who want to go into a specialty like OB-GYN and practice in a state where they have to accept the death of a patient who could be saved simply because of legal policy, not medical ethics," Merritt says. 
It is extremely difficult to transfer medical schools and nearly impossible to change residency programs, so many MSFC members in states with trigger laws feel stuck, she explains. The organization is working, however, to encourage campus leaders to take a stand in supporting the rights of students to be trained in this procedure. It is currently circulating petitions to medical school deans across the U.S. asking them to publicly declare that their institution will still provide abortion training.
Despite the Supreme Court's decision, MSFC will continue to fight to expand access to this service and promote reproductive justice, says Merritt.
"We were already in the position for about the last 12 months that we were going to see Roe fall," she explains, "and I think the broader movement has pretty much been hoping for the best by organizing but anticipating the worst." 
Advocates also caution that overturning Roe v. Wade will have detrimental effects on women's careers. Taking away this choice for women can interrupt or even end their career paths and the substantial gains they have made in the workplace.
"This is a huge setback," outgoing Facebook executive Sheryl Sandberg, an advocate for women's rights in the professional world, posted online shortly after the Supreme Court's decision was announced. "For ourselves, our daughters, and every generation that follows, we must keep up the fight. Together, we must protect and expand abortion access."●
Mariah Bohanon is the managing editor of INSIGHT Into Diversity.
This article was published in our July/August 2022 issue.