When Ryan Fukumori, PhD, was a student 20 years ago at Berkley High School in California, he didn't know that taking a class on ethnic studies would change the trajectory of his life.
As a fourth-generation Japanese American growing up on the West Coast, Fukumori was aware from a young age of his family's incarceration in the Japanese internment camps during World War II. However, he didn't think deeply about topics like oppression and the unequal policies that Asian Americans have faced throughout history until he enrolled in a course on Asian American studies his sophomore year in high school.
"For me it was huge when I started thinking about, like, what does it mean to build solidarity? What does it mean to see myself, in an ongoing sense, in alignment with other marginalized people?" Fukumori says.  
What specifically stuck with him was activism, advocacy, resistance, and even radical politics — some of which took place in his own backyard, such as the Third World Liberation Front movement at both San Francisco State University and the University of California, Berkeley in the late 1960s.
This experience encouraged Fukumori to change his direction of study from biochemistry to American studies and ethnicity, in which he earned a doctorate at the University of Southern California. Fukumori now applies his skills as a data equity manager. 
The earliest ethnic studies courses, including the first ones on Asian American Studies, launched nearly 53 years ago because of the Third World Liberation Front strike in 1968. The strike was led by a coalition of students of color on college campuses in California who demanded a more ethnically diverse education.
Twenty-six U.S. colleges and universities now offer majors in Asian American studies, according to the College Board, and 72 universities offer relevant programs and resources, according to the Association for Asian American Studies. Those numbers continue to rise.
The push to incorporate similar studies into K-12 schools is also growing. Connecticut, Illinois, and New Jersey passed legislation within the last two years requiring Asian American studies in K-12 curricula; Rhode Island became the fourth state to do so after Gov. Dan McKee approved legislation in September.
Experts say misconceptions need to be addressed, now more than ever. Nearly 11,500 hate incidents against Asian American Pacific Islanders (AAPIs) were reported over two years during the pandemic, from March 19, 2020, through March 31, 2022, according to "Two Years and Thousands of Voices," a national report by the nonprofit organization Stop AAPI Hate. Of these, 67 percent involved harassment, such as verbal or written hate speech and inappropriate gestures. Other incidents included physical violence, avoidance, shunning, and possible civil rights violations, such as discrimination by a business or within a workplace.
The mental health impact is steep.
A 2021 nationwide survey by Stop AAPI Hate found that only 49 percent of AAPIs felt safe leaving their home and the same number reported depression or anxiety. Seventy-two percent named discrimination against them as their greatest source of stress, even ahead of health concerns, during the pandemic.
 To better understand the experiences and perspectives of Asian Americans, the Pew Research Center published a study in August 2022 titled "What It Means to Be Asian in America: The Lived Experiences and Perspectives of Asian Americans in Their Own Words."
Participants pointed to stereotypes as reasons they were blamed for national and political events. Some Indian and Pakistani participants cited attacks and verbal abuse since the 9/11 terrorist attacks. Others have experienced racial slurs directed at them since the COVID-19 outbreak was first reported in Wuhan, China. Beyond recent hate incidents, many participants noted a lack of understanding of their roots. Many said the labels of "Asian" or "Asian American" are too broad, as others may not understand their specific ethnicities, such as Bangladeshi, Cambodian, or Filipino.
"A lot of people think ethnic studies is about division, and honestly, ethnic studies has always been grounded in politics and coalition and being activists together to change the world for the better." 

Wayne Au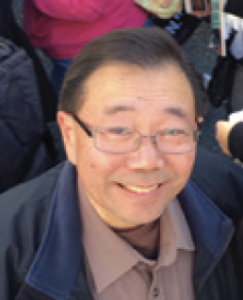 Education and community-based solutions are the most effective way to address incidents of hate, according to the Stop AAPI Hate report. One group working to confront ignorance and hate through education is The Asian American Education Project (AAEdu), co-founded by Stewart Kwoh, who serves as co-executive director.
Kwoh helped launch one of the first Asian American studies programs at the University of California, Los Angeles almost 50 years ago. More recently, he has worked with PBS and the U.S. Department of Education to develop relevant K-12 curricula and teacher workshops. In elementary schools, Asian Americans are invisible, Kwoh says, but through education, more students will feel like they belong. 
Most states don't require Asian American studies, partly due to the anti-critical race theory movement. However, that doesn't stop Kwoh from approaching school districts in these states and providing training, he says.
"What grade should we start [Asian American studies] at? Uniformly, the teachers have said as soon as possible.— so pre-K, kindergarten, first grade," Kwoh says. "Elementary school is very important, because stereotypes are started at a very early age."
Educational efforts could have a broad impact. Asian Americans are the nation's fastest-growing racial or ethnic group in the country, the Pew Research Center reports, with more than 24 million Americans tracing their roots to over 20 countries in East and Southeast Asia and the Indian subcontinent.
The goal of AAEdu is to reach 1 million American youth in the next five to seven years, Kwoh says.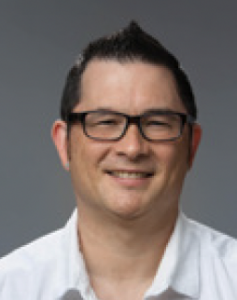 Among the educators across the U.S. that teach Asian American studies is Wayne Au, PhD. Au was the high school teacher that introduced Fukumori to ethnic studies 20 years ago. He is now a professor in the School of Educational Studies at the University of Washington Bothell. His research focuses on critical education theory and educational equity.
With the rise of anti-Asian violence, Au says, the public is more interested in Asian American studies. In addition, such studies have the potential to transform the understanding that Asian American students have of themselves and allow them to think about their place in society and politics in the world, he says.
"A lot of people think ethnic studies is about division, and honestly, ethnic studies has always been grounded in politics and coalition and being activists together to change the world for the better," Au says.●
Nikki Brahm is a senior staff writer for INSIGHT Into Diversity.
This article was published in our November 2022 issue.