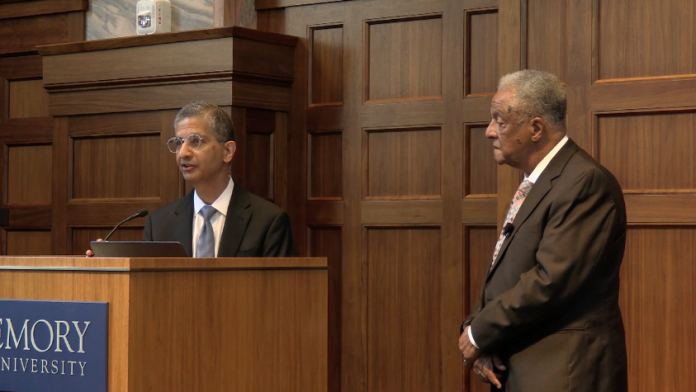 Emory University's School of Medicine issued a formal apology during a Juneteenth event to an applicant who was denied acceptance because of his race 62 years ago.
In 1959, Marion Gerald Hood, who was then a physician in student health at Clark Atlanta University, received a rejection letter from Emory's director of admissions stating the school could not consider him for admission because he is Black.
After more than six decades, the school is now acknowledging the discriminatory incident. During the virtual event, Dean Vikas P. Sukhatme welcomed Hood with a traditional namaste Indian greeting and formally apologized for the letter. The president of the Emory Student National Medical Association also presented Hood with a plaque "in recognition of his tenacity and resilience in the quest to be a physician."
"Emory University has a long and storied history of academic excellence and public service. For generations, from slavery to Jim Crow, that history has been diminished by racist policies that prevented talented African American students from finding a home on our campus," Sukhatme stated during the event. "On behalf of Emory University School of Medicine, I apologize for the letter you received in 1959."
The university did not desegregate until 1962, and eventually admitted its first Black medical student, Hamilton E. Holmes, in 1963 — the same year Dr. Martin Luther King Jr. delivered his iconic "I Have A Dream" speech.
Despite the rejection from Emory, Hood was able to obtain a doctorate of medicine from Loyola University Chicago Stritch School of Medicine in 1967.
"Life is full of hurdles," Hood said at the event. "But the thing that I thought is if there's a hurdle there, there must be a way to get around it or over it."