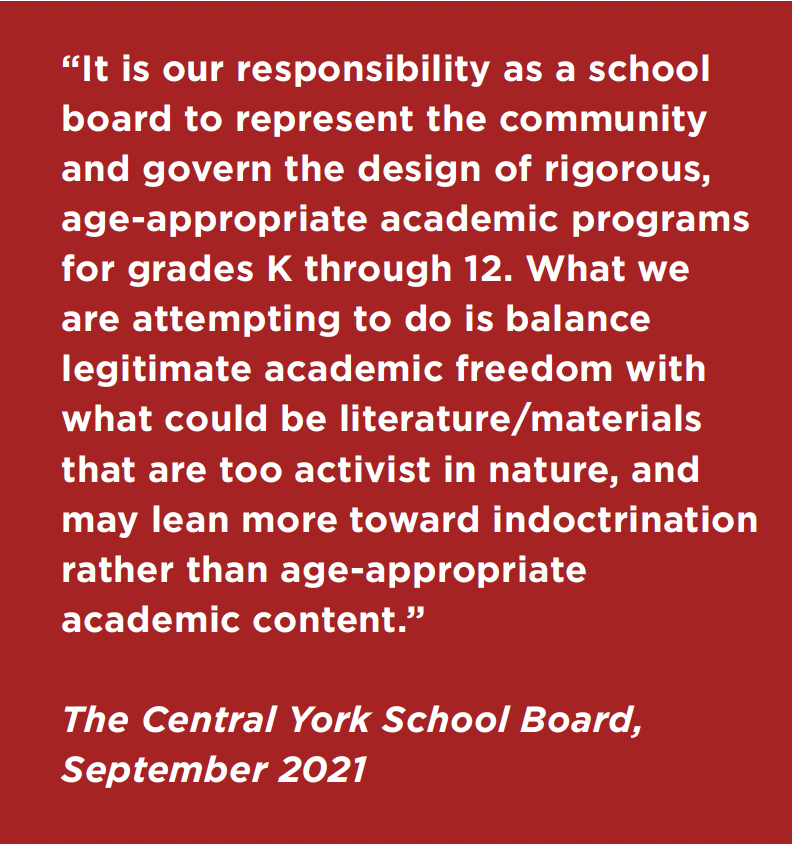 Activist Malala Yousafzai's autobiography, a coloring book of traditional African symbols, and a "Sesame Street" special on racism. In 2020, the Central York School District in Pennsylvania voted to ban these, and a slew of other teaching materials, because the subject matter was thought to be too divisive for young students.
The ban would eventually be overturned in 2021, but it marked the beginning of a growing conservative movement to censor teachers from discussing topics deemed too controversial for K-12 education — including race, religion, gender, and sexuality. As lawmakers and school administrators across the country attempt to limit what topics can be covered in classrooms, college of education faculty are growing concerned about the potential impacts these bans will have on teacher education. Some professors are already beginning to incorporate lessons on how their students can navigate these potential roadblocks in their future careers.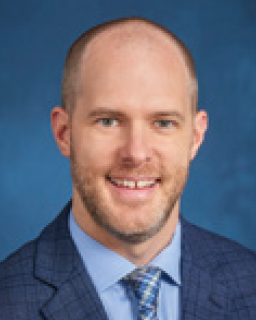 This was the case for Jason Griffith, PhD, an associate professor specializing in child and adolescent literature at the Pennsylvania State University (Penn State) College of Education. Griffith learned about the ban in York County, located only two hours away from Penn State, around the same time he joined an educators' pilot group for The 1619 Project: Born on the Water, a lyrical picture book that "chronicles the consequences of slavery and the history of Black resistance in the U.S.," according to The New York Times. As part of this group, Griffith was charged with finding methods to incorporate the book into his curriculum, even though he was aware it could likely end up on banned materials lists because it is based on The New York Times' controversial 1619 Project.
To expose his students to this conundrum, beginning last fall Griffith had undergraduates in his language and literacy education classes read The 1619 Project: Born on the Water. His objective is to convey the importance of students coming to their own conclusions about the value of controversial teaching materials based on experience with the material rather than hearsay.
"The strategy for me is to have students read these books and judge them objectively for the content that's actually in them rather than encountering these rhetorical arguments out of context," Griffith says. "What I question, in terms of the broader debate, is whether or not a lot of the people that are critiquing and banning these books have actually ever read them."

Griffith says he tries to highlight the "windows and mirrors" concept developed by Rudine Sims Bishop, a renowned scholar in multicultural children's literature, for his students as they prepare to become K-12 teachers. This theory posits that children's books can serve as either mirrors to reflect and validate one's own identity or as windows to new perspectives. 
Ideally, all students should encounter both types of literature. In reality, representation of differences in children's books remains lacking. Approximately one in four children's books in the U.S. are centered on racially diverse characters, according to 2018 data from the University of Wisconsin-Madison's Cooperative Children's Book Center. Banning works about underrepresented characters and historical figures makes it even harder for students to access literature that shows them cultures, ideas, and experiences different from their own, Griffith says.
"It looks like there are lawmakers and school board members who are trying to promote the 'mirror' texts [that reflect] their own perspectives and ban the 'window' texts," he says. "They're not seeing the value in fostering reflections of various identities."
Thus far in 2022 alone, lawmakers have introduced 103 bills aimed at restricting what educators in public schools can say and teach in their classrooms, according to the free speech group PEN America. Although the majority of this legislation has been directed at K-12 public schools, academic censorship is a growing concern in higher education too. Of the bills introduced this year, 49 specifically target colleges and universities. Many of these concentrate on eliminating the teaching of critical race theory (CRT), an academic concept used to explain how systemic racism has shaped the U.S. legal system. 
Several schools of education, including those at the University of California, Riverside, and Utah State University, recently held virtual workshops and other events with CRT scholars to shed light on this issue and dispel the idea that K-12 teachers are using it to sow racial divisions.
While it remains to be seen how these types of bills will affect college of education curricula going forward, the pressure on professors to help students prepare for potential controversies in their classroom while trying to defend their own rights as educators is enormous.
For some colleges of education, the faculty themselves are facing the same censorship issues that they are teaching their students about. 
In August 2021, the Alabama State Board of Education passed a resolution banning CRT. Republican lawmakers filed legislation to remove the theory from all state schools, colleges, and agencies. One bill goes so far as to make teaching CRT a fireable offense.
Professors at the University of Alabama (UA) College of Education have been vocal critics of the proposed legislation. The college's Diversity, Equity, and Inclusion Committee sent letters to state higher education officials asking for their support in condemning the measures and highlighting the disastrous effects it could have on teacher education.
"If something like that goes through, it would drastically impact not only what we teach in college classrooms — how we prepare our students — but also the kinds of training that we can conduct," Sara McDaniel, a UA professor of special education and the committee's chair, told The Birmingham News.
In the letter, the committee argues that banning CRT holds back "the state, students, families, and educators" by restricting access to important training that allows future teachers to "see systems, practices, and policies that do not support equitable education for all students."  
UA's faculty senate went on to approve an academic freedom resolution in December 2021 stating that "any pending legislation in the Alabama legislature that infringes on academic freedom and expression is anathema" to the basic ideals of free speech. In response, UA officials released a statement saying that it respects academic freedom and would be passing the campus community's input on to state lawmakers. Faculty leaders at other schools, including the University of Texas at Austin and The Ohio State University, have passed similar resolutions in the face of anti-CRT legislation.
While it remains to be seen how these types of bills will affect college of education curricula going forward, the pressure on professors to help students prepare for potential controversies in their classroom while trying to defend their own rights as educators is enormous.
"It's a balancing act. All of us will be careful with what we say and share," McDaniel told The Washington Post following the faculty senate's resolution. She noted, however, that it was important for professors to stand up for academic freedom. "I don't think any of us want to just stand aside and hope for the best and be quiet about it."●
Lisa O'Malley is the assistant editor for INSIGHT Into Diversity.
This article was published in our April 2022 issue.