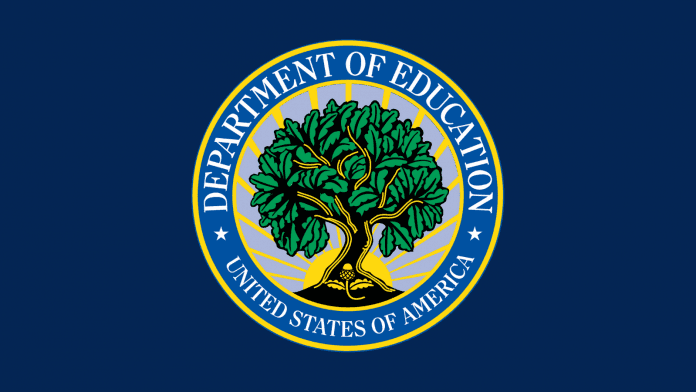 The U.S. Department of Education announced this week that it will launch a series of tools and resources to combat harassment and discrimination based on national origin, race, or color, particularly in the forms of antisemitism and Islamophobia, on college campuses and in P-12 schools.
This set of initiatives includes the creation of the U.S. National Strategy to Counter Islamophobia, announced earlier this month, which mirrors the U.S. National Strategy to Counter Antisemitism, which the Biden-Harris administration introduced in May. 
"Hate has no place in our school classrooms or on our college campuses. Antisemitism, Islamophobia, and all forms of hate are antithetical to who we are as Americans," U.S. Secretary of Education Miguel Cardona said in a press release. "The Biden-Harris Administration and this Department are working tirelessly to uphold the civil rights of students of all backgrounds, including students who are, or who are perceived to be, Jewish, Israeli, Muslim, Arab, or Palestinian, or of any other shared ancestry. All students have the right to learn in safe and inclusive educational environments."
On December 6, the department will launch a webinar series focusing on evidence-informed strategies for P-12 school personnel and community-based organizations. The sessions aim to develop, strengthen, and share strategies to prevent and respond to hate-based threats, bullying, and harassment. Additionally, senior leaders are conducting listening sessions this week with P-12 and higher education leaders to understand how schools are ensuring student safety amid the Israel-Hamas conflict. Listening sessions with affected students, including Jewish, Muslim, Arab, Palestinian, Sikh, and others, are ongoing. The department will spotlight efforts under the Antisemitism Awareness Campaign and share effective strategies for inclusivity from the Center for Faith-Based and Neighborhood Partnerships.
The Office for Civil Rights (OCR) issued a Dear Colleague letter on November 7, emphasizing Title VI's legal obligations for a discrimination-free learning environment, protecting students perceived as Jewish, Israeli, Muslim, Arab, or Palestinian. The OCR updated its complaint form to facilitate filing Title VI complaints for discrimination based on race, color, or national origin.
Senior Biden-Harris Administration officials, including Second Gentleman Douglas Emhoff and Ambassador Deborah Lipstadt, addressed the rise in campus antisemitism on October 30, discussing countermeasures taken since the October 7 Hamas attacks. As part of the Antisemitism Awareness Campaign, Cardona engaged in listening sessions with Jewish students and conducted similar meetings with students and leaders from Muslim, Arab, Sikh, and other affected groups to support inclusive learning environments.