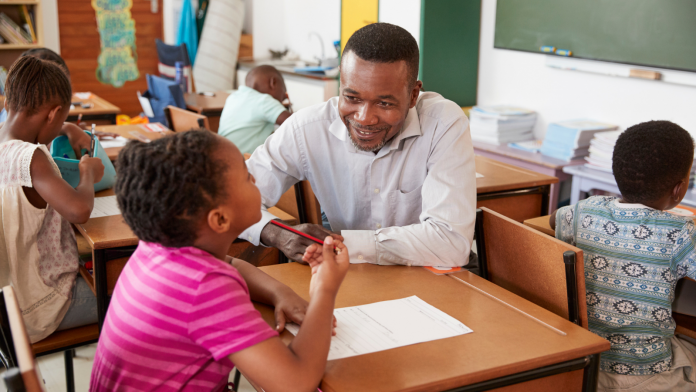 The U.S. Department of Education is committing nearly $25 million to colleges and universities, local school boards, and educational nonprofits across the country to recruit, develop, and support a diverse teacher workforce.
Three historically Black colleges and universities and one Minority-Serving Institution are among the 22 grant recipients. 
"At the U.S. Department of Education, we recognize the value of supporting our nation's educators, and we have a responsibility to provide resources and opportunities that promote a diverse educator workforce," U.S. Secretary of Education Miguel Cardona said in a news release. "These programs help prepare, place, develop, and retain effective teachers and leaders in our schools and classrooms. Our students need quality educators now more than ever to address their academic and mental health needs."
The five-year grants are part of the department's Teacher Quality Partnership (TQP) program, which funds teacher preparation programs in underserved communities. The programs are designed to develop strong partnerships between higher education institutions and local school districts through mentorship and leadership opportunities for future educators. Individuals participating in the teaching residency programs generally have different education and professional backgrounds than traditional teachers.
This year, the TQP also involves a leadership program, which will provide participants with training for careers as principals, superintendents, early childhood education program directors, and other school leaders.