In 2017, the National Council on Disability (NCD) reported that 75 percent of dental students had little or no preparation in administering care to patients with intellectual and developmental disabilities (IDDs). 
"Society's ability to provide proper dental care to people with IDD rests on whether dentists are properly trained to provide such services at the outset, and said training has been all too scarce," reads a NCD policy brief.
Fortunately, in recent years, some dedicated dental school faculty have spearheaded innovative programs to train their students to treat this vulnerable population. The dental schools at Texas A&M University (TAMU) and the University of Washington (UW) are among those leading the charge in equitable, disability-focused oral health care.
In 2021, Dan Burch, DDS, a clinical associate professor of pediatric dentistry at the TAMU College of Dentistry, secured a $3.3 million grant from the U.S. Department of Health and Human Services (HHS) to bolster special needs dental care in the Dallas-Fort Worth area by increasing student and resident training. Burch led the initiative after realizing that thousands of people with IDDs, especially teenagers and adults, did not have reliable access to oral health care tailored to their needs. 
While there are nearly 4,000 dentists in the metropolitan area, only about five treat adult special needs patients, according to Burch."So it's a huge disparity," he says.
The first step in the process was the creation of the TAMU Compromised Care & Hospital Dentistry Fellowship, a postdoctoral program that offers fellows and dental residents intensive training on the treatment of IDD patients. This training includes knowing how to communicate with patients and caretakers and how to sedate or restrain patients if necessary, Burch says.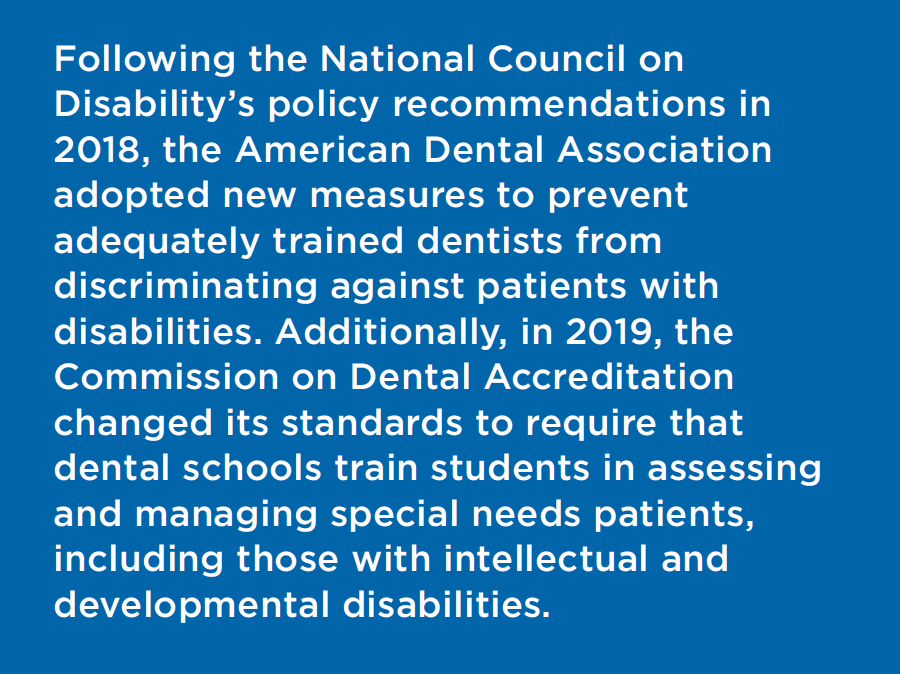 More recently, Burch and his colleagues have begun implementing practical special needs training into predoctoral courses and examinations. Students will soon begin the first round of rotations at several community clinics that treat IDD patients to get hands-on experience. Even if dental students choose not to specialize in this area, this "upstream" approach is vital because it can ultimately help reduce the patient load for specialized providers, Burch explains. For example, general dentists with this training are more likely to accept patients with Autism Spectrum Disorder, Down syndrome, or cerebral palsy who typically do not require sedation, he says.
"We definitely understand that there are some advanced treatment modalities [general dentists] can't do," Burch adds, "but if they can pick up 20 or 30 percent of the [IDD] population when they graduate, that is a tremendous help."
Burch is also working with donors to secure additional funding that will be used to create a clinic within the dental school for teenagers and adults with IDDs. This population is especially vulnerable because fewer dentists are willing to treat these patients as they age, partially because they are more likely to become combative and may require sedatives, he explains. The goal is to have a specialized clinic open in 2023.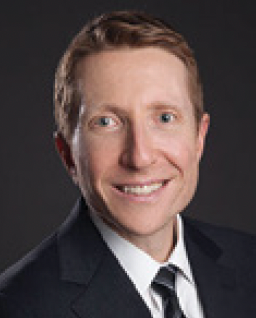 At the UW School of Dentistry, faculty and students are working to enhance dental care access for special needs children, particularly those in rural areas. In 2020, the school was awarded $2.25 million by the HSS to launch the Interdisciplinary Special Needs Access Network (I-SPAN). Spearheaded by Travis Nelson, DDS, a clinical associate professor and the chair of pediatric dentistry at UW, the program significantly enhances didactic instruction for postdoctoral residents through various lectures, self-study modules, and exams. In addition to advanced special needs preparation, I-SPAN participants learn about rural health, substance abuse, cultural competence, nutrition, LGBTQ youth, and teledentistry.
"The number of pediatric dentistry training programs and applicants has continued to grow, which I believe indicates a strong interest in caring for all children, and hopefully also those with special needs," Nelson says. 
Through the program, UW is developing the Interdisciplinary Oral Health Education Center, which brings together dental professionals and residents across different specialties to implement telehealth practices. I-SPAN also offers training to practicing dentists within the Access to Baby and Child Dentistry (ABCD) network. Once they have graduated, I-SPAN residents will act as "champions" within ABCD and provide expertise on telehealth applications and special needs care, Nelson says.
Although recent policy changes from the American Dental Association and the Commission on Dental Accreditation have opened the door for more equitable special needs care, innovative training programs are ultimately the key to solving the issue, says Burch.
"We need to let these families know that there are doctors that care," he says, "that there are doctors who are willing to work on their children and loved ones."●
Erik Cliburn is a senior staff writer for INSIGHT Into Diversity.
The Texas A&M University College of Dentistry is 2020 recipient of the INSIGHT Into Diversity Health Professions Higher Education Excellence in Diversity (HEED) Award. 
This article was published in our May 2022 issue.