With major legal decisions like the race-conscious admissions cases currently in front of the U.S. Supreme Court and a politically charged climate rife with increased incidents of bias and hate, 2023 promises considerable challenges for higher education leaders and practitioners working in the diversity, equity, and inclusion (DEI) space. But in a recent INSIGHT Into Diversity survey of chief diversity officers (CDOs) regarding their professional New Year's resolutions, they overwhelmingly vowed to remain committed to their DEI missions, and in fact, many are doubling down on their efforts.
Among other strategies, respondents plan to ensure safe and inclusive campus environments, expand opportunities for dialogue, keep assessment tools at the ready to gauge progress and identify gaps, embed DEI throughout curricula and programs, and build new and stronger coalitions of inclusion advocates. 
By thinking ahead, these CDOs are doing precisely the right thing, say experts. Complacency is not an option as we welcome 2023; rather, time is of the essence, and there is a lot of preparatory work to be done.
The Future of

 

Race-Conscious Admissions
In response to growing apprehension among university leaders about the potential elimination of race-conscious admissions, the National Association of Diversity Officers in Higher Education (NADOHE) hosted several webinars in 2022 to provide actionable guidance on the topic.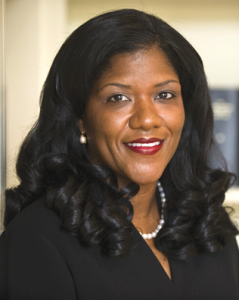 "We could see a decision that jeopardizes 50 years of gains regarding access to higher education for historically underrepresented groups," says Caroline-Laguerre Brown, JD, vice provost for diversity, equity, and community engagement at George Washington University and a NADOHE board member.
It's impossible to guess how extensively affirmative action decisions will affect campus policies and culture with impacts on student recruitment, financial aid, development, hiring, and other areas in 2023. They may become narrower, such as a refinement of current admissions policies with no further reach.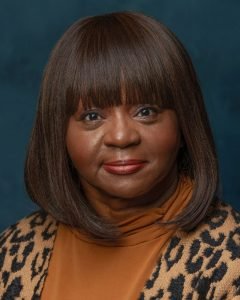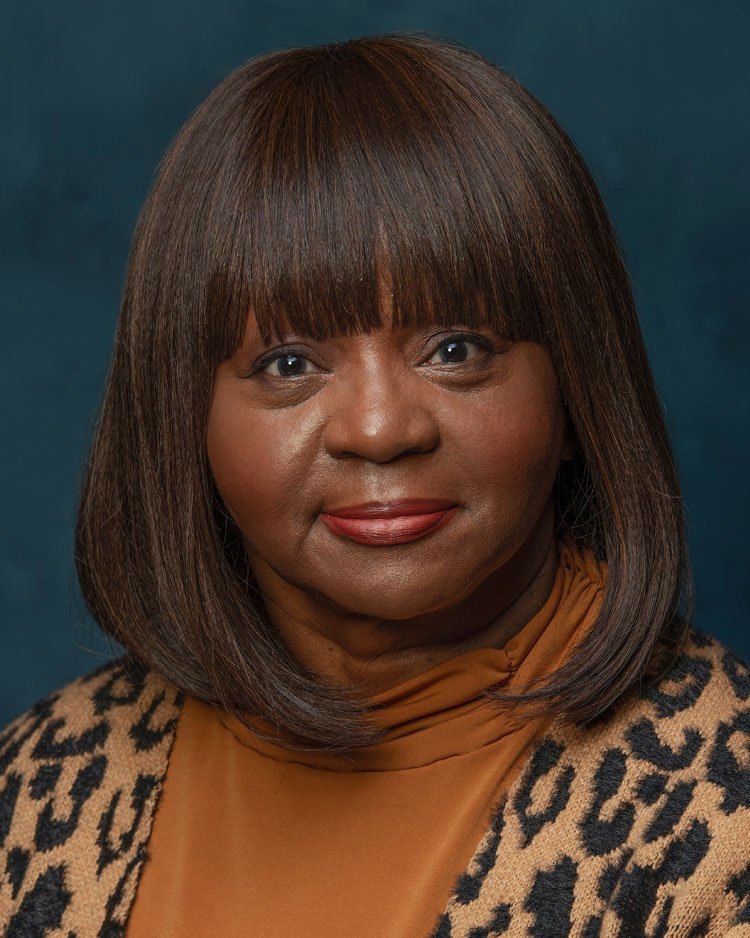 Either way, one thing is certain, says Shirley Wilcher, JD, executive director of the American Association for Access, Equity and Diversity (AAAED) and a member of the INSIGHT Into Diversity editorial board: "If an institution has a commitment to diversity, whatever those court decisions are should not deter them from finding another way to fulfill that commitment."
DEI practitioners should make strategic alliances and decisions now, as the Supreme Court's decisions are widely expected to come down this summer and the court has proven to be unpredictable.
"This is the time to get prepared," she says. "Convene committees that will have a role in this to look at the issue of admissions as well as financial aid, recruitment policies, and scholarships."
Laguerre-Brown agrees.
"We are really trying to get people focused on thinking through the time we have in advance of the decision to take stock of inventory," she says. This involves reviewing all institutional policies and practices that could be impacted, from website content to protocols within DEI offices. CDOs can also be thinking of ways to fill potential diversity gaps through new or expanded recruitment efforts.
"If institutions, especially selective ones, are determined, we will continue to see diversity among the student body," says Wilcher.
Revisiting Title IX Rules
Compliance with the new Title IX rules expected in 2023 may also prove challenging.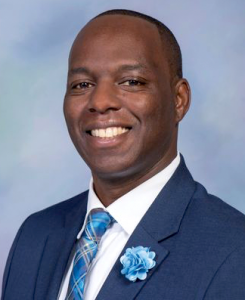 If signed into law, the Biden administration's proposed changes to Title IX would allow colleges and universities more say in forming their own grievance policies and procedures, says Richard Baker, PhD, JD, executive director of institutional equity and equal employment opportunity at Rice University and immediate past president of the AAAED Board of Directors.
"What we anticipate is that institutions will have greater flexibility and an opportunity to shape their policies around their values," he says. Many schools are likely to return to pre-2020 guidance offered under the Obama administration.
Because the proposed law would no longer require institutions to hold live hearings for Title IX cases, Laguerre-Brown believes more students will feel safer coming forward with formal complaints. Live hearings involving cross-examination had an undeniably chilling effect, she says.
The proposed regulations also call for broader oversight in some areas. For example, institutions would be required to investigate sexual harassment and assault that occurs off campus during a university program or activity, including study abroad. Additionally, Title IX offices would need to ensure their school policies provide appropriate accommodations for pregnant employees — from lactation spaces to adequate family leave policies.
Laguerre-Brown says bringing institutional policies up to date with Title IX law could take as long as six months to a year. 
"It's daunting to think about having both a Supreme Court ruling [on race-conscious admissions] coming in 2023 that could have significant implications and a new set of Title IX rules in the same year," she says.
Increased Incidents of Hate and Bias

 
Elissa Buxbaum, director of campus affairs at ADL, a nonprofit organization focused on fighting anti-semitism and bigotry, develops holistic solutions to bias and hate through educational curriculum and programs. As the number of these incidents continues to rise on college campuses and in surrounding communities, she offers preventative measures and suggests ways campuses can prepare for times of more challenging discourse in 2023.
"We're going to continue to see students who have a hard time hearing perspectives that are different from theirs politically and in terms of social justice," she says. "We look at historically marginalized and minoritized groups and the systemic harm that happens, but also in a community where we're working on identity and inclusion for everyone, there are going to be people who don't understand and lash out."
Bringing more people into the discussion is an important step that can be taken immediately, she says. Many schools are doing this work in the form of restorative practices.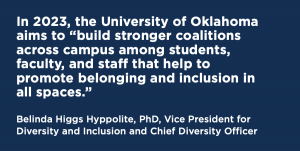 "In terms of bias incidents, that's becoming a more popular way to manage a healthy community," says Buxbaum. "We'll be seeing more of that, I'm sure."
An example of such a practice is to hold monthly restorative circles in campus residence halls — in which each participant has an opportunity to speak and be heard.— and then encourage people to practice listening skills every day. The central idea is the word "practice," she says, because it can serve as a preventative measure against incidents involving bias and hate.
Buxbaum says schools need to communicate regularly about what they're already doing in terms of caring about identity, inclusion, and everyone's success in a community, not just when a hate or bias incident happens. 
"The more that we build up resilience to hatred in a community through inclusive practices [and] through restorative practice, we're giving people the tools to stay in a community," Buxbaum says. "More and more the instinct is to say, 'I'm safer over here on my own side, and I'm safer if I don't let someone who I think is on the wrong side of history speak.' That's what we see with freedom of speech issues."
In theory, people believe in the tenets of free speech, she says, but they don't understand that when ideas and comments are shut down, it generally means voices in historically marginalized communities are the ones being silenced.
Buxbaum also recommends that schools invite more stakeholders from across campus departments into the process of preparation if bias incidents happen and help them feel inspired to do DEI work in whatever capacity they can. Otherwise, she says, when incidents happen, the work falls solely on the shoulders of a diversity officer. 
CDOs and others working in the DEI space should intentionally look for people who want to be part of the work, invite them to the table, and give them the skills to contribute effectively, Buxbaum says. In turn, more folks across campus will become advocates for the work.
CDOs should prepare for differentiation in how identity groups on campus perceive the work of DEI, cautions Buxbaum. 
"One thing that we find in our evaluation … is that White students and students with a lot more normative identities are saying that DEI work is important, but they're also saying that universities are doing a better job. If we compare that to students in historically marginalized communities, they're saying it's not going as well as you think."
Pushback on DEI Efforts
In recent years, Republican leaders have sought legislation limiting discussion of divisive topics such as race, gender, and sexual orientation in classrooms and the workplace — a concerning trend, says Laguerre-Brown.
"It's increasingly hostile terrain for members who live and work in jurisdictions where state and local politicians actively oppose DEI or racial equity work and actually may take steps to make the advancement of that work more difficult," she says. CDOs could experience pushback in the form of funding cuts, parameters on what topics can be discussed in trainings, and discouragement in creating a more inclusive environment for LGBTQ+ communities and other marginalized groups.
A notable example is the Stop Wrongs to Our Kids and Employees.— or Stop WOKE — Act introduced by Republican Gov. Ron DeSantis in Florida. The bill would restrict instruction in workplaces and educational institutions, including public colleges and universities. Essentially, there can be no intimation that individuals are inherently sexist, racist, or oppressed or that they bear any responsibility for oppression of other groups in the past. Although a federal judge placed a temporary injunction on sections of the act that apply to higher education, the bill exemplifies the level of resistance many colleges face.
"If [DEI] instruction creates a hostile work environment, then you follow your typical Title VII complaint process," says Baker. "I think that is what has been missing from this discussion, that there's already a way to address behavior that is discriminatory or harassing, and everyone is protected."
The Post-Roe v. Wade Environment
CDOs will continue to contend with abortion access issues in 2023. Following the Supreme Court's decision in Dobbs v. Jackson Women's Health Organization last summer, which overturned Roe v. Wade, INSIGHT reached out to experts on the potential consequences for higher education.
"An abortion ban will increase college dropout rates for women, especially women of color. Caring for a child that you haven't planned for is at odds with attending college, not to mention the fact that you might have health complications that make it impossible to continue in school," says Asia Eaton, PhD, associate professor of psychology at Florida International University and director of the Power, Women, and Relationships Lab. (see INSIGHT, July 2022 issue).
According to Eaton, 40 percent of those who seek an abortion in this country do so because having a child could derail their education: "Abortion restrictions, even if they are not an outright ban, affect dropout rates and educational attainment, so we're going to see the education gap and income gap exacerbate."
In addition, Eaton advised higher education institutions in states with abortion bans to ensure that emergency contraception and other reproductive services are easily accessible at their campus health centers.
Maintaining Momentum

 
The murder of George Floyd in summer 2020 saw intensified interest in DEI initiatives at universities across the nation. For many CDOs, maintaining that intensity after three years will be an important consideration in 2023.
Over the last year or so, more institutions have added diversity officers to their academic departments, and that signifies there is still momentum for DEI to expand within higher education, says Laguerre-Brown.
"I think we're going to need to continue to support the infrastructure development that happened and to really work in the coming year to make sure we maintain that even in the face of some of these challenges and what could be a period of financial pressure," she says, referring to the nation's economic uncertainty.
One way to ensure the DEI commitment remains strong is for CDOs to align their initiatives with the overarching mission of their university, Baker says.
Baker urges CDOs to use the data they collect as an important tool to garner support for DEI causes and show results. "You're collecting that data to make the business case that this is why we should invest in these areas," he says.
Supplier Diversity
Traditionally overlooked as an aspect of DEI, more colleges are likely to become intentional about working with minority-owned businesses when purchasing supplies, products, and services, says Baker.
"Supplier diversity is a huge investment that institutions can make in their communities and with their minority business partners," he says. 
Many state universities have established offices solely dedicated to ensuring their institutions are partnering with women-owned businesses and underrepresented vendors. 
Communicating

 

with Stakeholders
CDOs and other practitioners should utilize as many tools as possible to communicate regularly with stakeholders, says Laguerre-Brown, and distill complex information into a format that is easily understandable for all campus community members. And, most importantly, she urges CDOs to provide ample opportunities for constituents to have a voice in changes that affect them.
Baker echoes this sentiment, saying information about legal changes to Title IX and affirmative action should be just as easy for an 18-year-old student to understand as a professor.
"It's not just the law," he says. "We want them to understand how the law is applied."
Opportunities

 

for Growth
Despite the slew of challenges CDOs face in 2023, thought leaders also see exciting opportunities for growth and remain optimistic.
Laguerre-Brown points to increased advocacy from students as something
to celebrate.

"Students are on the forefront of protest and activism to push higher education to be better around issues of diversity, equity, and inclusion," she says. For example, when an incident of bias and hate occurs on campus, CDOs are now likely to hear from a student who is not directly affected by the incident but who is eager to step up and help protect the rights of their peers from marginalized communities.
Student advocacy efforts also extend to the classroom, where they are demanding more inclusivity, Laguerre-Brown says.

Reinforcing equity and inclusivity in the classroom and across other campus spaces opens up unique opportunities for dialogue with students, says Buxbaum. Presenting climate data to students in groups where they would normally meet, such as residence halls and at student activities groups, can help build understanding, she says.
"CDOs can frame it as a professional development opportunity for students who want to be leaders on campus to go through these trainings, to do more cross-cultural group work," she says. "The data is one way into that conversation. Some of the resistance comes from when people don't believe racism, sexism, phobia, and lack of disability access are happening."
She also suggests introducing DEI conversations on day one for first-
year students.
"New student orientation is a level-setting tool, when we create expectations for them, and when we say, 'This is what our community is about; all of us are seen and valued as our best selves,'" she says, adding that more legislation and more socio-cultural pushback is coming but preparing for that involves making it as normal and integrated on campus as possible. 
A New Year's Resolution for

 

DEI Practitioners
As they move into 2023, it is also important for CDOs and other DEI practitioners to commit to self-care practices, says Laguerre-Brown.
"This work is important and the people that are drawn to it do it because they genuinely care," she says. "Many of us, our lives were transformed by our experiences in higher education."
However, the levels of investment and intensity can be unrelenting. 
"We really have to do the hard work of protecting ourselves and engaging in self-care," she says. "There is a need to meditate, grieve, take time off, and provide ourselves with self-care that allows us to recharge our batteries and get back in the work."●
This article was published in our January/February 2023 issue.