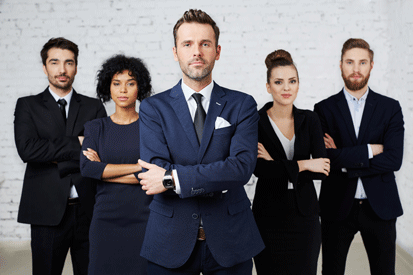 Approximately 28 percent of practicing lawyers in the United States struggle with depression, according to a recent study by the Hazelden Betty Ford Foundation and the American Bar Association (ABA) Commission on Lawyer Assistance Programs. The Dave Nee Foundation was established to support those individuals.
Difficulties often begin in law school. According to the foundation, 8 to 9 percent of prospective law students suffer from depression prior to enrolling in school. By the time these students earn their degree, 40 percent of them are experiencing depression.  
The foundation works to mitigate this problem. Founded in 2006 by three lawyers who were close friends of David Dawes Nee II — a third-year law student at Fordham University who took his own life while he was studying for the bar exam — the organization's mission is to "eliminate the stigma associated with depression and suicide" according to its website. Lawyers rank fifth in incidence of suicide by occupation.
During the academic year 2013-2014, the foundation made 41 presentations at 35 law schools across the U.S. through its Uncommon Counsel program, which provides information about suicide prevention and coping with depression. 
The foundation also conducts research about mental health issues in the legal profession. For instance, it helped fund and organize the Institutional Review Board approved 2014 Law Student Well-Being Study, the first ever national, multi-school study of mental health concerns among law students. 
For more information, visit daveneefoundation.org.
Ginger O'Donnell is a senior staff writer for INSIGHT Into Diversity. This article ran in the July/August 2019 issue.