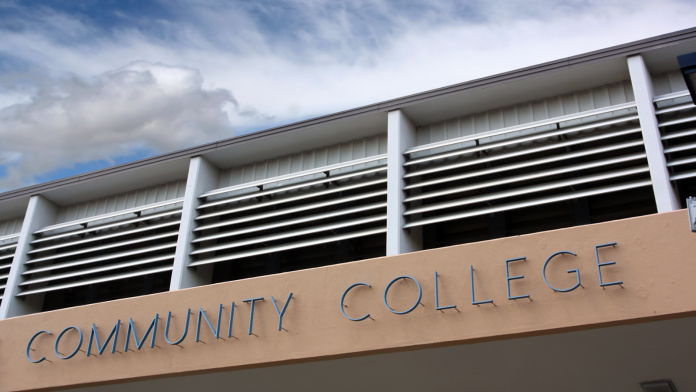 Community colleges must play an integral role in diversifying four-year colleges and universities in the wake of the U.S. Supreme Court's ban on affirmative action, and both types of institutions should work harder to develop strong partnerships focused on creating greater access to higher education, say education experts.
"As open-access institutions, community colleges are not directly affected by the court's decision, but they are essential to the response," Thomas Brock, PhD, director of the Community College Research Center (CCRC) wrote in a July "Letter from the Director" following the Supreme Court's decision to end race-conscious admissions. 
CCRC is housed within Teachers College at Columbia University and is focused on issues related to community colleges and student success.  
"We may be discouraged by the Supreme Court's ruling, but it will neither diminish our commitment to racial equity nor stand in our way to move forward," Brock said.
In direct response to the ruling, the U.S. Department of Education recently hosted the National Summit on Equal Opportunity in Higher Education in July. It served as a one-day event with Biden administration officials and college leaders discussing strategies and resources to expand access to postsecondary education. A key recommendation resulted: To advance people of color, first-generation, and low-income students in the admissions process, community colleges and universities must strengthen their partnerships through pathway programs.

"[Transfer pathways] are a tool for our educational leaders to continue to use and to improve in order to get the diversity that we want to see on college and university campuses, because community colleges are the most diverse part of higher education in the country," says Eloy Ortiz Oakley, president and CEO of the College Futures Foundation, a private grant foundation focused on postsecondary opportunities for underserved California students. Oakley, who spoke at the summit, previously served as president of the University of California Board of Regents, and as senior higher education adviser to U.S. Secretary of Education Miguel Cardona. 
"The more clear and transparent the pathways are … the better," says Oakley. 
Pathway programs that help students transition from two-year colleges to four-year institutions have been around for decades. However, barriers exist, such as transfer policy issues, cost, and lack of resources. Most recently, an April report from the nonprofit Common App found that transfer students are primarily White and from high-income families. The summit's recommendation seeks to increase these numbers for underrepresented students.  

"Community colleges are working with students with some of the greatest academic needs because of their open-access mission, and they're doing so with proportionally fewer resources than their typical four-year college peers in terms of student advising, academic supports, direct aid to students, and financial supports to students," says Susan Bickerstaff, PhD, a senior research associate at CCRC.
Despite lacking the same funding and support services that four-year colleges typically have, community colleges can remain vital in the wake of the affirmative action ban by making sure they provide the most seamless pathways possible from high school to higher education, says Bickerstaff.
Prior to the Supreme Court decision, several states had already banned race-conscious admissions, including California, Florida, Michigan, Nebraska, Arizona, New Hampshire, Oklahoma, and Idaho. 
Oakley says institutions should look to California schools as a model for navigating post-affirmative action admissions since the state has operated without it for nearly 30 years. 
"California has been living in an environment where we couldn't use race or ethnicity in admissions since 1996, when the state passed Proposition 209," Oakley says. "So we have lots of experience working in this kind of environment and finding different ways to achieve the outcomes that we want to see in terms of diversity and equity on our campuses."
Both California and Florida have guaranteed transfer pathways for community college students, meaning that if they follow the stated career trajectory for a particular major, students will be admitted into the state's university system. 
"Having that kind of clarity really helps improve the success of first-generation learners because they need as transparent a pathway as possible," Oakley says. "They don't have family members or community members who can help them navigate the myriad of obstacles that most pathways have."●
This article was published in our October 2023 issue.