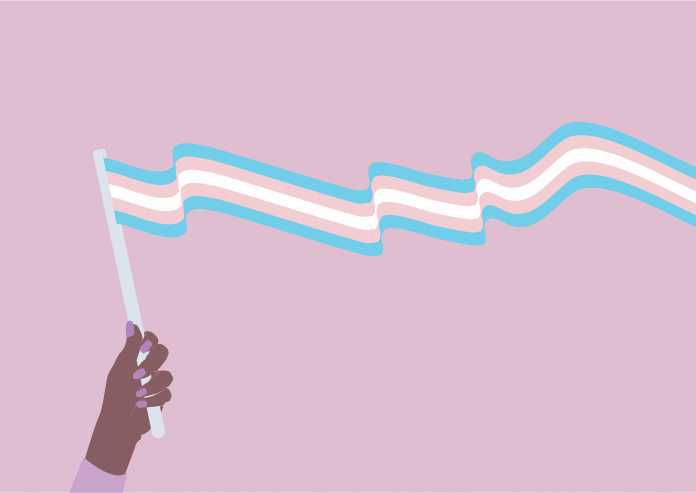 More transgender individuals are out on college campuses today than ever before, but many still experience harassment and discrimination, according to a 2019 report from the American Psychological Association.
Furthermore, violence against this population is at an all-time high, with last year being the deadliest on record for transgender and gender nonconforming people in the U.S., according to the Human Rights Campaign (HRC).
"This horrific violence is fueled by racism, toxic masculinity, misogyny, and transphobia," Tori Cooper, director of community engagement for the Transgender Justice Initiative at the HRC Foundation, said in a November 2021 press release. "We need everyone to join us in empowering transgender leaders, building safer, stronger communities, and reducing stigma."
A recent wave of anti-LGBTQ state legislation, including bans on transgender athletes and gender-affirming health care for young people, compounds these issues. 
U.S. Assistant Secretary for Health Rachel Levine, the highest-ranking federal transgender official, recently condemned such laws at the Out for Health Conference at Texas Christian University School of Medicine in April. "The language of medicine and science is being used to drive people to suicide," she warned.
Faced with these challenges, some colleges and universities have begun engaging transgender-specific training to cultivate welcoming and safe environments on campus and in their communities. 
Many institutions address these issues through Safe Zone programs, which train LGBTQ allies on college campuses. The University of North Carolina at Chapel Hill LGBTQ Center, for example, recently hosted a transgender-focused Safe Zone training in April. The event was designed to make the "[u]niversity community a safer and more supportive place for all Carolina students, faculty, and staff members by creating a network of allies who have basic knowledge about transgender and nonbinary communities," according to the center's website.  
Other colleges have developed their own transgender-specific training. This spring, Purdue University's LGBTQ Center offered Trans Inclusion Training workshops via Zoom. Participants explored transgender identities and terminology, discussed relevant laws and policies that protect transgender and gender nonconforming people in higher education settings, and developed skills to support all LGBTQ individuals, according to Purdue's website.
The University of Maryland recently launched a series of online training videos that can be accessed anytime via its YouTube channel and website. Topics include pronouns, trans-inclusive language, and race and intersectionality. The series was created as part of the university's #TransTerps campaign, which aims to "improve campus climate for trans people by identifying, disseminating, and implementing good practices for trans inclusion."
Some higher education institutions are working to spread these lessons beyond campus. The Southern Oregon University Gender, Sexuality, and Women's Studies program (SOU GSWS) offers Trans and Queer Training (TQT) for businesses, health care facilities, social service and nonprofit organizations, and K-12 schools as well as other colleges and universities across the U.S. The coaching includes information on affirming language, nonbinary genders, disability, and more. 
The program launched in 2018 under the helm of Carey Jean Sojka, PhD, an assistant professor of GSWS at SOU. "I had personally been doing trainings prior to this, and the need for more education was apparent — both in general and in our region particularly," she wrote in a recent email to INSIGHT. TQT tailors its training to each organization and places "a big emphasis on combining this education (through training) with structural changes within the organization (such as policy changes, creating programs to support trans and queer leadership, and others)," according to Sojka. 
Testimonials on SOU's website highlight TQT's impact. "Carey Sojka trained over 275 of our clinical staff on how we can create a more welcoming environment for our LGBTQ+ patients and employees at La Clinica," ​​states Jessica Wakefield, Learning and Development Manager of La Clinica, a health care facility focused on accessible care. "The discussions and revelations that occurred during and following training were incredible."
SOU also launched the nation's first transgender studies program in 2018. Offered as an academic certificate, it focuses on "social change and social justice for trans lives, addressing inequities, inequalities, empowerment, and resilience," according to the SOU website.  
Independent consulting businesses are also offering coaching for colleges and universities. The Transgender Training Institute (TTI) provides customized services that include professional and personal development, curricula, webinars, in-person sessions, and workshops for trainers and facilitators. It has worked with institutions such as Duke University and the State University of New York College at Cortland (SUNY Cortland).  
In March 2020, SUNY Cortland had TTI participate in its second annual TransAction conference, a one-day event dedicated to exploring gender identity. Attendees listened to presentations about life experiences and received focused coaching on microaggressions and understanding nonbinary individuals. Faculty, students, and staff participated in both workshops.
Erin Morris, PhD, SUNY Cortland assistant professor of sports management, says the microaggression training created a lively discussion and, based on post-event survey results, had a significant impact on the participants. 
"It allowed a space for faculty, staff, and students to learn more about what microaggressions are and why they are important to address," Morris wrote in an email to INSIGHT. "This is especially important as we have an increasing number of students who identify as trans and nonbinary on our campus."
In February of this year, St. John's University (SJU), a Catholic institution in New York City, offered TTI training after a campus climate assessment revealed that students felt university leadership had failed to clearly communicate its support of the LGBTQ community. 
Many of the survey participants believed SJU could not be welcoming to LGBTQ individuals because of its Catholic mission, according to a 2021 report on the assessment. Some said they were hesitant to engage in support of the LGBTQ community out of concern of possible backlash from the school.
To remedy this problem, members of the campus community received 10 hours of training over the course of two days. The event was titled, "Creating Spaces for Transgender and Nonbinary College Students." Trainers held five two-hour sessions for students, faculty, and staff at the beginner, intermediate, and advanced levels. 
Having this level of support at religious universities — and in higher education more broadly — indicates that some campus leaders are trying to heed the advice of experts who say that allyship training is crucial for building inclusive communities. LGBTQ advocates promote this type of training as a vital building block for forging positive relationships with the transgender and nonbinary community. 
"Learning to be an ally to the transgender people in your life, or to transgender people overall, is an ongoing process," states the National Center for Transgender Equality. "One of the most important parts of being an ally to transgender people is learning what it means to be transgender."●
Mariah Stewart is a senior staff writer for INSIGHT Into Diversity. 
This article was published in our June 2022 issue.