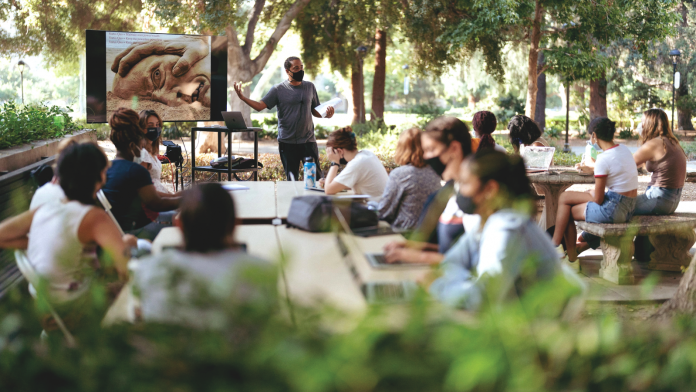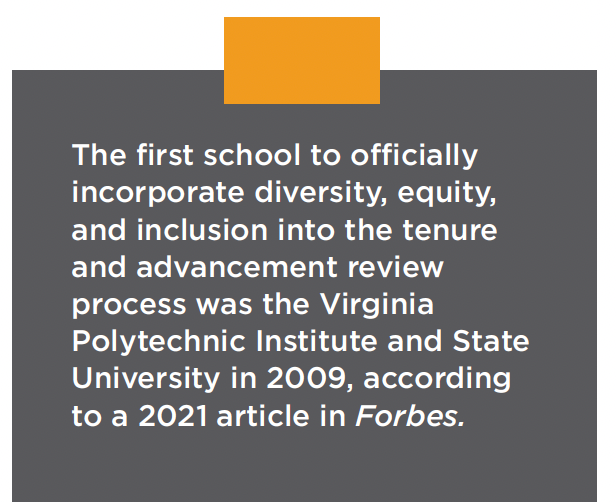 A new movement is underway in academia that requires candidates who are eligible for tenure, promotion, and reappointment (TPR) review to provide details of their diversity, equity, and inclusion (DEI) contributions as criteria for advancement. This action serves to recognize often overlooked but valuable DEI work that some faculty have long considered crucial to their role within a campus community. These criteria can also aid in the retention of diverse faculty members and encourage tenure-track employees to commit to making learning environments more inclusive for an increasingly diverse student population. 
For underrepresented faculty, obtaining TPR is particularly difficult due to factors such as unconscious biases that persist on review committees. These employees are also tasked with the additional, often invisible labor that comes with promoting DEI, such as mentoring and assisting underserved students, which takes away time and energy that could be spent on research or other work required to obtain tenure. Studies show that the COVID-19 pandemic and the rise in racism across the country have increased these unofficial responsibilities and exacerbated burnout among this demographic.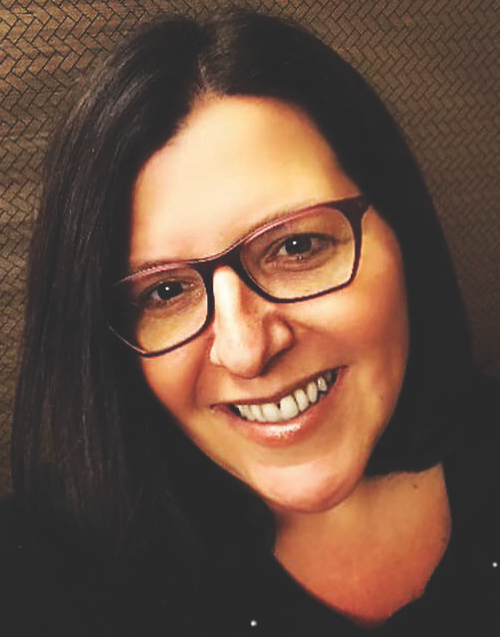 "A lot of people, especially people of color and especially women of color, are doing enormous amounts of DEI work and really not getting any credit for it," says Marybeth Gasman, PhD, the Samuel DeWitt Proctor Endowed Chair in Education, a distinguished professor, and the associate dean for research in the Rutgers University Graduate School of Education. 
The consideration of DEI in tenure review and promotion has been informally included at many schools for years, but recent events that have "hyper emphasized inequities," such as the #MeToo and racial justice movements, have increased the pressure on higher education to take more concrete action, says Derek Smith, PhD, executive director of the Higher Education Recruitment Consortium (HERC). The traditional TPR process is outdated and does not widen the narrow path to tenureship, he says.
"More than anything else, the process of tenure and promotion needs to be changed," Smith says. "It's antiquated. It was not built for who is currently in [higher education] and who we are trying to bring into [academia]." 
The push to revise traditional considerations for TPR has gained so much interest that HERC and Rutgers decided to host a webinar on the subject in September. The event, moderated by Gasman, discussed how "DEI work could [be], and has been, incorporated into the long-standing, and infrequently changed, tenure and promotion review process," according to a press release. It highlighted institutions that are currently implementing DEI criteria for TPR, including Indiana University-Purdue University Indianapolis (IUPUI) and Oregon State University (OSU). 
The Faculty Council at IUPUI recently approved a new policy known as the Integrative DEI Case Type that will create an additional pathway toward advancement by allowing tenure-track faculty to "present a comprehensive argument for excellence across an integrated array of scholarly activities aligned with DEI," according to the university website. "Most DEI cases will emphasize activities across teaching, research, and service activities." The policy is set to take effect in early 2022.
Not all colleges and universities take the same approach when adding this consideration. OSU, for example, is opting to incorporate DEI by simply assessing this work alongside other tenure criteria.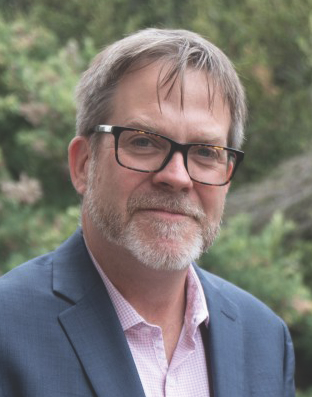 Robert Gaines, PhD, dean of faculty and vice president for academic affairs at Pomona College, says that institutions planning to incorporate DEI into the TPR process should find a policy that works for their unique campus. Trying to measure a faculty member's DEI efforts in the same way one measures research or service is challenging, and there is no one-size-fits-all approach, he explains. 
Pomona added a DEI requirement to its tenure review process in 2016 and currently uses qualitative data to assess efforts. "We're in the process of trying to develop better criteria for understanding how to evaluate [DEI]," Gaines says. "I think that is really the challenge for us as well as for other institutions in the days ahead, trying to define what we mean by DEI specifically with respect to promotion and tenure." 
Faculty and students at Pomona were passionate about introducing these principles to the college's TPR criteria, according to Gaines. Faculty governance systems and campuses wanting to take this approach "really need strong buy-in" to be successful, he says. 
Smith believes that college and university leaders should realize that they cannot continue with the status quo for tenure and advancement if they truly want to uphold DEI values and mission statements.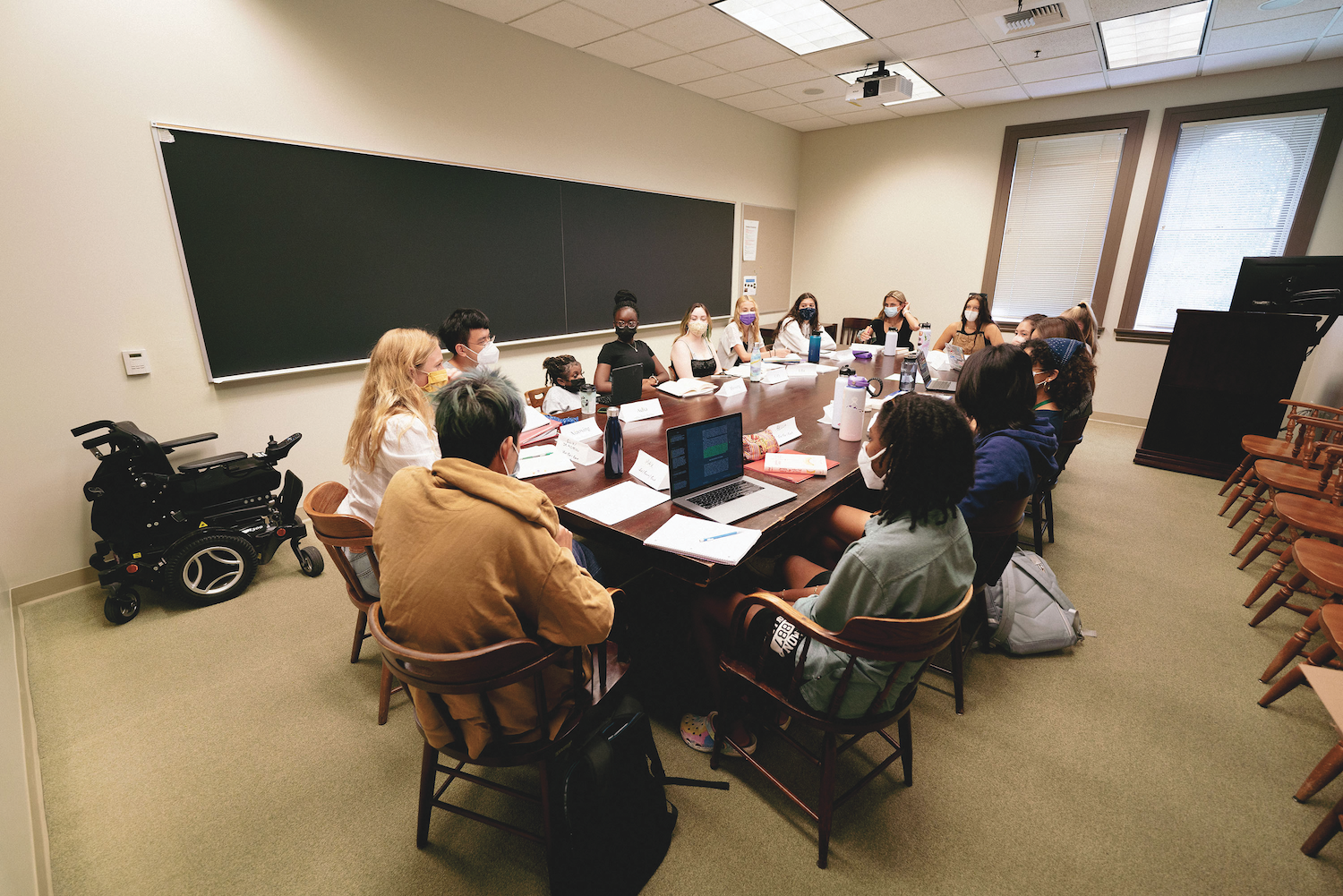 "It's very hard to come across any of the 3,000 colleges and universities in America and them not have something about DEI in their mission and vision," he says. "A lot of people are saying, 'Oh, that's window dressing.' Well, here's how it will not be window dressing: Change the policies."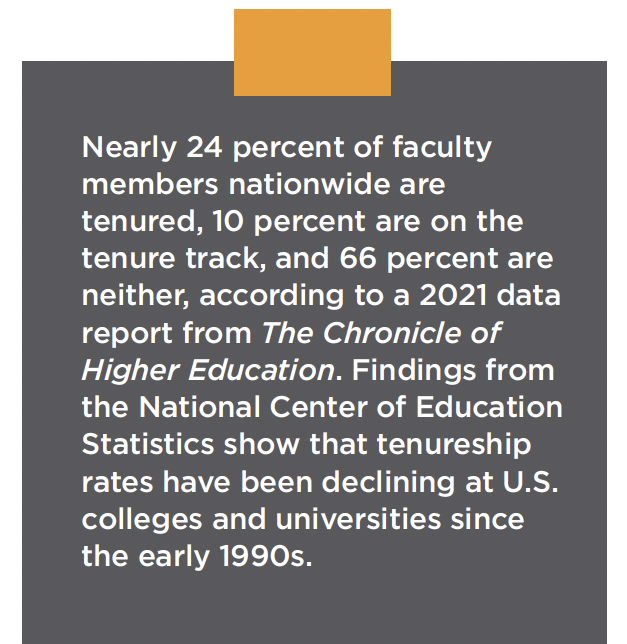 Some conservatives have criticized these changes by claiming DEI requirements overlook areas in experience, capabilities, and other academic contributions. Broader support, however, is evident in the fact that outside organizations have begun rewarding these requirements. The National Science Foundation, for example, recently awarded grants to institutions, including OSU, for prioritizing DEI in their tenure and advancement reviews. 
Gasman recommends that faculty who are up for tenure or promotion highlight their DEI work regardless of a school's review requirements because it demonstrates their "immense contributions" to the campus community.
"I think people sometimes think they are going to be judged differently if they bring up DEI because the academy is almost 70 percent White faculty," she says. "They may worry about this because not everyone sees DEI issues as important."
In 2008, when Gasman was eligible for tenure at the University of Pennsylvania — which she received.— she made sure to acknowledge all of the DEI efforts she was undertaking. This list included service work, such as creating a pipeline program to attract students from Minority-Serving Institutions to the university's graduate programs, as well as teaching practices, such as incorporating diverse perspectives in her curriculum. 
"This work is really important to the fabric of [institutions]," she says. "We should want people to do it, and it's a lot easier to get people to do it when they're getting credit for it."●
Mariah Stewart is a senior staff writer for INSIGHT Into Diversity. Indiana University-Purdue University Indianapolis is a 2012-2021 recipient and Oregon State University is a 2018-2021 recipient of the INSIGHT Into Diversity Higher Education Excellence in Diversity (HEED) Award. 
This article was published in our January/February 2022 issue.