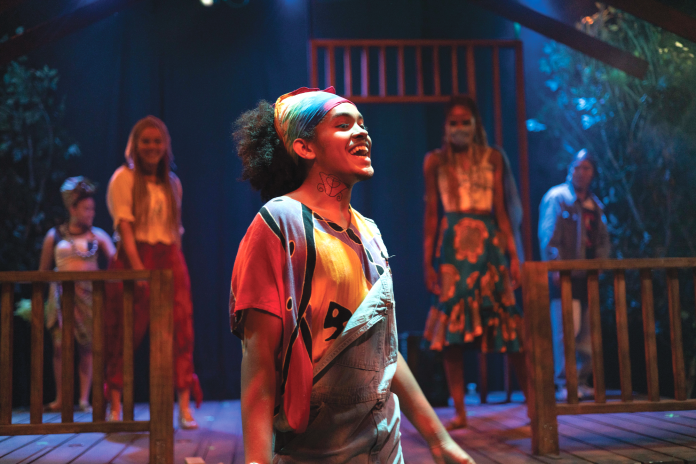 At the University of Southern California School of Dramatic Arts (USC SDA), faculty and students recently took an innovative approach to producing the highly acclaimed play "In the Red and Brown Water," which draws on Afro-Caribbean folktales and Yoruba mythology.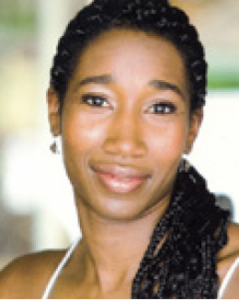 To ensure that everyone involved understood the background, traditions, and symbolism presented in the production, the school recruited a cultural consultant who specializes in African spirituality and cosmology to teach students about "the needs and the world of these people in our play," says director Anita Dashiell-Sparks, the George Burns Professor of Theatre and the associate dean of equity, diversity, and inclusion. "We had the chance to really go deep into a whole other world and culture — other ways of being, seeing, thinking, feeling, and communicating."
Every member of the play's creative team participated in learning about the cultures that inspired the piece and then integrated these ideas into each aspect of the production, from set design to makeup and wardrobe. 
This in-depth presentation is just one way that USC SDA has worked to broaden its teachings in recent years, as it is in the midst of implementing a diversity, equity, and inclusion (DEI) strategic plan that includes analyzing and expanding curriculum to decolonize the theatrical canon. Other steps include instituting mandatory DEI training for all faculty and staff, introducing inclusive casting practices, and boosting diverse recruitment efforts. 
A growing number of colleges that specialize in the arts have also begun implementing similar plans. At many, such work was already in its early stages when the racial justice movement of 2020 propelled student and employee demand for faster progress and greater depth. 
"Change for many of us can be challenging, but we can look at these changes as an opportunity to innovate and expand and find ways to answer the question of what does theater and arts education really need right now in the 21st century," says Dashiell-Sparks, who has served in her inaugural associate dean role for five years. "That's very different than maybe what it used to be in the past, and we have an opportunity to really be leaders in forging this evolution in the arts."
At USC SDA, students have been excited about getting to study works by playwrights and artists who deviate from the heteronormative, Eurocentric perspective that has traditionally dominated the curriculum, she says. They are expanding their skillsets by learning new methodologies and approaches to acting, design, and storytelling practices. 
"They have been really curious to go into things they don't know, that they've never experienced before, and that they feel challenges them to use all of the different aspects of themselves," Dashiell-Sparks explains. 
The dramatic arts coincide well with DEI goals because the field aspires to build empathy by understanding and authentically sharing others' stories, she adds. 
The nearby ArtCenter College of Design (ArtCenter) also empowers students to use their creative talents to address DEI issues. Like USC SDA, it is highly selective and accepts students who have demonstrated outstanding artistic abilities.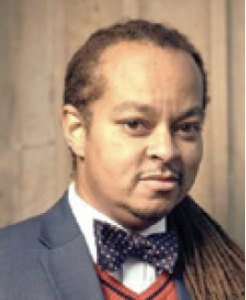 "All of our students are exemplary artists and designers, and what we're doing is helping them understand the different applications for their work," says Aaron Bruce, PhD, vice president and chief diversity officer. "We talk about how [to] channel your creative energy to create change in the world, and we create spaces for students to talk about that and participate in projects." 
The college's extensive DEI action plan includes a focus on community outreach, and ArtCenter students regularly work with local municipalities and organizations to solve problems related to social justice. One recent project paired design and advertising students with researchers from the Cedars-Sinai Research Center for Health Equity to promote outdoor exercise for underserved families in Los Angeles. 
ArtCenter has also expanded outreach by offering free online learning opportunities to individuals who may not have access to arts education. When the pandemic forced the school to temporarily close its several campuses and gallery locations, the college accelerated these efforts, Bruce says. In fall 2020, it launched Dx3: Dialogues in Diversity and Design, an ongoing virtual speaker series that highlights the experiences of underrepresented alums. Other online offerings have included Zoom workshops and YouTube videos on topics such as designing cars and sneakers.
"A lot of this is about serving students whose high school or middle school may not have a strong art design program, and really just creating pathways to the creative economy, which is a huge barrier for a lot of children and young people in low-income communities," Bruce explains. 
The college also plans to use upcoming online events, including a series of workshops on Black girls in film, to connect with students at historically Black colleges and universities, according to Bruce. Diverse student recruitment is a goal of both ArtCenter's DEI plan and the college's overarching strategic plan, which includes a focus on creating "more affordable pathways through ArtCenter for transfer students" and "develop[ing] new culturally responsive courses and workshops that support the representation, cultural perspectives, and contributions of historically underserved communities." 
Across the country, the University of North Carolina at Greensboro College of Visual and Performing Arts (UNCG CVPA) is centered on boosting diverse faculty recruitment to better align with its multicultural student body.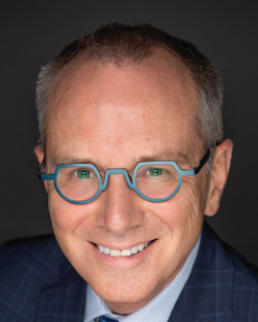 Though people of color comprise nearly half of the university's enrollment, less than 15 percent of UNCG CVPA faculty were racially or ethnically underrepresented as of 2019, according to Bruce D. McClung, PhD, the college's dean. When UNCG CVPA instituted a new strategic plan in 2020, it included diversity as one of four main objectives and set a goal to have 25 percent of its faculty be people of color by 2025. 
The college, which was established in 2016, began revamping its hiring processes. Its Equity, Diversity, and Inclusion Committee — composed of faculty, staff, and students — started reviewing all job vacancies for inclusive language. It instituted a policy requiring every faculty search committee member to undergo DEI training. Other newly enacted rules include requiring job notices to be reposted if their applicant pools are not sufficiently diverse. 
Thus far, UNCG CVPA has been successful in raising the percentage of faculty of color from 14.6 to 17.8, according to McClung. The number of staff members of color has risen from 0 to 13 percent. 
"We really want to have a faculty and staff that represent who our student body is, so a lot of what we're doing is motivated by the students we serve," he says. 
Increasing student success is another objective of the college's strategic plan, which includes the specific goal of "conduct[ing] a comprehensive review of the CPVA curricula to include titles and scope of courses, identification of efficiencies and deficiencies, with a focus on equity and inclusion to ensure global relevance and cutting-edge course offerings." 
"We've been hard at work decolonizing the curriculum or decentering Whiteness," explains McClung. For example, the college recently revamped its art history course sequence, which used to consist of three separate courses on European, American, and global art. "It was kind of your typical 'great White men' narrative of art history," he says. "Instead, the faculty have redone it so that all three courses are about cross-cultural intersections and perspectives, so they're not isolating European and American art history from the rest of the world, but rather focusing on global connections from the very beginning."
Much of this work is motivated by student feedback, McClung adds. 
"The students very much want the curriculum to reflect the world in which we're living, and oftentimes curricula lag years behind," he says. "I think they're very energized by the changes they see our faculty making."
Student demand and engagement have been integral to the DEI work being carried out at the Arizona State University Herberger Institute for Design and the Arts (ASU HIDA). With more than 5,000 students, it is the largest comprehensive design and arts school in the U.S.
The institute created the Culture and Access department in November 2019 to "build a culture of empathy and equity across all units" and "dismantle systems of oppression that affect the recruitment and retention of marginalized students, faculty, and staff," according to its website. Since its establishment, the department has worked with a nonprofit called Race Forward on efforts such as an institute-wide DEI assessment. 
"We've heard from our students a lot that they want representation. They want instructors who look like them," says Melita Belgrave, PhD, associate dean for Culture and Access and an associate professor of music therapy. "So we're exploring that, but we're also looking into the [reasons] why we maybe don't have more faculty who look like our students. What are the hiring policies? What are the retention policies that keep people here?"
It is important to her that ASU HIDA take a "bottom-up approach" by addressing structural and systemic issues when conducting this work, she says.
ASU HIDA is currently working on developing and implementing a DEI strategic plan based on the results of its assessment as well as continuous feedback from the institute community. Leaders from across its many units are developing action items, and the Culture and Access department plans to host listening sessions so that students have a say in the chosen objectives. 
The institute's size means that it is paramount that DEI efforts extend across units rather than existing in a silo, Belgrave says. "We want to know what it would look like if we all took an equity lens to everything that we do," she explains. "While we are all in the arts, our practices are very different, … but there is beauty when we start coming together and talking."
Belgrave credits ASU HIDA's students for propelling these efforts forward, especially in the wake of the racial justice movement of 2020. Different schools and departments have also created their own working groups where students, faculty, and staff collaborate on specific DEI concerns. 
"It can't just be faculty deciding what we think students need for equity," Belgrave says. It has been inspiring to see students and faculty alike use their innovative problem-solving abilities to address DEI issues and promote a more equitable, inclusive campus. "Artists are creative people, and having equity conversations with a creative lens seems to me to go hand in hand."●
Mariah Bohanon is the managing editor of INSIGHT Into Diversity.
The University of North Carolina at Greensboro is a 2013 and 2018-2021 recipient of the INSIGHT Into Diversity Higher Education Excellence in Diversity (HEED) Award. 
This article was published in our June 2022 issue.