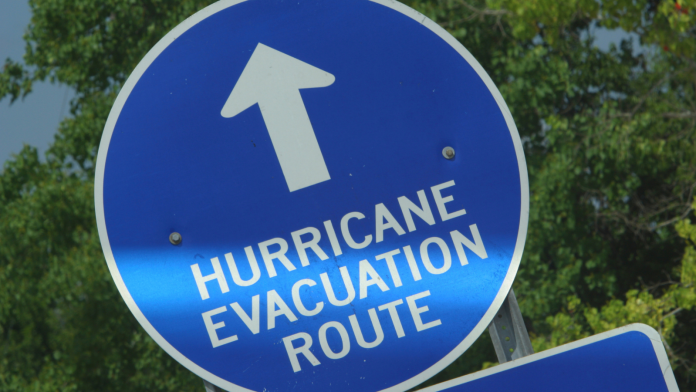 Hurricane Ida made landfall on Sunday in Port Fourchon, Louisiana, at a maximum wind speed of 150mph, making it the fifth-strongest hurricane to hit the mainland of the United States.
The devastating Category 4 storm hit Louisiana on the 16-year anniversary of Hurricane Katrina. Ida knocked out power for more than 1 million customers throughout Mississippi and Louisiana, damaged buildings, and reversed the Mississippi River's flow. As a result, colleges such as William Carey University in Mississippi evacuated students and canceled classes.
Nicholls State University in Louisiana evacuated 43 students, most of them international, on charter buses to Louisiana Tech University to ride out the storm, according to the Monroe News-Star.
Farren Clark, a Nicholls State University professor who studied Hurricane Katrina's impact, called the arrival of Ida "nerve-wracking," according to Reuters.
"I can hear the howl of the storm getting stronger," he told Reuters in a phone interview. "Having done research on Katrina, it is a little bit triggering."
One student at the University of Southern Mississippi (USM) told a local news station they had to shop for emergency supplies at Dollar General because they were "on a budget," and others worried about baring out the storm alone, away from the comforts of home.
"Normally, in the past, I would at least be with my family and have some type of comfort. So being here by myself, I'm more nervous because it's just me, and now I have to figure out what should I do to be more prepared by myself, instead of letting my mom or grandma take charge," USM student Jennifer Shields told the station.
As other students traveled away from Ida over the weekend during the thick of the storm, teams of earth science students and faculty from the University of Alabama in Huntsville (UAH) and the University of Oklahoma (OU) deployed to Louisiana to collect valuable data from the powerful weather event.
"The goal is to capture the vertical profile, duration, and gustiness of extreme winds in an effort to improve building codes to mitigate damage to homes and commercial buildings," Michael Biggerstaff, OU professor of meteorology at the College of Atmospheric and Geographic Sciences, said in a press statement.
The researchers were also joined by the National Severe Storms Laboratory, a research arm under the National Oceanic and Atmospheric Administration. The data collection  "could ultimately lead to better forecasting hurricane threats and timing," according to a UAH press release.
Since Ida's touchdown on Sunday, it has weakened into a Category 1 tropical storm; however, the death toll of victims slain by the storm is "likely to grow," according to a recent public meeting with President Joe Biden and Louisiana government officials.