Cluster hiring, a recruitment practice known to increase diversity and promote interdisciplinary collaboration, is becoming increasingly popular among colleges and universities looking to diversify faculty and advance research related to social justice. 
At the University of California, Berkeley (UC Berkeley), the practice is used to meet institutional goals such as "advancing interdisciplinary research, enhancing undergraduate and graduate education, attracting and retaining students and faculty from underrepresented groups, and increasing faculty diversity and inclusive excellence," according to a press release. The school is currently in the process of recruiting faculty for six "intellectual clusters" centered on diversity, equity, and inclusion (DEI) issues. It recently announced that it had hired five diverse assistant professors as part of its Climate Equity and Environmental Justice cluster, which is intended to unite academics in studying climate change issues that disproportionately affect marginalized groups. 
"We all feel the cluster hire was a big motivator for us, and it's interesting to find things in common," Daniel Aldana Cohen, a member of the cluster hired as an assistant professor of sociology, said in the press release. "For a long time, I've wanted to be in a group of people focused on different issues involving the climate emergency, so this cluster is extremely exciting. We have big challenges in the 21st century, and we need to approach them from multiple perspectives."
The new hires will concentrate on social equity and environmental sustainability, adaptation design and planning for climate justice, and climate refugees and forced migration. UC Berkeley's other intellectual clusters will focus on researching issues related to anti-Black racism, artificial intelligence and inequality, Latinx people and democracy, and more. 
Other higher education institutions across the U.S. are implementing this practice to fulfill similar goals. At Northeastern University, the College of Social Sciences and Humanities announced in 2020 that it was launching a cluster hire initiative for scholars specializing in race and social justice in response to the university president's call to action to address systemic racism. The Harpur College of Arts and Sciences at Binghamton University, State University of New York instituted a similar plan for a Critical Studies in Race and Inequality cluster.
In October 2020, the University of Miami (UM) in Florida launched an initiative to hire new faculty members "whose intellectual and pedagogical expertise engages race," as part of its Roadmap to Our New Century strategic plan, which includes recruiting and retaining underrepresented employees. The school has already added 14 Black faculty members, according to Guillermo Prado, PhD, vice provost for faculty affairs. 
Terri Francis, PhD, was hired as an associate professor of cinematic arts and the associate dean for Inclusive and Critical Publics. Being part of a thematic cluster allows her to work with scholars from other disciplines who share similar interests but would otherwise have difficulty connecting, she says. 
"Getting to collaborate with many Caribbeanists and to work alongside Black scholars in literature, the sciences, the law, and so many other disciplines is rarer than you think, and it's an important opportunity not to be missed. … It's just a transformative opportunity for me here, truly," Francis wrote in an email to INSIGHT.  
UM plans to support retention of the cluster hires and other new faculty by expanding career development and advancement workshops, Prado says.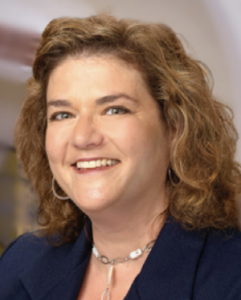 Sandra Sgoutas-Emch, PhD, a professor of psychology and director of the Center for Educational Excellence at the University of San Diego (USD), wrote about the importance of these types of supports after USD launched a unique cluster hire initiative for women faculty in STEM. The university offered lunches and other events, hosted keynote speakers, and provided mentoring throughout the hiring and onboarding process. 
"We provided opportunities for interdisciplinary discussions and for brainstorming possible collaboration. We also helped to find resources used to support those interdisciplinary projects that came up," Sgoutas-Emch says. In addition to fostering collaboration, these opportunities to work together help provide the type of peer support that underrepresented scholars need, she adds. 
"For the faculty, the cluster hire in particular, [this support] offers an instant community that they can grow up within the academy, that oftentimes faculty of color need because they can feel very isolated," explains Sgoutas-Emch.

Developing opportunities for community building before beginning the cluster hire process can help avoid some of the potential drawbacks of this form of recruitment. In a 2019 study titled "Interdisciplinary Cluster Hiring Initiatives in U.S. Research Universities: More Straw than Bricks?" researchers at the University of California, Riverside wrote that cluster hire groups "are often loosely organized, and members do not typically spend much time collaborating with others in their group." 
Ensuring a cluster hire is successful once new employees are brought on board depends on the "pre-work," notes Eileen Strempel, senior vice provost for academic affairs at the University of Cincinnati, in a resource guide for education company EAB titled "The Playbook for Effective Cluster Hiring." Universities should put careful thought into budgeting, communicating faculty expectations, and establishing metrics to measure a cluster hire's success before beginning the hiring process, according to Strempel. Other expert sources, including the Association of Public and Land-grant Universities, emphasize careful planning as a best practice for this type of recruitment and onboarding. 
"If an institution just brings in [a cluster hire], then assigns them a mentor but doesn't follow through with anything else, then it's going to make [collaboration] challenging because you have so much to do as a junior faculty member and so much pressure on you, that finding the time to make these things happen yourself is difficult," says Sgoutas-Emch.
At the Texas Christian University AddRan College of Liberal Arts, administrators intend to provide a wide range of supports for members of its recently announced cluster hire initiative. Sonja Watson, PhD, the college's dean and a professor of Spanish, says the cluster is intended to diversify faculty as well as promote the study of race, ethnicity, and social justice. New hires will be offered mentoring and peer support, research circles, writing workshops, and "other ongoing professional development to foster a sense of community and, most importantly, inclusion," Watson says.
The initiative is focused on the fields of anthropology, criminal justice, history, political science, religion, and sociology, but the entire campus stands to benefit from this measure, she explains. 
"Increasing the diversity of our faculty not only benefits students of color, but all students, and prepares them for an increasingly globalized and diverse world," she says. "When we think about the benefits of cluster hires, we need to think of the benefit for the entire university community and how the diversity, equity, and inclusion touches on every aspect of the community."●
Mariah Stewart is a senior staff writer for INSIGHT Into Diversity.
This article was published in our November 2021 issue.