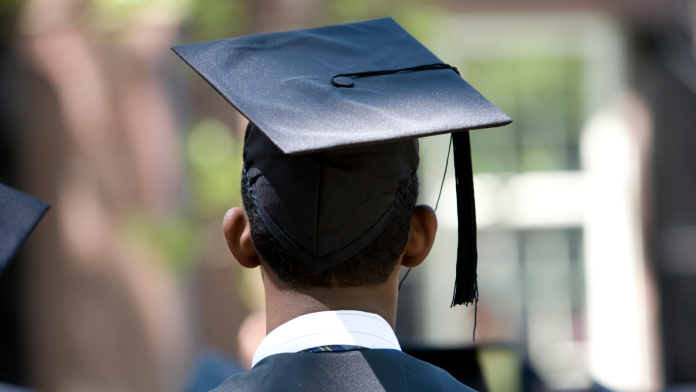 College enrollment rates for male students have been in decline over the last few years, particularly for men of color. Chicago Scholars, a nonprofit dedicated to promoting equal opportunities for underrepresented students in the city, helps counteract those low enrollment rates by reaching out to the city's Black and Latino men earlier in high school. 
Between 2019 to 2021, college enrollment for Black men dropped by 14.8 percent and for Latino men it fell by 10.3 percent, according to National Student Clearinghouse data. Though 2022 saw a slight uptick in enrollment among these groups, disparities in college access remain. 
This holds true for the city of Chicago, where data from the public school system shows young Black and Latino men are significantly less likely to apply to and enroll in college immediately after graduating high school compared with other demographics.
Chicago Scholars' Young Men of Color program launched last summer as a two-year pilot to engage with rising high school sophomores and help build their academic and career skills. Participants are matched with staff, mentors, counselors, and volunteers. 
The initiative functions as a pathway into the nonprofit's additional programming and services, which include assistance with navigating the college application process and developing leadership skills.
The goal of the program is to boost college enrollment of young men of color from Chicago by 10 percent within the next two years.
"We believe that talent is evenly distributed in our city, but opportunity is not," Derrick Fleming, managing director of strategic engagement at Chicago Scholars, recently told Forbes. "We believe the way to transform our city is by investing directly in our young people and their leadership."●
This article was published in our May 2023 issue.