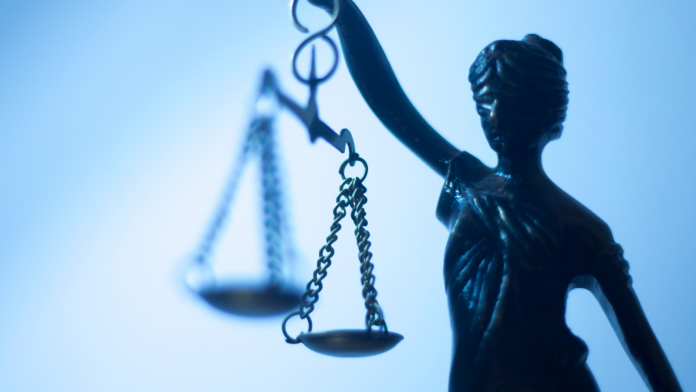 On June 16, the U.S. Department of Education (DOE) issued a federal notice that Title IX, which protects students and employees from sex-based discrimination in education, also includes protections for transgender students.
The DOE stated that its decision is based on the U.S. Supreme Court's interpretation of Title VII of the Civil Rights Act of 1964, which prohibits discrimination in employment based on sex. Last year, the court made a momentous ruling that this statute includes discrimination based on gender identity and sexual orientation.
The department's announcement reflects the commitment of President Joe Biden's administration to LGBTQ inclusion. Days after taking office in January 2021, the president issued an executive order asking federal agencies, including the DOE, to review policies that may be discriminatory against LGBTQ people.
"It is the policy of my administration to prevent and combat discrimination on the basis of gender identity or sexual orientation, and to fully enforce Title VII and other laws that prohibit discrimination on the basis of gender identity or sexual orientation," the order states.
Since that announcement, conservative lawmakers in at least 31 states have introduced legislation banning transgender student-athletes from participating in sports teams that correspond to their gender. The DOE has not made it clear how it plans to enforce its new stance on transgender inclusion in those states. Education Secretary Miguel Cardona has stated that he will not change the process for reporting or investigating individual cases of discrimination.
The department is already facing a lawsuit from those who are unhappy with how it has addressed LGBTQ discrimination at religious colleges and universities. A group of current and former LGBTQ students at faith-based institutions filed a class-action lawsuit against the DOE in early April arguing that religious exemptions to Title IX are unconstitutional. They allege that the government should be required to protect students from campus policies such as forced conversion therapy and bans on campus housing.
Despite the Biden administration's professed support of LGBTQ rights, the U.S. Department of Justice filed a document in June stating that it intends to defend religious exemptions to Title IX. The announcement came as a surprise to many, while the president's supporters say the filing was a calculated move to prevent conservative religious groups from becoming parties in the lawsuit.
As for now, it is unclear how the Justice Department's support of religious exemptions and the DOE's support of transgender students will align moving forward.
Revising Sexual Assault Policies
Another uncertainty regarding Title IX under the Biden administration is the process for investigating campus sexual assault. In March 2021, the White House issued an executive order calling on the DOE to review the law's guidelines in order to ensure that all students are "guaranteed an educational environment free from discrimination on the basis of sex, including discrimination in the form of sexual harassment, which encompasses sexual violence." In response, Cardona began the complicated process of rescinding controversial policies enacted by his predecessor, Betsy DeVos.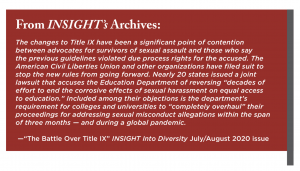 DeVos' policies, enacted in August 2020, narrowed the definition of sexual harassment and assault, altered the evidentiary standards for investigation proceedings, and granted individuals accused of misconduct the right to cross-examine their accusers. All of these actions, according to critics, have made the Title IX process more complicated for all parties involved.
In early June, the DOE hosted a five-day virtual hearing to receive public input for revising these guidelines. The process for altering such regulations is expected to be lengthy, but Biden's record on sexual misconduct indicates that any changes made under his administration will reflect the strict guidelines enacted under President Barack Obama. As Obama's vice president, Biden led the administration's It's On Us campaign to combat campus sexual violence. He also promised to eliminate DeVos' controversial policies during his presidential run.
Legal experts are hopeful that any changes will result in better clarity and more equitable outcomes for all parties involved in Title IX disputes. Simplifying the guidelines would be one of the most significant improvements that the Biden administration could make, says Tanyka Barber, JD, a senior associate at TNG Risk Management Solutions, which oversees the Association of Title IX Administrators.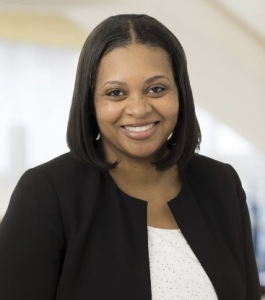 A former diversity administrator and Title IX coordinator for Morgan State University, a historically Black institution, Barber now provides expert guidance to other Title IX coordinators in K-12 and higher education. Many who work in this field have had difficulties with the confusing regulations put in place by DeVos last year, she says.
"Most higher education institutions are struggling to navigate separate processes to deal with different types of sex and gender-based discrimination," Barber explains. Introducing such major revisions in the midst of a global pandemic that upended higher education further complicated the process for campus leaders and Title IX administrators. 
In addition, critics say the change in how Title IX hearings are conducted last year makes it alarmingly easy to discount testimonies if an accuser fails to show up for a hearing or if they choose not to subject themselves to full cross-examination. For example, if an accuser is asked several questions and answers all but one, their entire testimony cannot be considered at the hearing, according to Barber.
These kinds of loopholes are what survivors like Chrissy Weathersby Ball feel must be addressed to ensure Title IX law provides adequate justice. A former Michigan State University (MSU) student who was abused by Larry Nassar, Ball testified at the DOE's June hearing. She told the DOE that under DeVos' guidelines, it would have been more difficult to report and convict Nassar, who was found guilty in 2018 of multiple counts of sexual misconduct during his time as a doctor at MSU and for USA Gymnastics.
"This administration must eliminate DeVos' harmful changes to the Title IX rule and ensure that students are once again entitled to safe and supportive learning environments," Ball stated. "No one should have to suffer the trauma I experienced when my school enabled school employees to abuse me without any consequences."●
Lisa O'Malley is the assistant editor of INSIGHT Into Diversity.
This article was published in our July/August 2021 issue.