Celebrated every October since 1945, National Disability Employment Awareness Month, (NDEAM) affirms the contributions of workers with disabilities and advocates for an increasingly inclusive workforce that will make use of the skills and talents of this diverse group. This year's theme is "The Right Talent, Right Now," emphasizing the crucial role that people with disabilities play in a global economy where skilled workers are in high demand.
According to the A.J. Drexel Autism Institute at Drexel University, young adults with autism have lower employment rates than their peers with other disabilities. Fifty-eight percent of individuals on the autism spectrum worked at some point during their early 20s, while over 90 percent of young people with emotional disturbances, speech impairments, and learning disabilities held jobs, as did 74 percent of those with an intellectual disability. 
[Above: Student Accessibility Resources hosted an early arrival program for incoming UWF students identified as having Autism Spectrum Disorder (ASD) and enrolled in classes for the Fall semester. This two-day program provided students with the tools for success as they transition to a university setting.]
The Argos for Autism program at the University of West Florida (UWF) is directly addressing inequities faced by individuals on the autism spectrum by equipping these students with skills and support services to successfully navigate college and the workplace.
Originally founded in 2007 and then revamped in 2017, UWF's program has served a total of approximately 56 students over the last two academic years. It is co-sponsored by UWF's Student Accessibility Resources office and the UWF Center for Behavioral Analysis. 
Students on the autism spectrum participate in an early arrival program consisting of team-building activities and personal development workshops that focus on social skills such as appropriate classroom behavior and how to get involved in clubs. A faculty panel offers parents and students an opportunity to ask questions about what it takes to be successful at UWF. 
In weekly one-on-one coaching sessions, Student Accessibility Resources staff monitor each individual's progress, share advice on navigating college life, and assist with tasks such as making appointments with advisers, registering for courses on time, and accessing accommodations.
If participants need more intensive academic support, their coaches refer them to the university's tutoring and learning office where they can receive free, weekly, hour-long assistance with homework, papers, and projects.
Finally, Argos for Autism also pairs participants with peer mentors.— students in UWF's Center for Behavior Analysis who have specific training in how to communicate with and support autistic individuals. The peer mentors provide guidance in self-advocacy and managing the logistics of higher education.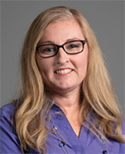 Participants in Argos for Autism say the program makes them feel welcome and understood on campus, in addition to teaching them where to go for assistance and helping them build connections with their peers, says Tina Likovetz, EdD, director of Student Accessibility Resources. 
"We had three students this year who moved to the university specifically for the autism program and had never been to campus, or the Pensacola area, prior to [participating]," she says. 
UWF's students with autism study a range of disciplines, from the humanities to STEM subjects. With the support of the Argos program, they have the opportunity to hone their skills, both personal and professional, in order to emerge as competitive job candidates in their respective fields.
Ginger O'Donnell is a senior staff writer for INSIGHT Into Diversity. This article ran in the October 2019 issue.