After repeatedly being passed up for advancement opportunities and raises and then later learning of the gender pay gap in her role as an event planner, Susanna McElroy decided it was time to make a change.

McElroy is pursuing a career where she can prevent such inequities. As a current MBA student at The George Washington University (GW) School of Business, she serves as MBA Association president and is a fellow with the Forté Foundation, a nonprofit dedicated to women's professional development and education.
At 35, McElroy enrolled in the MBA program with plans to pursue a career in product development or marketing. At GW, she's found her voice and has come to value transparency with an employer and team collaboration, a culture reflected by her university, she says. 
Women account for a majority — 59 percent — of full-time MBA enrollment at GW School of Business, compared to an average of 41.4 percent among the Forté Foundation's member institutions. Since 2011, its schools have seen a nearly 10 percent increase in MBA enrollment among women.
Beyond providing opportunities for women to pursue an MBA, business schools can advance women's careers and help break down gender inequities by creating a culture of inclusion and support, connecting women with professional development opportunities, and teaching skills that address gender-related issues in the workplace, experts say.
Such commitment is for the long haul because it will take another 132 years to see true equality, according to the World Economic Forum's "Global Gender Gap Report," which benchmarks gender parity across economic participation and opportunity, educational attainment, health and survival, and political empowerment. 
Racial and pay equity are major career roadblocks for women. In its report "Women in the Workplace 2022," McKinsey & Company, a global management consulting firm, found that 21 percent of executive-level positions are held by White women and just 5 percent by women of color. 
Women make about 82 cents for each dollar that men earn. For Black women, it's 63 cents, and for Hispanic or Latina women, that figure falls to 58 cents, according to 2021 U.S. Census Bureau data. However, younger generations have seen progress. Women under the age of 30 are paid the same or more than their male counterparts in 22 of 250 U.S. metropolitan areas, according to the Pew Research Center. New York; Washington, D.C.; and Los Angeles are among the cities where early-career women earn the most relative to early-career men.
"Women have historically, and this has gotten a lot better, suffered because of access," says Susan Kulp, PhD, MBA programs director, and professor of accountancy at GW School of Business. "They're not in the right places at the right times to have the informal networks that push them ahead."
Research shows that these barriers stem from competitive office culture and persistent stereotypes surrounding women in business, says Corinne Post, PhD, Fred J. Springer Endowed Chair in Business Leadership, and professor of management at Villanova University School of Business. She researches workplace DEI (diversity, equity, and inclusion) with a focus on women serving on boards, on management teams, and in leadership roles. 
For decades women have outnumbered men in undergraduate programs, which may be one reason for the gender equity gap in MBA programs, but the recent attention paid to the issue by the media, consumers, employees, and in corporate culture has also resulted in a push for greater inclusion efforts on the part of employers, Post says.  
Along with offering professional development and networking opportunities so women can better envision themselves in executive roles, schools can offer student organizations and programs focused on underrepresented women in business as well as activities that are inclusive of everyone, she says. This will help all groups of people understand what it's like to navigate male-dominated fields and ensure that White men in particular learn to become allies for women colleagues, Post says.
Greater representation in an institution's workforce is also impactful, she says. This includes more women guiding curriculum on social and environmental responsibility, and adding positions tailored to promote DEI efforts within business schools.
"It takes more than just having one female leader at the top," Post says.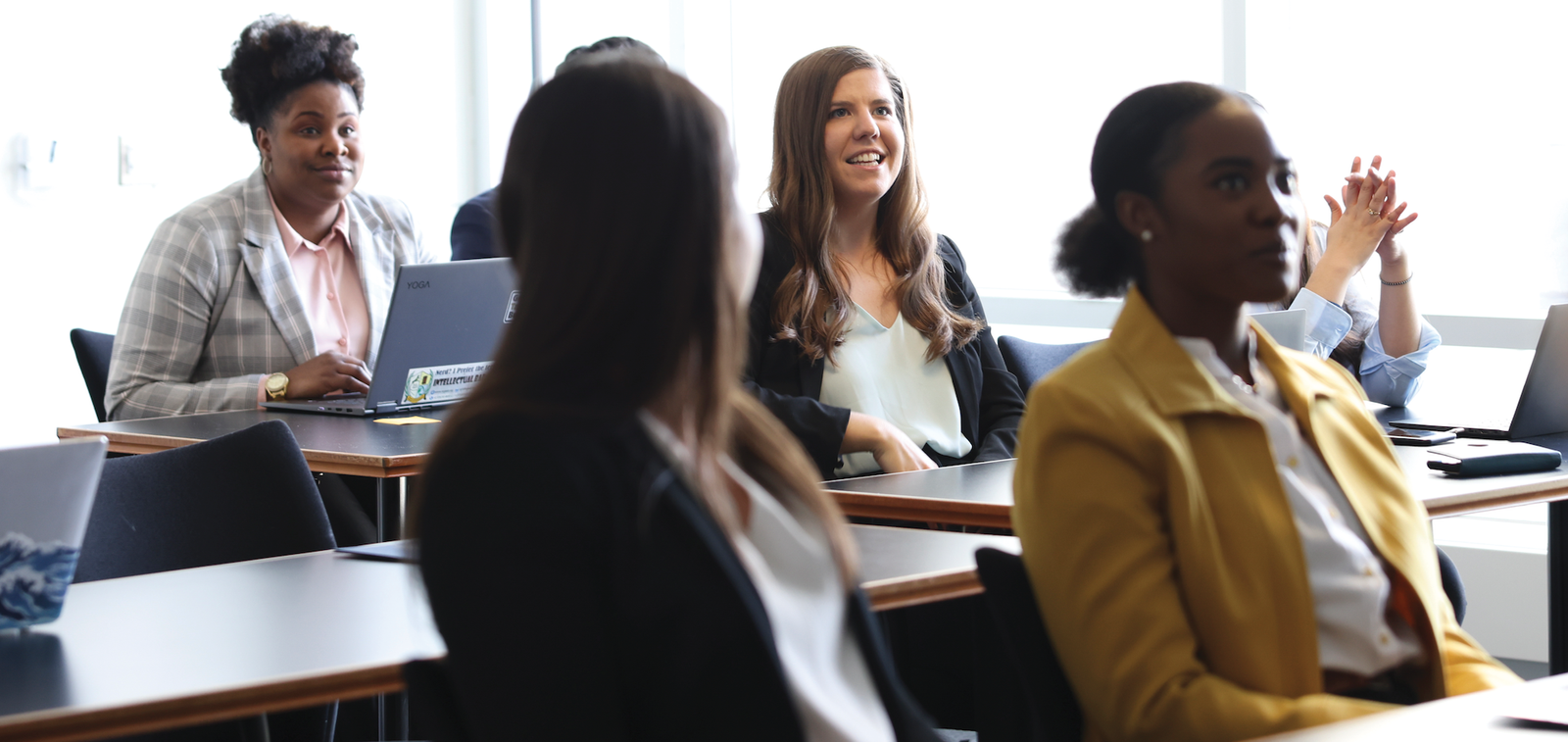 Another essential tool for advancing gender equity is building the body of research on the benefits of women in leadership, Kulp says.
GW School of Business institutes many of these initiatives. In addition to mentorship, professional development training, industry roundtables, and frequent alumni panels, the student organization GW Women in Business (GWWIB) hosts the annual GWWIB Spring Conference.
The school has many partnerships like the one with the Forté Foundation, which provides scholarships and professional development opportunities, and the Women in Bio's Boardroom Ready program, which strives to advance women into boardrooms. The school also recently hosted the Women in Business Education Conference.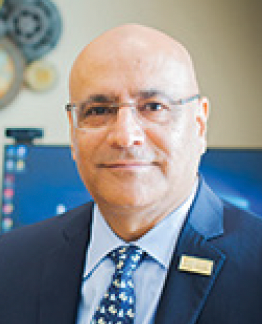 For over a decade, GW has worked to promote women in business and to develop an MBA program that represents the boardrooms of the future, says Anuj Mehrotra, PhD, GW School of Business dean. Although the issue of gender inequity is a shared responsibility among many groups, higher education is also accountable, he says.
"We believe that creating a diverse classroom allows people to really feel comfortable in sharing their own voice and experiences, and that through these shared experiences, ideas will grow exponentially," Mehrotra says.
Kulp sees the MBA as a tool that allows an individual to be a successful business leader across all disciplines with the added ability to focus on one specialty. She attributes the high enrollment of women in the MBA program at GW to gender equity embedded in the school's culture — reflected both in the classroom and in leadership positions at the institution. 
"The [program's culture] is not competitive," Kulp says. "We nurture our culture of support and collegiality, so the comfort level in the classroom — speaking up across genders [and] across cultures — is very different than one might expect."
The diversity in GW's MBA program makes students feel comfortable about participating without fear that their ideas will be shot down, McElroy says. Through this peer support, she feels empowered.● 
This article was published in our April 2023 issue.