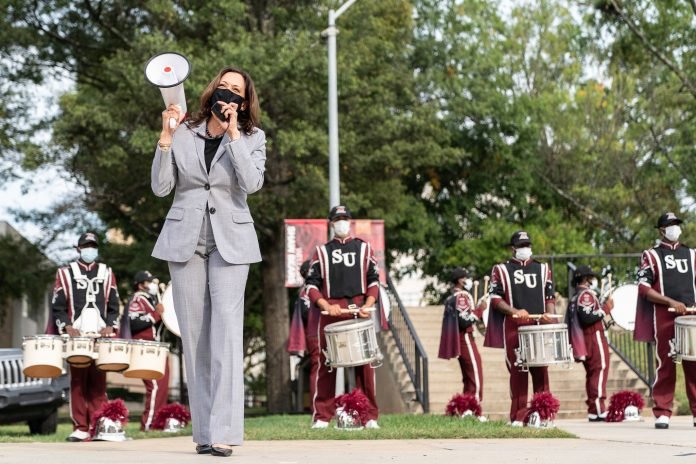 The Presidential Inaugural Committee (PIC) announced Monday it will host additional programming to celebrate diversity prior to the inauguration of President-elect Joe Biden and Vice President-elect Kamala Harris on January 20.
The programming, scheduled for Tuesday evening, will consist of three virtual ceremonies honoring the Asian American and Pacific Islander (AAPI), Black, and Latinx communities. The celebration will begin with a memorial to honor the Americans who lost their lives to COVID-19. 
The three ceremonies are titled AAPI Inaugural Ball: Breaking Barriers; We Are One; and Latino Inaugural 2021: Inheritance, Resilience, and Promise. Each will feature remarks from political leaders, celebrity and activist appearances, and musical performances.
"This programming will honor acts of resilience, heroism, and commitment to unity from the Black, Latino, and AAPI communities as the coalitions that make up our nation come together to celebrate a new chapter in our history," said PIC CEO and Delaware State University President Tony Allen.
Several HBCU bands are set to perform during the events, including Southern University's Human Jukebox, Florida A&M University's The Marching 100, Jackson State University's Sonic Boom, and Grambling State University's Tiger Marching Band.
Viewers can watch the ceremonies live online on Tuesday, January 19, starting at 5:30 p.m. ET.