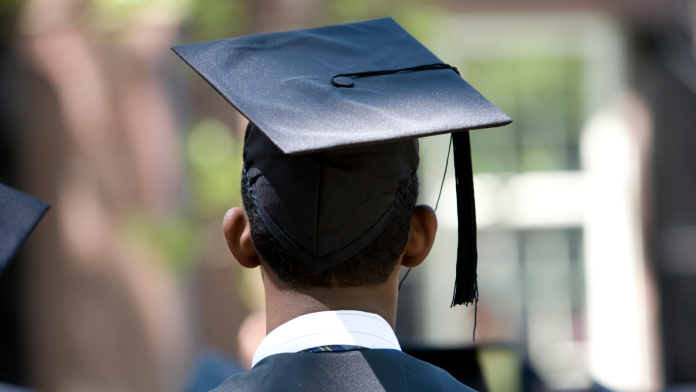 On Monday, the Biden administration issued new guidelines for colleges and universities on how they can legally promote racial diversity on their campuses in response to the U.S. Supreme Court's June decision to ban affirmative action in college admissions.
At a press briefing, Education Secretary Miguel Cardona emphasized that the administration is still committed to supporting campus diversity, even in light of the ruling.
"The Supreme Court's decision to end affirmative action has taken away a tool that colleges have used for decades to build diverse campus communities and create equitable opportunities for students of all backgrounds," he told reporters. "We know what has happened at colleges when individual states have banned affirmative action in the past. Fewer students of color applied, and fewer students of color were admitted. We cannot afford that kind of backpedaling on a national scale."
The Q&A document from the Department of Education's Office for Civil Rights and the Department of Justice's Educational Opportunities Section states that although colleges cannot directly use a student's race as a decisive factor in admissions, they are allowed to consider how race has impacted the student's life and experiences. This can be done by considering the student's essays, letters of recommendation, and other application materials.
The guidance suggests that institutions should collect and review demographic data about their applicant pool, admissions outcomes, and enrolled students to help determine ways to enhance their programs and objectives to advance diversity and inclusion, so long as the information is used in a manner that adheres to applicable privacy laws.
The document also urges institutions to engage with a wide range of potential students, particularly those from underrepresented backgrounds, through targeted outreach, recruitment, and pathway programs. It also highlights the importance of developing robust strategies to ensure diverse students feel a sense of belonging and have the support needed to complete their degrees.
"The court's decision in SFFA does not require institutions to ignore race when identifying prospective students for outreach and recruitment, provided that their outreach and recruitment programs do not provide targeted groups of prospective students preference in the admissions process," the guidance states.