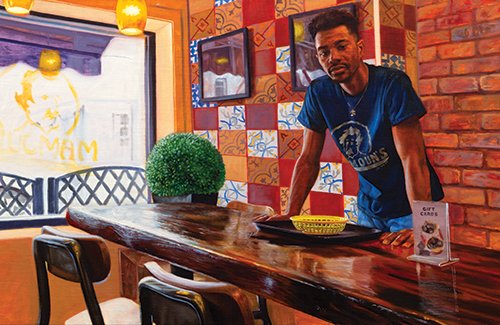 Many higher education institutions prominently display portraits of their founders or major donors. At Princeton University, a new series of portraits showcases a different set of contributors to the Ivy League campus: African American blue-collar workers and service employees.
Above: Light on Brother features Jalen Long, former staff at Mamoun's Falafel restaurant in the town of Princeton. 
The 10 people featured in the series work in facilities, dining, grounds maintenance, and security. The portraits are "inspired by the plight of migrant Black families who struggled for job opportunities and equal pay," artist
Mario Moore told CNN.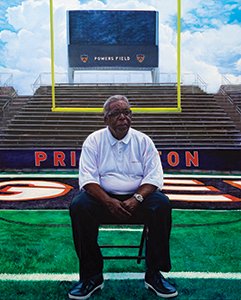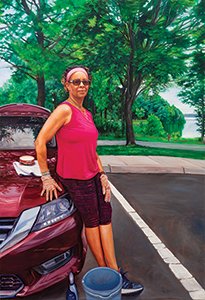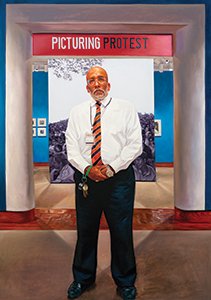 A 32-year-old Detroit native, Moore painted the series during his time as one of Princeton's Hodder Fellows, a program that gives emerging artists and writers "studious leisure" time to undertake new projects. 
Moore worked with each of his subjects to determine how they wanted to be represented on canvas, as the goal of the portraits is to empower them and elevate their presence on campus. 
In an interview with CNN, Tracy K. Smith, the chair of Princeton's Lewis Center for the Arts, said Moore's work has "served to heal some of the lasting wounds of racial division that have long marred (the) institution's history."
This article was published in the April 2020 issue.