The issue of college affordability permeates national news and has been a prominent talking point during the 2020 Democratic primaries. The issue has become even more pressing amid the economic downturn resulting from COVID-19. However, a potential solution to the problem of unmanageable student debt exists — albeit one that has received much less airtime.
The apprenticeship model, widely used in countries like Switzerland and Germany, allows students to receive on-the-job training and to take college courses that build their skills while earning a paycheck.
Apprenticeships are made possible through partnerships between higher education institutions and employers and outside organizations that help these two groups develop customized programs. Registered apprenticeships — those filed with state or federal governments — are required to pay participants. Employers also typically pay for apprentices to take relevant courses or even complete entire degree programs at partner institutions. 

"Apprenticeship is not an alternative to higher education. It's an alternative way through higher education," says Brent Parton, deputy director of the Center on Education and Skills with the Education Policy program at New America, a public policy think tank. 
The apprenticeship model addresses educational inequities in several ways. For one, it offers participants "a debt-free pathway" to future careers. This component alone makes apprenticeships the most viable educational strategy for the many students who have financial and family responsibilities, according to Parton. 
"We have to see apprenticeship as an education strategy that better fits the needs of today's working learners — students who are first generation or who really have a lot of pressures on them to persist to get to college," Parton explains. 
The apprenticeship model can also increase student engagement with course content, as apprentices take classes that relate directly to what they are doing on the job and to their future career goals. Approximately 50 percent of today's students are already "working learners," Parton adds, but they're often in jobs that are disconnected from what they are studying in school. The apprenticeship model, however, builds a direct connection between field work and coursework.
Many employers find they have to train entry-level workers with college degrees anyway, he notes, so it makes sense for them to connect with students prior to graduation. 
New America's Partnership to Advance Youth Apprenticeship (PAYA) assists employers and higher education institutions in building these programs. It consists of national philanthropic organizations that award grants to states and cities wishing to develop innovative new youth apprenticeships. 
Youth apprenticeships are designed for high school students. They provide opportunities for teenagers to take college courses, gain job experience, and complete associate or bachelor's degree programs paid for by a business in their area of study.
Apprenticeship 502
One such program, Apprenticeship 502, offers professional training and college credit in a range of career fields to high school students in Louisville, Kentucky. During their freshman year, students get to try out tech education classes in multiple areas of study. In their sophomore year, the students embark on a sequence of courses within the area of their choice.
Options include white-collar industries like healthcare, information technology, accounting, and graphic design, in addition to the blue-collar careers traditionally associated with apprenticeships, such as welding and plumbing.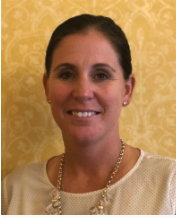 "If you can think of a [career] pathway, we have it in one of our schools," says Brandy Scott, Instructional Lead in Family and Consumer Science, who leads the program with Joe Simon, Instructional Lead in Career Pathways. 
While in high school, Apprenticeship 502 participants earn between nine and 15 hours of dual college credit; some even complete associate degrees. Upon graduation, many employers take these students on as paid apprentices and help them continue their education, according to Scott.
The impact of such opportunities on low-income students in particular can be profound. For one young man, Ibrahim Magano, who is the sole provider for his family, an apprenticeship in information technology at KFC Corporation "changed his whole world," Scott says. Magano is currently a high school junior; during the coronavirus pandemic, he has been able to fulfill his apprenticeship duties from home while continuing to earn dual credit.
"Now he knows he has a job, he's got a future, and he's got a means to help support his family," Scott says.  
Early Care and Education Pathways to Success 
Another program supported by PAYA is Early Care and Education Pathways to Success (ECEPTS). Founded in May 2019 in Oakland, California, ECEPTS facilitates youth apprenticeships — which are designed for high school students — as well as unique apprenticeship programs for older workers. 
Unlike many PAYA grant recipients, all ECEPTS programs focus on developing skilled workers in just one sector: early childcare education (ECE).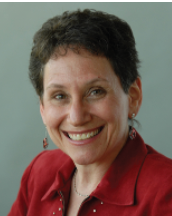 California's ECE workforce consists almost exclusively of women, most of whom are people of color, as well as large numbers of immigrants, first-generation college students, and working mothers, according to Randi Wolfe, PhD, executive director of ECEPTS. They tend to be significantly underpaid, and recent changes to federal regulations mean many must meet new academic requirements in order to keep their jobs. 
ECEPTS's goal is to improve competencies as well as working conditions for ECE providers while also addressing a shortage of these workers in California. Its flagship program for those who are older helps Head Start employees earn everything from workplace credentials to four-year degrees. Additional programs give licensed home daycare workers specialized training in areas like small business administration and help unemployed parents become professional community-based home visitors. 
ECEPTS works closely with colleges to meet this workforce's unique needs. Accommodations include offering classes at community-based sites that are more accessible for participants than traveling to a college campus. During evening classes, ECEPTS provides experienced childcare workers to babysit for participants' children.  
The organization's two youth apprenticeship programs offer high school students the opportunity to earn a California Associate Teacher Permit or continue on to an associate degree in ECE. The latter opportunity includes on-the-job training in special education, human services, and public health. 
Academic support for ECEPTS participants features coaching services and assigned tutors as well as help with accessing technology.
Wolfe urges colleges and universities that want to develop apprenticeship programs by partnering with local employers to "be willing to admit what you don't know, be flexible and willing to change your models, and identify community-based organizations to work with."  
PAYA offers similar advice. The organization intentionally offers small grants to support pilot programs that can be scaled up if proven successful. "We've learned that it pays to start small, to learn and then grow," Parton says. "These are complex programs, but really powerful in terms of outcomes."●
Ginger O'Donnell is a contributing writer for INSIGHT Into Diversity. This article was published in our July/August 2020 issue.