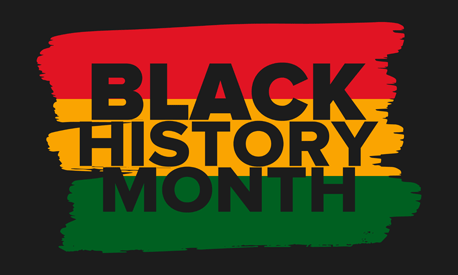 African American History Month 2021 is expected to be a remarkable time for commemoration and celebration following a year of heightened racial tensions. This year, INSIGHT Into Diversity commemorates this special month by sharing the little-known story of John Chavis.
Chavis, the first known African American to receive a college degree in the U.S., graduated from Washington and Lee University (W&L) in 1799.
Despite his landmark achievement, Chavis remains fairly unknown in U.S. history. Scholar Theodore C. DeLaney Jr. described him in a 2001 commencement address as "one of Washington and Lee's best kept secrets. No one ever talked about him, and there were no plaques or buildings commemorating him. Yet, he is important and deserves a more visible place in the history of the institution." 
Some details of Chavis' life are uncertain, but he is believed to have been born circa 1762 in North Carolina. He was born a free person, though some accounts have him listed as an indentured servant, according to NCPedia.com. Records show that he enlisted as a soldier in the Continental Army in 1778. 
After serving in the Revolutionary War, Chavis enrolled in the College of New Jersey (now Princeton University) in 1792. There, he studied for the ministry under the tutelage of John Witherspoon, one of the signers of the Declaration of Independence. He transferred to Washington Academy (now W&L) in 1795 to finish his studies for the ministry. Chavis graduated with honors in 1799 and became the first Black preacher licensed by the Presbyterian Church in the U.S. in 1800.
As a minister, Chavis preached to both Black and White audiences and is believed to have served as a missionary to enslaved people. 
A 1924 article in The New York Times called Chavis "without any exception the most remarkable [B]lack man who ever lived in the United States."
Despite his reputation as a respected educator, Chavis was forced to leave the profession in 1832 after North Carolina passed a series of laws barring Black people from certain occupations and restricting other freedoms following Nat Turner's 1831 rebellion. The state made it illegal to educate African Americans or for Black ministers to preach in public. Left without a profession, Chavis and his wife are believed to have spent the rest of their lives dependent on the Presbyterian Church for financial support. He died in 1838. 
Historians are uncertain if Chavis, as some free African Americans did at the time, owned enslaved persons. Some sources describe him as an abolitionist who denounced Turner's rebellion for his own safety as a prominent Black citizen, according to AfricanAmericanRegistry.org.
 It is known that he believed in the "gradual emancipation of slaves" and was a leading voice for the education of Black Americans, including advocating for these causes among his elite political connections, according to W&L. 
Other major details of Chavis' life, such as the name of his wife, are also forgotten to history. Yet historians and scholars who came across his story in the years following his death have written that his life experiences and professional accomplishments were outstanding. In an 1888 government pamphlet on the history of education in North Carolina, historian Charles Lee Smith wrote of Chavis that "[h]is life finds no parallel in the South, nor, so far as the writer aware, in any part of our country." A 1924 article in The New York Times called Chavis "without any exception the most remarkable
[B]lack man who ever lived in the United States." 
In recent years, DeLaney and other scholars have sought to raise awareness of Chavis and his role in the history of higher education. In March 2019, W&L officially renamed Robinson Hall, a campus building originally named for slaveholder and university benefactor John Robinson, to Chavis Hall.●