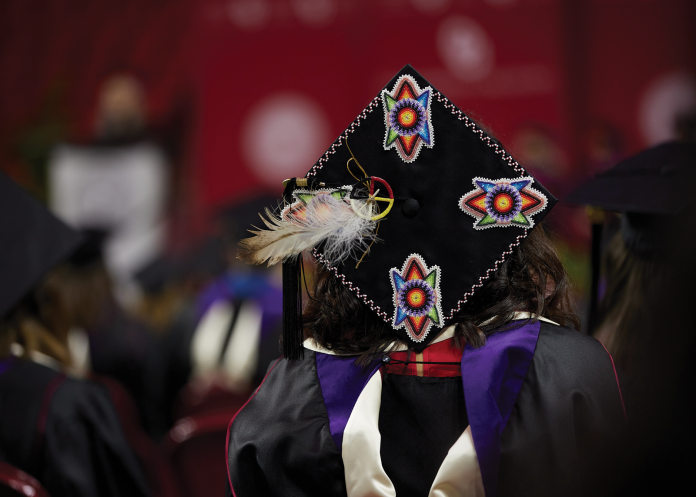 On June 1, the U.S. Supreme Court announced a unanimous landmark decision on tribal sovereignty by granting tribal police the right to investigate and detain non-Native people traveling on highways that pass through their lands and reservations.
This decision is a major win for tribal communities, who have been stripped of legal authority over non-Indigenous people for more than 35 years, according to the nonprofit Indian Law Resource Center.
The aforementioned case, U.S. v. Cooley, is just one example of how tribal law intersects with the broader U.S. legal system. Yet many students leave law school with little to no understanding of this subject area. Only 12 percent of the nation's nearly 200 accredited law schools offer a certificate, program, or legal clinic that specializes in American Indian and Alaska Native (AI/AN) issues, according to the U.S. News & World Report website. Other colleges of law offer electives on this topic. Advocates for AI/AN rights, however, say that this subject should be better represented in U.S. legal education.
Native American law programs often include core courses focused on Indigenous rights, economics, natural resources, sustainability, sovereignty, and more. They typically relate to the study of "Indian law," which concerns the Indigenous community's legal relationship with U.S. federal, state, and local governments. These programs also cover tribal law, which refers to justice systems protected under tribal sovereignty, or the right of federally recognized tribes to self-govern. Despite being rarely mentioned in mainstream legal education, nearly 400 sovereign tribal courts exist in the U.S.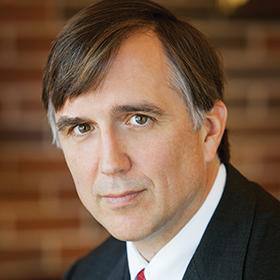 Part of the problem extends from the fact that most students have never been introduced to these concepts before law school, even in areas with large AI/AN populations, according to Lindsay Robertson, JD, PhD, the Chickasaw Nation Endowed Chair in Native American Law at the University of Oklahoma College of Law (OU Law) and faculty director of the Center for the Study of American Indian Law and Policy.
Recent legislation expanding Indigenous rights, however, has piqued more interest in this topic, Robertson says. In 2020, a Supreme Court ruling in the case McGirt v. Oklahoma designated nearly half of the state as tribal land, further emphasizing how crucial it is for attorneys to understand this complex subject matter.    
"You can bet that students at Oklahoma law schools need to know Indian law because otherwise they won't know what courts to [use]," he explains. "Whether it's the tribal court or state court, they won't know who has jurisdiction to prosecute certain crimes unless they've taken a class in the subject."
Since the McGirt decision, enrollment in the master's program in Indigenous Peoples Law at OU Law has jumped, according to Robertson. The program is designed for people who already have a JD to "further enhance their service to and knowledge of [I]ndigenous peoples in the U.S. and the world," the school's website states.
Robertson believes this surge may be reflective of a national trend due to recent social justice activism and political appointments helping to put AI/AN issues "more on the map," he says.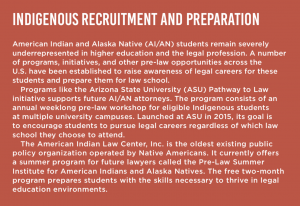 Having some understanding of Indigenous law is beneficial for students even if they do not live in areas with large AI/AN populations, according to Robertson. When he first began teaching this subject at the University of Virginia in the 1990s, some students in his class assumed that it would be "culturally stimulating" or "interesting in a broad policy sense," but not relevant to modern law, he says.
"When they got in the class, they discovered that it was much more practical, that there are lots of rules, and that Indian tribes are actually separate political entities that exercise jurisdiction over people in territories defined under federal law," he explains.
Kelsey Haake, a member of the Alaskan Iñupiaq tribe who is currently attending the University of Pennsylvania Carey Law School (Penn Law), advocates for better AI/AN representation in both law school curricula and enrollment.
"Sadly, we're kind of the forgotten minority in a lot of things, and that's why I went to law school," she says. Having just finished her first year of studies, Haake says her classes rarely if ever addressed Indigenous issues unless she made a point to mention them. At some points, her classmates would say she was focusing too much on Native topics.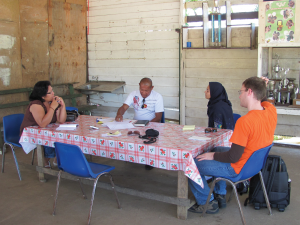 "[I]t's already so out of our cultural values to be controversial or outspoken, and I almost had to compartmentalize some of my Native values — not cast them aside, because I will always remember them and always carry them.— but almost turn them off during class," Haake says. "I know if I don't mention these issues, no one else is going to, and people need to hear this or else we're just going to continue the status quo."
Haake notes that she has also received a lot of positive feedback for her advocacy efforts and says the Penn Law faculty and administration have been amazing in supporting her. As the school's only Indigenous student, she has had meetings with its diversity, equity, and inclusion personnel about improving AI/AN student recruitment.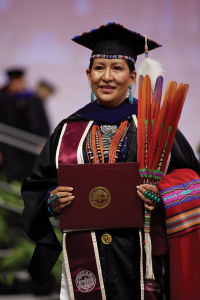 "I've been pressing Penn to make it to where I'm not the only Native in the law class, because it gets lonely, especially if you've been surrounded by Native people your entire life," Haake explains.
In 2020, only 0.3 percent of students admitted to U.S. colleges of law were Native American, according to the Law School Admissions Council. Yet this demographic accounts for 1.6 percent of the total U.S. population.
The National Native American Law Students Association (NNALSA), which celebrated its 50th anniversary in 2020, represents more than 200 AI/AN students. As co-chair of the association's advocacy committee, Haake says her goal is to increase the number of Indigenous lawyers nationwide. She hopes to begin working soon with NNALSA chapters at the nation's top 14 law schools to move forward with this effort.
Haake encourages all Native students to conduct informational interviews with law school faculty and staff before considering where to attend school. The greatest advice she received before beginning her legal studies came from interviews with AI/AN faculty at other colleges, who told her that going into law would require "a steel spine," she says.
"I know I'm going to need to have that if I'm going to try to represent my people," Haake explains. "I have to be an agent of change."●
Mariah Stewart is a senior staff writer for INSIGHT Into Diversity.
This article was published in our July/August 2021 issue.