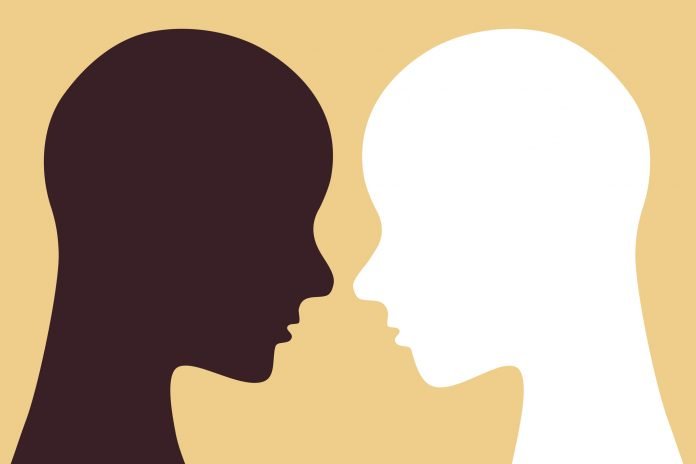 In late October, officials at Furman University in South Carolina received reports of troubling allegations against one of the institution's celebrated professors. An anonymous source had claimed on Medium.com that they had known Kelly Kean Sharp, an associate professor of African American history, as a PhD student at the University of California, Davis, and was surprised to find out that she had begun identifying as Chicana. According to the source, Sharp had never before identified as having Mexican or Latinx heritage.
Furman launched an investigation into the claims and found them to be true, leading Sharp to resign. She is, however, not the only White scholar to be exposed in recent months for falsely claiming to be a member of an ethnically or racially underrepresented group.
In some cases, White faculty members have completely invented an online persona as a person of color. Craig Chapman, an assistant chemistry professor at the University of New Hampshire, was suspended in early October after he posed as a woman of color on Twitter in order to speak out against "woke culture." In September, CV Vitolo-Haddad, a graduate teaching assistant at the University of Wisconsin-Madison, withdrew from school and resigned as the co-president of the university's Teaching Assistants' Association after admitting, via social media, that they had falsely claimed to be a person of color.
A month prior, former Vanderbilt University professor BethAnn McLaughlin was exposed for posing on Twitter as an anonymous Arizona State University (ASU) professor who identified as bisexual and Indigenous. ASU investigated the account after McLaughlin claimed that the unnamed professor — who had been active on Twitter since 2016 — was a friend of hers and had died of COVID-19 after being forced to teach on campus during the pandemic.
The disturbing trend of White scholars donning these personas is not a victimless offense, but rather harms people of color that must already contend with the institutional racism in higher education and society.
Sharp's case, for example, struck a chord with Tiffany González, PhD, the Bonquois Postdoctoral Fellow in Women's History at the Newcomb Institute at Tulane University. González identifies as Chicana and says that though the term originated as a racial slur, it has developed into a term of empowerment. This makes Sharp's appropriation of this identifier even more offensive.
"This identity grew out of pain, out of struggles, and resiliency during the 1960s and 1970s to fight back against White-dominated society, colonization, and discrimination," González says. "For me, knowing this history, it's insulting because of the pain that came with taking pride in what it meant to be Chicana."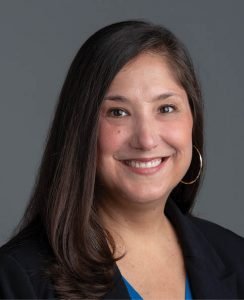 Falsely adopting an identity as a person of color is especially abhorrent because it allows White faculty to take advantage of the few opportunities available to underrepresented scholars while experiencing none of the negatives of institutional racism and discrimination, says Melissa Martinez, PhD, associate professor in the Education and Community Leadership Program at Texas State University.
"Knowing the difficulties and challenges that faculty of color and BIPOC communities go through, especially in academia… it's hurtful," Martinez, who also identifies as Chicana, says. "It's hurtful to think that other individuals who don't identify that way, or are not sure if they identify that way, would utilize that to their advantage."
In some instances, as with Chapman and McLaughlin, White faculty invent a persona in order to speak with authority or credibility regarding social justice issues. In McLaughlin's case, her unnamed professor was outspoken about what they saw as inequities in academia. Among the causes championed by the professor was protesting Vanderbilt's decision to deny McLaughlin tenure in 2017, which she alleged was retribution for accusing a colleague of sexual harassment.
Other White academics who commit these falsehoods may see it as a way to "get in the door," says Martinez. One such example appears to be Jessica Krug, an associate professor of African and Latin American studies at George Washington University who revealed in September that she had been presenting herself for years as having a Black Caribbean identity. Krug was considered an expert scholar on the intersection of African and Latin American identities, often referencing her own alleged heritage and experiences in her writing and in the classroom, according to multiple reports. 
Not only do these scandals harm underrepresented ethnic and racial groups by their very nature, but they also take away opportunities from underrepresented scholars, says González.
"This continues to not only marginalize [BIPOC individuals], but it also excludes them from being able to gain good reputations within academia and society," she explains.
Both González and Martinez agree that although there is no simple solution for stopping this type of impersonation, preventing this behavior starts at the institutional level.
Creating more diverse hiring committees can help to identify and recruit people who are actually from underrepresented ethnic or racial groups. Including multiple sociocultural identities in the curriculum and during campus events helps raise awareness and respect regarding ethnic and racial heritage.
"Part of [the solution] is everyone getting to understand their own culture," Martinez says. "It's the idea of engaging in culturally relevant practices for everyone, so that everyone's culture is affirmed and they don't feel the need to have to take on or put forward a false identity."
It is also important for White allies and colleagues to support underrepresented communities while not speaking for them and to allow those communities to have their own spaces, says González.
"You don't necessarily need to be African American or Latina to study African American or Latina history or studies," she says. "There are great White scholars who write within those fields, but you don't have to impersonate within that culture. That just goes back to using that culture as costume, and that's disrespectful."●
Erik Cliburn is a senior staff writer for INSIGHT Into Diversity.