The annual INSIGHT Into Diversity Higher Education Excellence in Diversity (HEED) Award recognizes colleges and universities that demonstrate an outstanding commitment to diversity and inclusion. In our November 2019 issue, we recognize the year's winners with a series of vignettes highlighting some of the most important factors assessed by the HEED Award.
Counseling Services

Student Counseling Services at the University of Alabama at Birmingham advocates for equity, inclusion, and access through several current initiatives and practices. Key programs that have provided specific outreach to increase access to mental health support include The Black Experience Groups, "Hey Sis Hey" for women and "Fellas Let's Go There" for men, as well as the borderTRANS group for transgender and gender nonconforming students. A liaison program identifies specific staff as points of contact for various student identities and demographics that tend to underuse services and have increased barriers to care, including Black student groups, LGBTQ students, international students, graduate students, veterans, and TRIO students (first-generation, students with disabilities, and students with financial need).
Board of Trustees Diversity Initiative Grants
The Diversity Initiative grants at Eastern Washington University (EWU) provide funding for promising and high-quality faculty, staff, and student projects, including research that promotes diversity and inclusion on campus. The proposals must be for new initiatives that affect at least one of three categories: curriculum, student recruitment and retention, and campus climate. The goal is to engage members of the EWU community in continuous dialogue and action intended to build a stronger campus that is inclusive, respectful, and supportive of all of its members. Examples of projects receiving funds for the 2019-2020 academic year include the Eagle F.A.M. program, translation of admissions materials to Spanish, and the creation of a new minor in Sexuality and Queer Studies.
Leading Women@Tech

One of the major findings from Georgia Institute of Technology's Climate Assessment Survey in 2012 was an expressed desire for targeted professional development opportunities for women on staff. This effort was echoed in the then-president's discussion groups on inclusiveness and gender equity. The Leading Women@Tech program was launched to engage senior and emerging women leaders at Georgia Tech. The program creates empowerment opportunities for women leaders and builds a community of women who will advance a culture of inclusive excellence at Georgia Tech. It strengthens leadership ability, enhances personal and professional growth, and supports participants' overall career development via monthly program activities.
Pack Essentials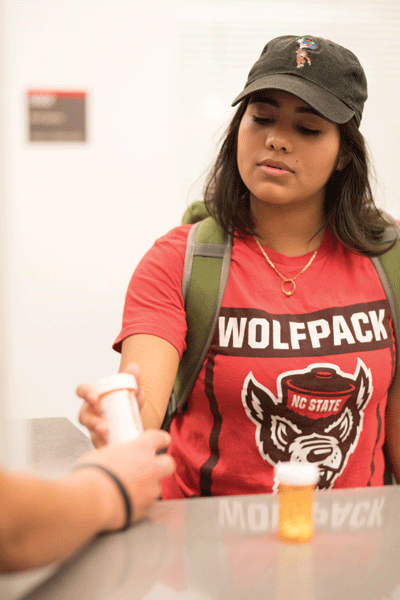 North Carolina State University is dedicated to providing support for those who experience food or housing insecurity or both. From the Feed the Pack Food Pantry to temporary and emergency housing, the university provides resources for students across campus. Several entities offer funds for student emergencies. The program will begin certifying faculty and staff through an online training experience that provides knowledge and skills not only to ensure that the university meets students' basic needs, but also to know what is necessary to support innovation on campus, in the state, and beyond.
Learning Is for Everyone (LIFE)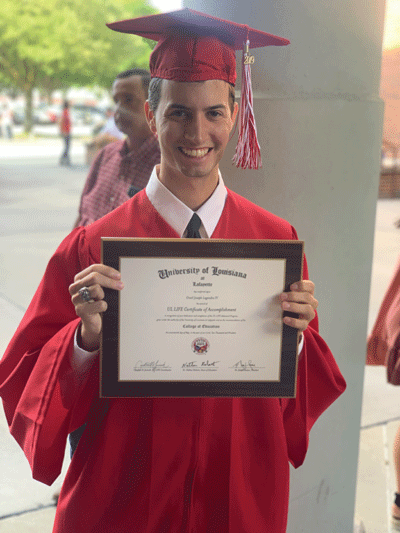 The University of Louisiana at Lafayette was the first four-year institution in Louisiana to offer a post-secondary program for students with intellectual disabilities. The LIFE program is a Comprehensive Transition Program that is certified and approved by the U.S. Department of Education. LIFE focuses on academic growth, career development, and community involvement through functional academic courses, internships, and on-campus organization involvement. The program is entering its sixth year this fall, and the first graduates completed it in spring 2018. In the coming years, the program is expected to expand enrollment and incorporate a residential component.
Chief Diversity Officer Advisory Board
Clemson University's Chief Diversity Officer Advisory Board is composed of corporate CDOs who provide guidance for the Division of Inclusion and Equity and inform faculty and students about competencies necessary in today's workplace. The CDOs participate in the Men of Color Summit, allowing them to meet with underrepresented students exploring employment and internship opportunities. The board members represent a diverse range of professional, academic, and life experiences. The board provides students with a pipeline of opportunities into their organizations, which are some of America's most successful corporations.
Human Services Resource Center (HSRC)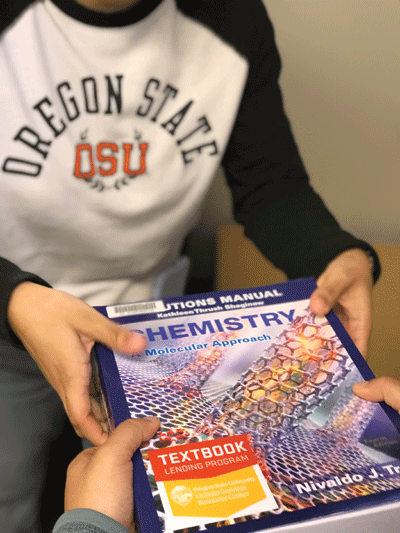 The HSRC at Oregon State University was launched by students more than 10 years ago to serve students experiencing food and housing insecurity. Now incorporated into the Division of Student Affairs and funded by student fees, the HSRC has grown to become an important success catalyst, providing comprehensive support to low-income Oregon State students through a variety of programs including benefit navigators, a food pantry, a textbook lending library, and emergency housing.
Howard Hughes Medical Institute (HHMI)
Inclusive Excellence Initiative
In June of 2017, Rochester Institute of Technology's (RIT) College of Science faculty, staff, and students launched a five-year plan to foster a more inclusive environment across the college. The Inclusive Excellence initiative is funded by a $1 million grant from HHMI through the Science Education Program. The Inclusive Excellence initiative increases infrastructure, resources, and expertise to strengthen inclusion in STEM education — embracing perspectives, strengths, and insight from a multicultural base of faculty, staff, and students in RIT's College of Science.
High-Impact Experience Opportunity Fellowships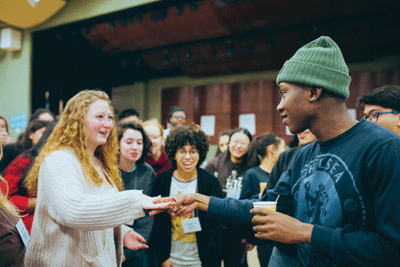 Data suggests that students who participate in high-impact learning experiences outside of the classroom (internships, community engagement, service learning, research, and global experiences such as study abroad) have far greater potential for future success academically and professionally. Unfortunately, many low-income, first-generation students cannot afford these opportunities because of their need to work when these programs are offered. Lehigh University's High-Impact Experience Opportunity Fellowship is a wage replacement program that allows qualified students to receive a paycheck while participating in these programs as well as compensation for associated expenses such as room and board or equipment costs.
Community Alliance for Student Success (CASS)

CASS was created to serve traditionally underrepresented students at the University of North Florida. A presidential initiative that started this past summer, CASS is a unique program that clusters students into small teams and pairs each team with a community leader who takes them under their wing and helps prepare them for community leadership and the workforce. The program is all about building community and teams that will last from the freshman to senior year, increasing engagement in campus activities, and fostering retention. Within two weeks of registration, the program reached pilot capacity with 62 students for the fall term.
Touhey Family Fellows Program

The University at Albany recently launched the scholarship-supported Touhey Family Fellows Program. It is designed to assist students from underrepresented backgrounds pursuing graduate degrees in education and mental health by diversifying the teaching and counseling professions. It will position the university's School of Education as a leader in creating a diverse teacher and mental health professional workforce that reflects New York's changing demographics. The program will also provide an ecosystem of support for undergraduates through a unique set of experiences including mentoring, engagement sessions with faculty, collaborative research opportunities, and specially designated scholarships.
The Rice Investment

The Rice University Board of Trustees announced a new financial aid structure called The Rice Investment, which addresses the issue of affordability, especially for students from underrepresented, low-income, or first-generation college backgrounds. Beginning in fall 2019, under The Rice Investment, middle-income families will receive grant aid to cover full tuition if they earn less than $130,000 per year, and partial tuition for families earning between $130,001-$200,000. Students with family incomes below $65,000 will receive grant aid covering not only their full tuition but also all of their mandatory fees and room and board.
Tuffy Graduation Scholars
The Tuffy Graduation Scholars (TGS) program at California State University, Fullerton is designed to support academic success and graduation goals by providing opportunities for students to connect with peers who have similar academic interests, facilitating access to advisers, and building a sense of community. TGS participants will receive personalized and comprehensive advising support throughout their years at Cal State Fullerton. They can also count on a TGS staff member to help them navigate the academic process, major requirements, and the campus community. Scholars will receive opportunities to get involved in leadership, internships, student employment, service to community, career opportunities, and more.
Go Blue Guarantee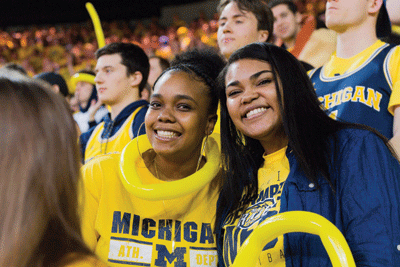 Launched in 2018, the Go Blue Guarantee at the University of Michigan – Ann Arbor makes college more affordable for Michigan families with annual incomes of $65,000 or less and assets below $50,000 by providing financial aid packages totaling, at a minimum, the cost of tuition and mandatory university fees. During winter 2018, 1,687 students were identified as eligible and collectively received over $11 million in institutional support for that term. In fall 2018, 95 percent of eligible in-state undergraduates received institutional aid and 85 percent paid no tuition. Marketing for the program promotes the significant funding available for Michigan residents.
The Chancellor's Scholars Program

The Chancellor's Scholars Program at West Virginia University is a partnership with the West Virginia Higher Education Policy Commission (HEPC). The financial support provided by HEPC's Chancellor makes doctoral degree completion a reality for many underrepresented students. Since the program's inception, participation in doctoral programs at WVU by underrepresented scholars has increased more than five-fold. Alumni of this program have gone on to serve as successful faculty and academic administrators across West Virginia and around the country. Graduates of this program have proudly filled the gap by becoming role models for many students of color.