The annual INSIGHT Into Diversity Higher Education Excellence in Diversity (HEED) Award recognizes colleges and universities that demonstrate an outstanding commitment to diversity and inclusion. In our November 2019 issue, we recognize the year's winners with a series of vignettes highlighting some of the most important factors assessed by the HEED Award.
Minnesota State Equity 2030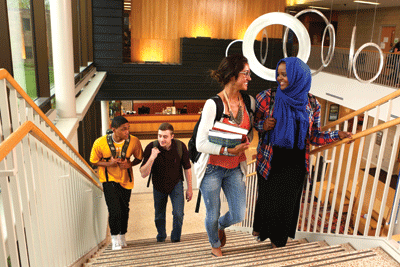 Minnesota State has set a goal of eliminating educational equity gaps at every Minnesota State college and university by 2030. This goal was an outcome of a strategic visioning process that asked essential questions about what it means to be a public higher education system and what its role should be. "Minnesota State: Equity by Design," a methodology that equips higher education leaders and organizations with tools to address disparities and advance equity-minded practices, is one of the strategic initiatives the system has in place to contribute to achieving this goal. Affordability, enrollment, student services, and graduation metrics are all targets under Minnesota State Equity 2030.
Diversity, Equity, and Inclusion (DEI) in Core Curriculum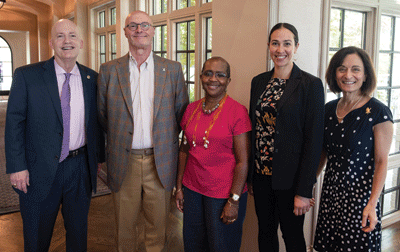 Texas Christian University added DEI as an essential competency in its core curriculum. This addition complements the university's efforts to advance DEI initiatives that are critical for success and helps answer students' desires for greater curricular diversity. The current curriculum successfully introduces students to geographically and ideologically distinct cultures; adding DEI will cultivate an understanding of diversity within the university, community, or chosen discipline. "Such courses are foundational in establishing a more inclusive campus community and will help ensure our students graduate with competencies that will enhance their ability to be outstanding global leaders," said Provost Teresa Abi-Nader Dahlberg.
Educational Opportunity Program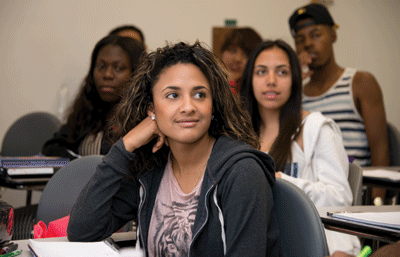 This fall marks the 50th year of California State University, Northridge's Educational Opportunity Program, which provides students from underserved communities with admission and academic assistance to pursue college degrees. Students are placed within a community of mentors for counseling, tutoring, and academic advisement, and they enroll in programs to strengthen their math, reading, and other skills. The program has expanded from 90 participants in 1969 to roughly 2,600 today.
Standardized Test-Optional Undergraduate Admissions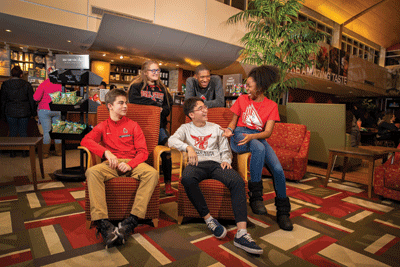 Ball State University continues to make enrollment of underrepresented students a priority and last year announced a test-optional undergraduate admissions policy. The policy took effect for the freshman class that began in the college in Fall 2019. It is based on research that shows high school grade point averages are the strongest predictors of student success. This change enables Ball State to make exceptional educational experience accessible to more first-generation and minority students, for whom such tests can be an unwarranted barrier. Results can be seen in this year's freshman class, which is the most diverse in Ball State's history.
Diversity Abroad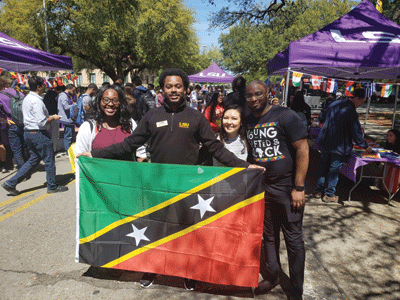 The goals of the Diversity Abroad initiative at Louisiana State University (LSU) are threefold: increase the number of underrepresented students studying abroad; provide scholarships and programmatic support for student participants; and develop international opportunities for faculty and administrative exchanges. The LSU Diversity Abroad Initiative aims to affect the student experience by providing those from underrepresented populations with greater opportunities to see the world and develop as global citizens. LSU's Rep Your Flag event allows students to celebrate their culture and heritage while learning about opportunities to study abroad.
The Respect! Campaign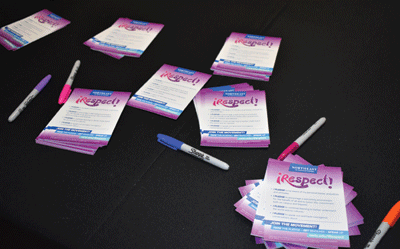 The iRespect! Campaign at Northeast Wisconsin Technical College (NWTC) is a college-wide movement created to cultivate awareness and understanding around equity and inclusion. Students, faculty, and staff pledge to be aware of their personal biases, encourage a welcoming environment for the benefit of all, continue learning to better understand the world and its cultures, and speak out and have courageous conversations. The iRespect! image and principles are the foundation for all diversity programming at NWTC. Faculty and staff can take their commitment to equity and inclusion to the next level by enrolling in iRespect! education electives.
Inclusive Excellence Action Planning and Consultation Program
The University of Missouri-Kansas City Chancellor's Diversity Council and Division of Diversity and Inclusion developed the Inclusive Excellence Action Planning and Consultation Program. Annually, deans and administrators from all schools and divisions present progress on strategic diversity action plans to the Diversity Council, chancellor, and provost, who deliver feedback on how to improve. Plans are tailored to each school or department, inclusive of metrics and timelines. One example is an early intervention program in the School of Biological and Chemical Sciences that increased retention of underrepresented minority students by 5 percent. Another, the Avanzando Scholars Program, boasts a 100 percent retention rate for participating Latinx students.
Anti-Bias Hiring Workshops

Approximately 150 deans, department chairs, and faculty at Indiana University Bloomington participate annually in anti-bias hiring workshops for those who serve on hiring committees and are working to better use existing strategic hiring funds to bring in underrepresented tenure-track faculty, including senior women in STEM fields. This initiative is a collaboration between the Office of the Vice Provost Diversity and Inclusion and Office of the Vice Provost for Faculty and Academic Affairs.
The Sage Project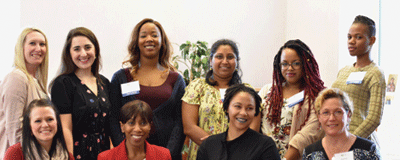 The Sage Project at Kent State University is an initiative that allows women students to share how they have overcome adversity in order to adapt to life on campus. To be eligible, the nominee must be a full-time student during the award period, have a cumulative GPA of 2.5 for undergraduate students and a 3.0 for graduate students, and be graduating in or after May of the academic year. The purpose of this project is to share the experiences of balance and growth that women have encountered throughout college and to inspire others.
"Don't Cancel Class!"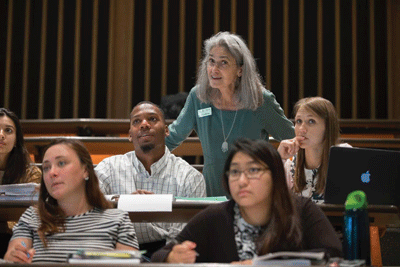 This year, the University of Cincinnati introduced a new program called "Don't Cancel Class!" For faculty members or instructors, attending presentations, engaging in research, or taking part in professional development opportunities can mean having to miss time in class. The university's equity and inclusion training team makes use of class time to offer educational sessions covering a wide range of topics when faculty and instructors might need to be away. These discipline-specific workshops are full of activities designed to make learning about diversity, equity, and inclusion fun and informative.