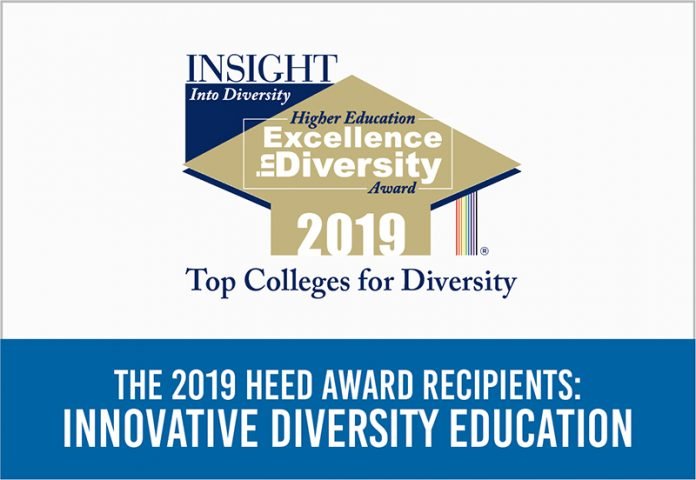 The annual INSIGHT Into Diversity Higher Education Excellence in Diversity (HEED) Award recognizes colleges and universities that demonstrate an outstanding commitment to diversity and inclusion. In our November 2019 issue, we recognize the year's winners with a series of vignettes highlighting some of the most important factors assessed by the HEED Award.
Diversity Infusion Grant for Faculty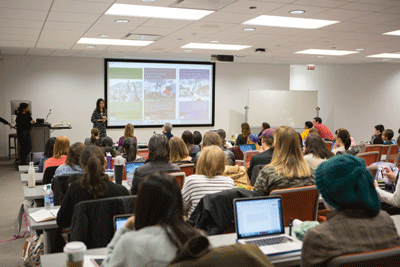 The School of the Art Institute of Chicago (SAIC) awarded 10 Diversity Infusion Grants for faculty to make course revisions that broaden, refresh, and further SAIC's curricular offerings in relation to diversity, equity, and inclusion. Grantees received $1,000 to support this work and to facilitate more intentional diversity, equity, and inclusion practices in the classroom. The funds support faculty incorporating more diverse reading selections; a greater variety of global images; guest speakers; diversity, equity, and inclusion pedagogy; and diversity-related assignments. Since its conception in 2016, more than 30 courses have undergone curricular revisions with the support of this grant.
JumpstartTU
JumpstartTU at The University of Tulsa is a one-week intensive experience in Panama designed to prepare first-generation college students for higher education. This past summer, 150 students participated, gaining field experience in local nonprofit organizations and intergovernmental agencies in order to discover global issues in an international context. JumpstartTU presents life through a global lens and encourages students to view themselves as players rather than observers in a diverse world.
Diversity Retreat

University of Pittsburgh's (Pitt) Diversity Retreat is an annual, daylong conference open to all employees. The 2019 retreat had workshops, roundtable discussions, and poster presentations; a community panel session; and presentations on how to foster an equitable, just, and inclusive campus. Pitt had its largest retreat participation to date with more than 350 attendees. Participant surveys reflected a very positive response to the event's programming.
Columbia Center for Teaching and Learning (CTL)
Columbia University's CTL offers a wide range of resources to promote inclusive teaching. The CTL hosts a teaching orientation for new faculty and presented best practices for inclusive teaching at the first all-campus new faculty orientation this year. They also created the first ever MOOC (massive open online course) dedicated entirely to the topic of inclusive teaching in higher education. Finally, the CTL has created a Guide for Inclusive Teaching at Columbia, which contains practical, accessible, and usable strategies that instructors can use immediately.
Dialogue and Difference in Action (DDA)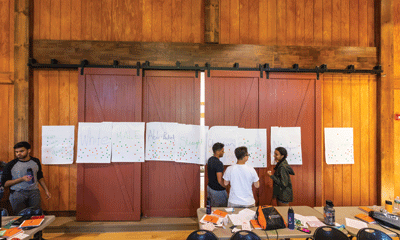 DDA at Princeton University is a five-day pre-orientation program developed and delivered by Princeton staff and trained students for incoming Princeton undergraduates. Participants examine concepts of identity, power, privilege, and difference within the context of the Princeton University community and in society at large. Through self-reflection and dialogue, students develop competencies and perspectives crucial to the creation of an inclusive campus climate. Each day, trained student-leaders and professional staff members lead new students through small group sessions and interactive large group experiences. Exercises encourage participants to share their own identities and develop the knowledge and skills to delve into the realities of racism, sexism, homophobia, xenophobia, religious discrimination, and other conscious or unconscious biases.
Pre-Law Pipeline Program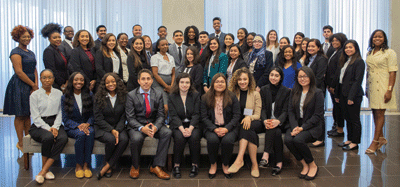 The Pre-Law Pipeline Program at the University of Houston Law Center is an eight-week summer course designed to increase diversity among law school applicants by providing students from low-income, first-generation, and underrepresented backgrounds an introduction to legal education. Dean Leonard M. Baynes established the two-track program: Students in the Law School Admission Council's PLUS program participate in class instruction taught by Law Center faculty, including legal writing and research training and trial advocacy sessions, as well as internships with local law firms and legal organizations. Scholar II track students learn LSAT-mastering techniques through a comprehensive, specialized curriculum. Nearly 160 students have completed the program; of that number, 46 eligible college graduates have been accepted into law school.
The Center for Latino Studies

The Center for Latino Studies at the University of Houston-Downtown (UHD), in collaboration with the Center for Critical Race Studies, founded the Emerging Scholars of Color to showcase the scholarship of early academics. Potential future faculty are recruited from across the U.S. and invited to UHD, a Hispanic- and Minority-Serving Institution, to present their current research with the purpose of connecting and empowering UHD's student population by sharing scholarship that reflects their lived experiences. Scholars also spend time with UHD faculty, students, and administrators to assist UHD in designing and implementing innovative pedagogical interventions for UHD students.
Research BootCamp
The University of South Florida System Office of Diversity, Inclusion, and Equal Opportunity (DIEO) hosted its fifth annual Research BootCamp (RBC). The RBC is an intense, week-long, professional development program for advanced doctoral students, post-doctoral scholars, and early career faculty. The goal of the RBC is to assist doctoral students with dissertation completion and post-doctoral scholars and early career faculty with manuscript preparation and articulation of their research agendas. More than 20 participants and approximately 10 senior scholar mentors participated in this year's event.
Learning for Life

Learning for Life (L4L) is a voluntary mutual learning program composed of Swarthmore College student-staff-faculty partnerships. Partnerships design their own learning projects, which reflect their interests and expertise and often result in lasting friendships. L4L partnerships meet several hours per week  and work toward their personal learning goals. They study computers, physical fitness, math, and photography; host their own radio shows; and more. Through their adventures together, staff and students get to know each other and take advantage of the learning opportunities at Swarthmore.
African American Male Initiative
University of West Georgia's African American Male Initiative (AAMI) first-year program helps African American male students adjust academically and socially to college life. Earlier this year, eight AAMI students earned the opportunity to broaden their horizons, traveling to Brazil over spring break. Morris Council, PhD, who led students on the trip, said he wanted to design a study abroad program that deliberately targeted black males on campus — an underrepresented group in study abroad programs. Additionally, by going to Brazil, students acquired an understanding of how race, class, gender, and geographic location intersect to affect educational and non-educational opportunities for Afro-Brazilian.
The Research Leadership Development Initiative (ReDI)

The ReDI program at Northeastern University is designed for a diverse cohort of associate and recent full professors who show promise for research leadership on a wider scale — whether in forging significant research collaborations, in directing centers, or in guiding their own academic departments towards greater research visibility. ReDI's central activity is the Cohort Challenge. The group breaks into smaller teams to investigate an important issue facing the university, using strategies discussed in an initial four-day workshop. It provides ReDI participants an opportunity to apply their leadership skills while engaging with the university's academic leaders about best practices to support and promote the research enterprise. Both tenure-stream and full-time, non-tenure-track faculty are eligible for the program. ReDI aims for each cohort to include 50 percent women faculty.
A-State Inspire

The A-State Inspire program at Arkansas State University (ASU) is a five-day program designed to introduce incoming freshmen from diverse backgrounds to resources and involvement opportunities at ASU. Through team building, resource seminars, and campus exposure, freshmen will prepare to be active leaders through their college matriculation at the university.  A-State Inspire is based on four principles: diversity, inclusion, growth, and education. Additionally, the program provides one-on-one campus tours, early move-in, a "meet and greet" with diverse faculty and staff, and automatic membership in the Brother 2 Brother and Sister 2 Sister mentorship programs.