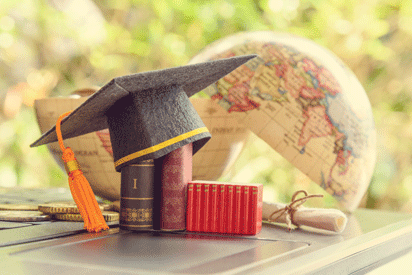 The #YouAreWelcomeHere social media campaign, initially led by Temple University in November 2016 and now run by NAFSA, is one attempt to spread the message that international students are welcome in the United States. In addition to promoting the U.S. as an inviting place for students from other countries, #YouAreWelcomeHere is also a scholarship program.
INSIGHT followed up with four fall 2019 #YouAreWelcomeHere scholars about their experience studying in America:
Maral Atayeva
Shoreline Community College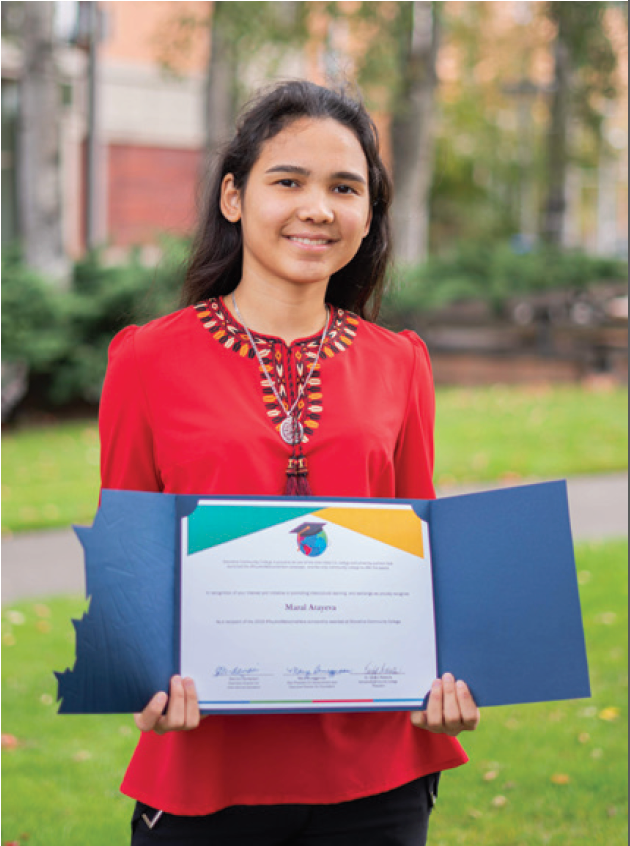 Atayeva's home country is Turkmenistan. She learned about the #YouAreWelcomeHere scholarship from an education adviser at Turkmenistan's American consulate. Studying in the U.S. isn't a popular option in her country, but Atayeva wanted an educational experience that was unique, and she values the high quality of America's universities, she says.
With her application for the #YouAreWelcomeHere scholarship, she made a video that illustrated the meaning of embroidery to Turkmenistani women, drawing on her mother's experience as a tailor. "I was telling how women can't really express themselves, but they put their feelings and thoughts into their embroidery," she says.
Atayeva — who is a first-year student — says the scholarship program has lived up to its goal of making her feel welcome. "People really care that I'm from Turkmenistan, and they want to know about it. This is the most exciting part of my arrival to the United States," she says. "People are interested in you."
Mohammed Khalid
University of Maryland, Baltimore County (UMBC)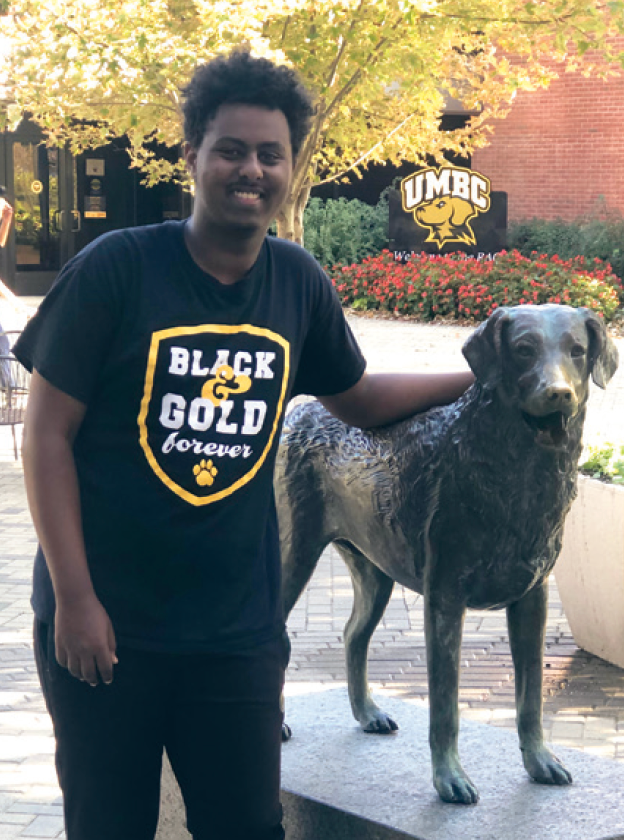 Khalid is a first-year student from Ethiopia and is pursuing higher education in the U.S. because of America's abundant research opportunities and "up-to-date technology." The biochemistry major says he was "looking for scholarships related to UMBC and the #YouAreWelcomeHere [opportunity] was the only one that piqued [his] interest because it was not only about academics, it was about culture. It assesses you as a person, not just as a scholar." 
Mohammed is a member of UMBC's Intercultural Living Exchange (ILE) Living-Learning Community, a residence life program where both undergraduate and graduate students are immersed in a foreign language and culture, including Chinese, Japanese, French, and Spanish. They also participate in cultural competency workshops designed to prepare them for international careers.
Praise Onoyemeakpo
Miami University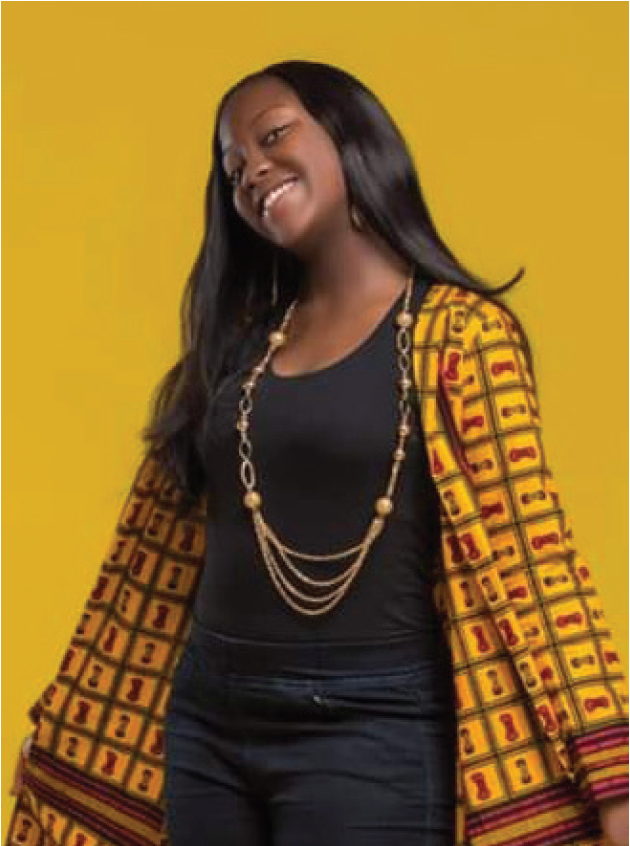 Onoyemeakpo is a first-year student from Nigeria. As someone who plans to study medicine, she wrote about the importance of public health education in her application essay for the #YouAreWelcomeHere scholarship. She wanted to study in the U.S. "because of the availability of laboratories for pre-med students and because the U.S. is known to house some of the best universities in the world, so you also have high-quality academics," she says.
"Also, America has different cultures, and I want to know more about [them]," Onoyemeakpo says.
However, she had many fears about being an international student in the U.S. "I was afraid of racism. I thought I'd be discriminated against because I was a Black from Africa," she says. Stories of violence and sexual assault on American college campuses also made her fearful for her personal safety.
Since starting classes in the fall, however, Onoyemeakpo says her fears have been relieved. She is happy to report that out of all her worries about studying in the U.S., the only one that proved true was how cold it would be in Ohio. 
"I was wondering how I was going to cope with that," she says.
Rafid Pranto
Miami University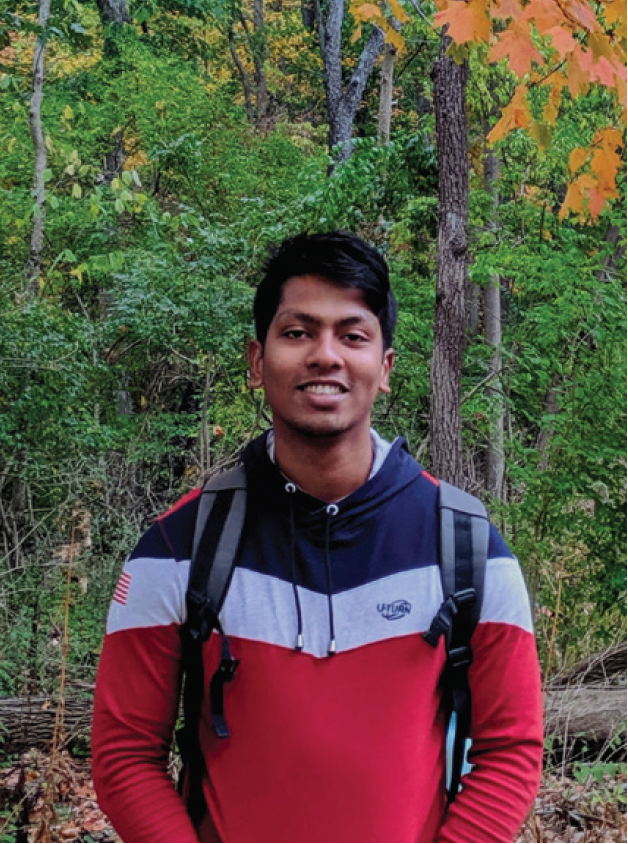 Pranto, a first-year student from Bangladesh, considered educational opportunities in Canada and Australia before deciding to attend college in America because he wanted a comprehensive liberal arts education.
Pranto says his family was afraid for him to study in the U.S., but he personally felt prepared, having attended a boarding school away from home since he was a child. The student demographics at his boarding school were relatively homogeneous, however, so he appreciates the multiculturalism on his current campus.
"Miami University is much more diverse than the military-run school I went to from grades seven to 12 in Chittagong, the port city of Bangladesh. The culture of inclusion and openness is much more necessary," Rafid says.
Ginger O'Donnell is a senior staff writer for INSIGHT Into Diversity. This article ran in the December 2019 issue.