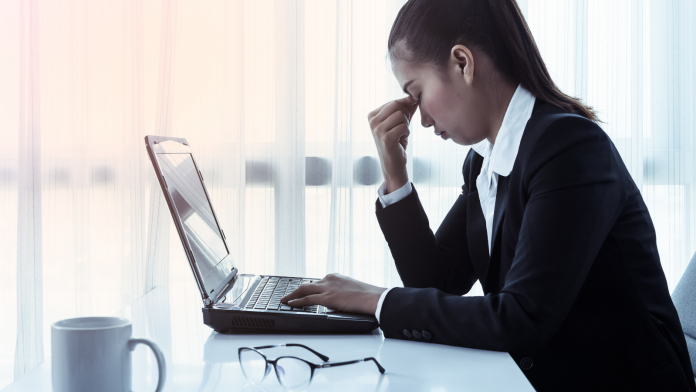 A recent report from the National Association of Student Personnel Administrators (NASPA) found that 84 percent of student affairs professionals experience a level of stress and crisis management responsiveness that may lead to burnout. 
The report, titled The Compass Report: Charting the Future of Student Affairs, also showed that more than 80 percent of those in the field feel underappreciated by their institution, and 70 percent believe they are not adequately compensated for their work responsibilities.
The research is based on an 18-month project by the NASPA Task Force on the Future of Student Affairs to identify issues and trends that could affect the industry in the years ahead. The task force conducted a national survey of more than a dozen focus groups consisting of more than 950 faculty, graduate students, and administrators working in 100 student affairs offices. 
Some administrators attribute these feelings to 80-hour workweeks. Others say it is a struggle to find mentorship at their institution and throughout the field due to siloing and difficulties with changing career tracks.
"There are very few truly generalist positions," an unnamed student affairs vice president said in a focus group. "So once you're tracked as a career [advising] person or a student union person, it's hard to shift to a different student affairs domain of practice. And I think that limits our profession a great deal."
One of the other major challenges the industry faces is race relations and other diversity, equity, and inclusion issues, according to the report. Only 32 percent of all survey respondents think their institution is "actively and adequately" addressing racial justice, campus climate, and equity concerns. However, 62 percent believe their institution will make advancing social justice, equity, diversity, and inclusion (JEDI) initiatives a top priority in the next five years, and the same number of participants agree that they currently work in a welcoming and inclusive environment that values JEDI.
The data also found that 61 percent of respondents plan to remain in the field for the next five years, and 57 percent would encourage others to enter the profession during the same time frame. 
NASPA's recommendations for institutional leaders include providing transparent salary information, renewing commitments to JEDI initiatives, allowing open communication for feedback and accountability, addressing staff care systemically, and allowing more flexibility to work remotely.●
This article was published in our May 2022 issue.