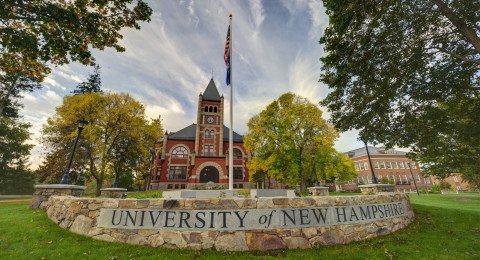 A White man who is an assistant chemistry professor at the University of New Hampshire (UNH) allegedly created an online persona impersonating an immigrant woman of color in order to share racist, sexist, and transphobic posts on Twitter.
The university has not released the professor's name but announced on Friday that he is on leave and not currently teaching. The New York Post and Jezebel have reported the faculty member is Craig Chapman.
Last week, Twitter users linked Chapman with the alleged imposter after both Twitter accounts posted about his brother's brewery. The fake account used the name "The Science Femme" with the handle "@piney_" and had more than 13,000 followers. Both Chapman's and the alias' account have been deleted from Twitter.
"We are deeply troubled by what we've learned so far and immediately launched an investigation," university spokeswoman Erika Mantz said in a statement on Wednesday.
The Science Femme account boasted of ridding UNH's chemistry department of certain diversity and inclusion statements and claimed to be "an immigrant woman of color who grew up in poverty, sleeping on a dirt floor," according to screenshots posted on Twitter.
"I was successful in killing my department's woke statement on recent social unrest. This took several weeks and may have permanently burned some bridges, but I think it's important," Science Femme tweeted. "I was successful in removing all the woke terminology from the statement, including anti-racism, white supremacy, white privilege and claims to systemic racism."
In an email to the department that was forwarded to the Associated Press, UNH Chemistry Department Chair Glen Miller said Chapman's tweets under the fake account were "unfortunate to hurtful to deeply offensive." However, Miller also said he would like to give him "an opportunity to repair the damage and move forward."
This year, multiple professors have posed as people of color both in-person and online. Most recently in August, neuroscientist and #MeTooSTEM founder BethAnn McLaughlin admitted to creating a fake Twitter account pretending to be an Arizona State University professor who identified as an indigenous LGBTQ woman. McLaughlin was outed after she posted on Twitter that her fake persona had died of COVID-19.