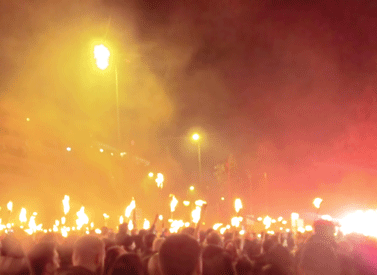 Incidents of White supremacist propaganda surfacing on college campuses increased by nearly 160 percent during the fall 2019 semester compared with numbers from the previous spring, according to a February report released by ADL (formerly known as the Anti-Defamation League).
The organization received 158 reports during the spring 2019 semester and 410 reports in the fall. 
Nationwide, 2019 was the highest year on record for incidents of White supremacist propaganda, with 2,713 cases reported — more than double the 1,214 noted in 2018, according to ADL.  
White supremacist flyers, leaflets, stickers, and more were reported at least once in every state except Hawaii last year. The highest activity occurred in California, Texas, New York, Massachusetts, New Jersey, Ohio, Virginia, Kentucky, Washington, and Florida, ADL reports. 
"While we know extremists and hate groups are emboldened by the current environment, this surge in flyering and propaganda distribution powerfully demonstrates how bigots are able to spread their message without compromising their anonymity," ADL CEO Jonathan A. Greenblatt said in a press release.
The U.S. Department of Homeland Security announced in September 2019 that it considers the threat of violence from domestic extremist groups equally as dangerous as international terrorism.
INSIGHT Into Diversity previously reported on actions that colleges and universities can take to stay vigilant of the hate groups that have increasingly intimidated and pursued student populations for recruitment in recent years. 
Students, faculty, and staff can report White supremacist propaganda incidents directly to ADL, which has 25 regional offices and regularly works with campuses to address hate and bias. 
For more information, including a free ADL webinar on addressing hate on campus produced in partnership with INSIGHT, visit insightintodiversity.com/tag/ADL
or ADL.org. 
This article was published in the April 2020 issue.