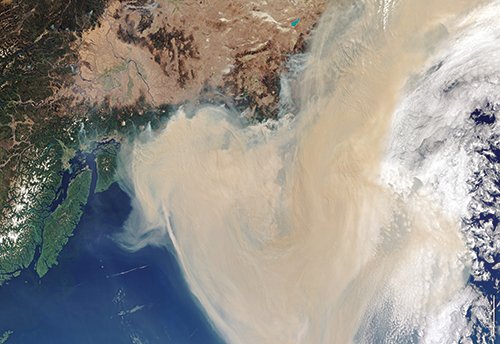 A horrific series of wildfires along the West Coast has forced many colleges and universities to evacuate their campuses.
On August 22, the University of California, Santa Cruz (UCSC) evacuated as a fire came within one mile of campus. The university is situated along the coast in Santa Cruz County, where the wildfires known as the C.Z.U. Lightning Complex rapidly spread across nearly 80,000 acres and destroyed more than 500 homes and structures.
UCSC set up an evacuation center for students and employees who were living on campus. When the fires started, almost 1,200 people — including students, employees, and their family members — lived in university housing. Visitors and tourists lodging in hotels or vacation rentals were asked to leave to make room for the university's evacuees.
Meanwhile, the University of California, Davis provided emergency shelter for students, staff members, and faculty. The university is exploring long-term housing options for those who lost their homes due to the fires.
Further up the coast, a multitude of Oregon colleges and universities shut down classes on September 9 as wildfires ravaged the western portion of the state, causing power outages that have made it impossible for many students and faculty members to access online classes. Nearly 500,000 people in Oregon were placed under evacuation orders.
Clackamas Community College in Oregon became a temporary evacuation center as firefighters attempted to tame the fire in Clackamas County. American Red Cross volunteers were able to assist many of the evacuees in finding accommodations in other parts of the state. Those who remained at the college planned to stay put in order to remain close to their homes in the area.
Approximately 80 fires have also been burning in the eastern part of Washington state since September 7, consuming nearly 600,000 acres. Gov. Jay Inslee warned residents to be on alert for possible evacuation orders as the fires continued to spread.
In addition to the destruction caused by the wildfires themselves, the smoke and ash they send into the air also presents dangerous effects. Several campuses across the West Coast were forced to close as air quality reached unsafe levels.