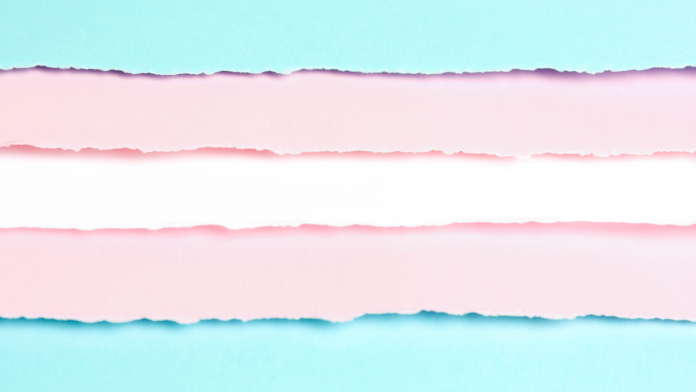 A Washington University in St. Louis clinic announced Monday that it will no longer prescribe puberty blockers and cross-sex hormones to minors for gender transition due to a new Missouri law that it says "creates unsustainable liability" for health care workers.
Washington University Transgender Center at St. Louis Children's Hospital said it will refer current patients receiving gender transition care to other providers while continuing to offer support for minors through education and mental health services, as well as medical care for those aged 18 and above.
In June, Missouri Gov. Mike Parson (R) signed legislation banning gender-affirming care for individuals under 18. Although the law allows patients of Washington University's Transgender Center to continue treatment, it also permits them to sue doctors who prescribe hormones to minors for malpractice up to 15 years after they turn 18 or 21 years after the treatment was given — significantly longer than the typical two-year statute of limitations for most medical malpractice lawsuits in the state. Because of this change in the law, the center said it was "untenable" to continue offering these services to minors.
"We are disheartened to have to take this step. However, Missouri's newly enacted law regarding transgender care has created a new legal claim for patients who received these medications as minors," a university statement reads. "This legal claim creates unsustainable liability for health-care professionals and makes it untenable for us to continue to provide comprehensive transgender care for minor patients without subjecting the university and our providers to an unacceptable level of liability."
In February, the clinic took center stage in the transgender medical care debate after former case manager Jamie Reed filed a whistleblower complaint alleging that practitioners didn't provide adequate mental health assessments before prescribing gender-affirming medication and didn't offer sufficient communication of treatment risks to parents. These allegations prompted ongoing investigations by Missouri's Attorney General Andrew Bailey and Senator Josh Hawley, both Republican.
Most major medical organizations, including the American Medical Association, the American Academy of Pediatrics, and the World Professional Association for Transgender Health, have opposed the bans on gender-affirming care for minors. These organizations have stated that such laws are harmful to transgender youth and violate their right to access medically necessary care.
Lawsuits have been filed in several states where bans on transgender medical care for youth were enacted this year, including Arkansas, Florida, Kentucky, Tennessee, and Texas. In June, a federal judge in Arkansas struck down the state's ban, citing violations of due process and equal protection rights for transgender youth and their families. The judge also rejected the claim that the treatments were experimental.