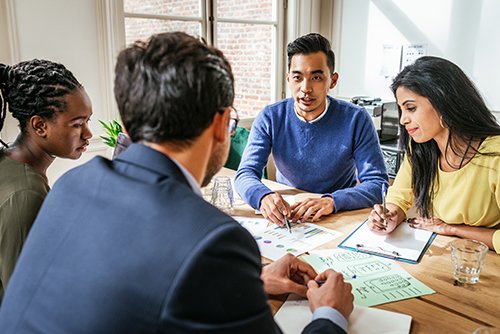 Despite the many diverse entrepreneurs seeking to start their own business ventures, recent research shows that the majority of startup funding is awarded to White and Asian American men. A new student-centered project aims to change that.
Eliana Berger, a business and psychology student at Northeastern University, and Annabel Strauss, a recent graduate of Brown University, decided to help overcome the barriers to funding and mentorship that underrepresented startup founders need to be successful. Together, they created Envision Accelerator, a virtual accelerator program that provides financing, education, and resources to current students who are in the early stages of starting their own companies. 
"We started Envision because we believe in a future where women, Black, and Latinx founders receive more than just 3% and 1% of venture funding, respectively," Berger and Strauss told the news website TechCrunch. "As a team of students, we wanted to take matters into our own hands to help founders succeed — it's our mission to support entrepreneurs early in their journeys and amplify voices that are often underestimated."
The Envision Accelerator is run with the help of a team of students, graduates, and faculty and has received ample backing from industry experts and investors since its creation in June. Sponsors include venture capital firms and corporations such as Soma Capital, Underscore VC, Breyer Capital, Grasshopper Bank, and Lerer Hippeau.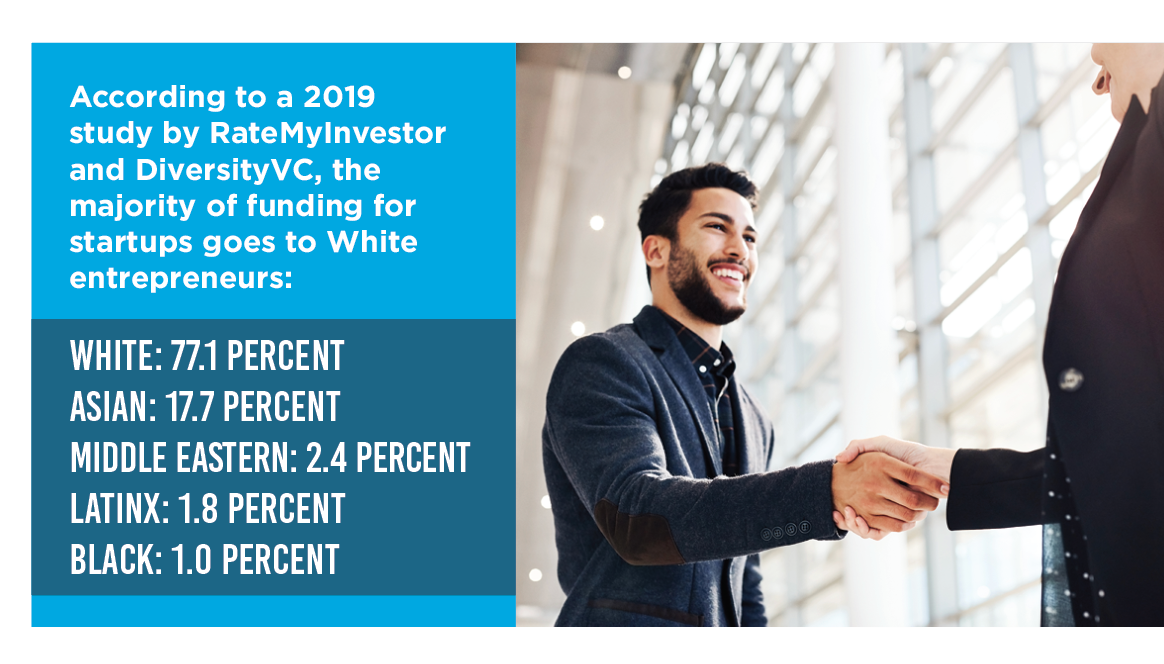 "A virtual accelerator is meant to be a program that essentially works very, very closely with founders who are already past the idea stage of their business," Berger told Northeastern's news outlet. "They've already had some traction, they already have a team around them, and they have a very strong idea of a problem that they really want to work on and solve."
More than 190 student entrepreneurs applied for the Envision Accelerator's pilot program. Berger and Strauss originally planned to select only 10 companies, but the impressive quality of applications led them to expand the first cohort to 17. The participants' missions include streamlining the Supplemental Nutrition Assistance Program (SNAP), making influencer marketing more accessible, and finding ways to reduce grocery store food waste.
Over the span of eight weeks, the cohort participated in workshops, gained access to mentorship opportunities, and received approximately $10,000 in equity-free capital for their startups — all done entirely online. Each week of the accelerator featured themed programming such as one-on-one mentorship or virtual office hours with successful business founders. It culminated with an invite-only demo day where participants showcased their ventures to leading investors.
More than 50 mentors took part, including Katie Beauchamp, founder of Birchbox; Arlan Hamilton, founder of Backstage Capital; and Charlie Cheever, founder of Quora and Expo. Participating students received feedback in a variety of areas, including marketing, pricing, fundraising, and more.
With this expert advice provided by veterans of startups, the cohort was able to finesse their current business strategies. 
The support, mentorship, and investments the accelerator has received have already made it a success. So much so, in fact, that the accelerator recently announced it will soon be accepting applications for a fall cohort.●
Lisa O'Malley is the assistant editor of INSIGHT Into Diversity. This article was published in our October 2020 issue.